NEWS
Inside Demi Lovato's Darkest Hour: Singer Claims She Was Sexually Assaulted By Drug Dealer Before Near-Fatal Overdose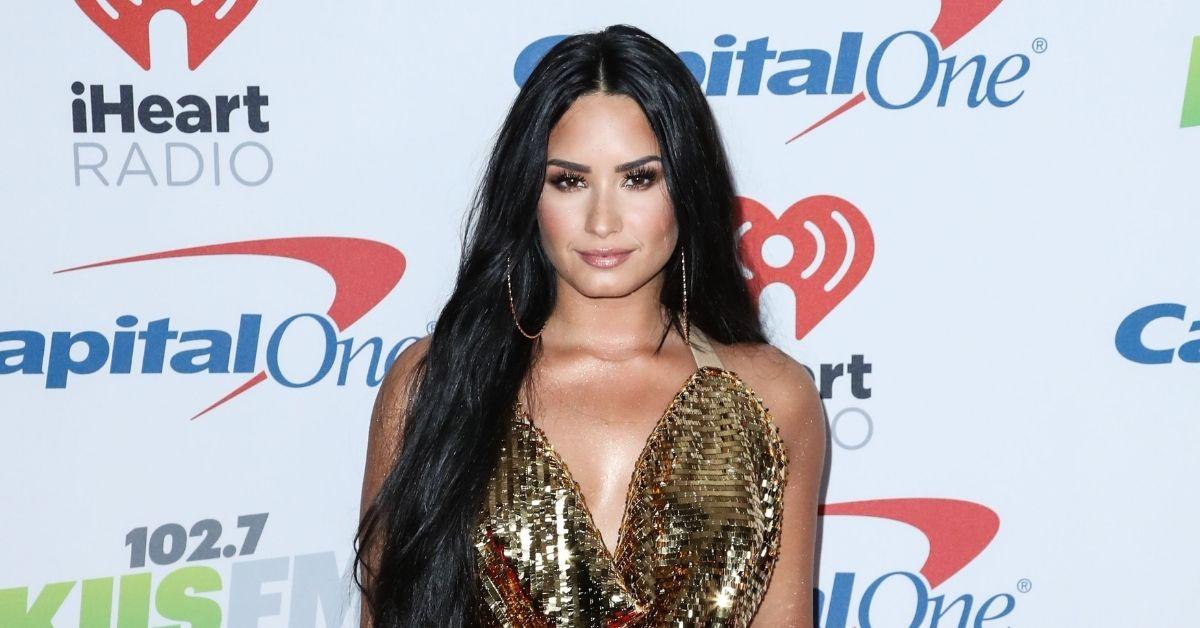 More details are emerging ahead of the March 23 debut of the tell-all docuseries Dancing With the Devil. In the highly anticipated doc, Demi Lovato claims that she was sexually assaulted and "left for dead" by a drug dealer on the night of her near-fatal overdose in 2018.
The 28-year-old said that she was asked by doctors in the hospital when she woke up if she had consensual sex.
Article continues below advertisement
"It wasn't until maybe a month after my overdose that I realized, 'Hey, you weren't in any state of mind to make a consensual decision,'" she said. "That kind of trauma doesn't go away overnight."
Lovato will also tell viewers about the drugs that sent her to the hospital. "I wish I could say the last night that I ever touched heroin was the night of my overdose but it wasn't," she admitted, revealing she took the drug again a month after she was in the hospital for two weeks.
Article continues below advertisement
"I wanted to rewrite his choice of violating me," she said. "I wanted it now to be my choice, and he also had something that I wanted, which were drugs. I ended up getting high."
"I'm going to f**k you," Lovato told the same dealer, adding that she wanted to get "the power back," which she ultimately regretted.
Article continues below advertisement
The alleged sexual encounter is not the only experience Lovato will recount in Dancing With the Devil. "When I was a teenager, I was in a very similar situation. I lost my virginity in a rape," she claimed, confessing she and the other person had been hooking up but that she wasn't ready to lose her virginity yet.
"I was part of that Disney crowd that publicly said they were waiting until marriage. I didn't have the romantic first time," Lovato recalled. "That was not it for me — that sucked. Then I had to see this person all the time so I stopped eating and coped in other ways."
While Lovato is no longer taking heroin, the "Heart Attack" singer is not fully sober either. She said that she occasionally drinks and smokes weed.
"I've learned that shutting the door on things makes me want to open the door even more," she said. "I know I'm done with the stuff that's gonna kill me … but I wish that I could get some relief maybe through like weed or something, right?
Article continues below advertisement
"I called [my recovery case manager, Charles Cook] and was like, 'Something's not right. I'm living one side of my life completely legalizing and this other side following a program that's telling me if I slip up, I'm going to die," she said as an "all-or-nothing world" didn't suit her.
"I think I want to try this balance thing in the substance side of my life too."