NEWS
Demi Lovato To Finally Address The 2018 Overdose That Nearly Ended Her Life — When And How You Can Watch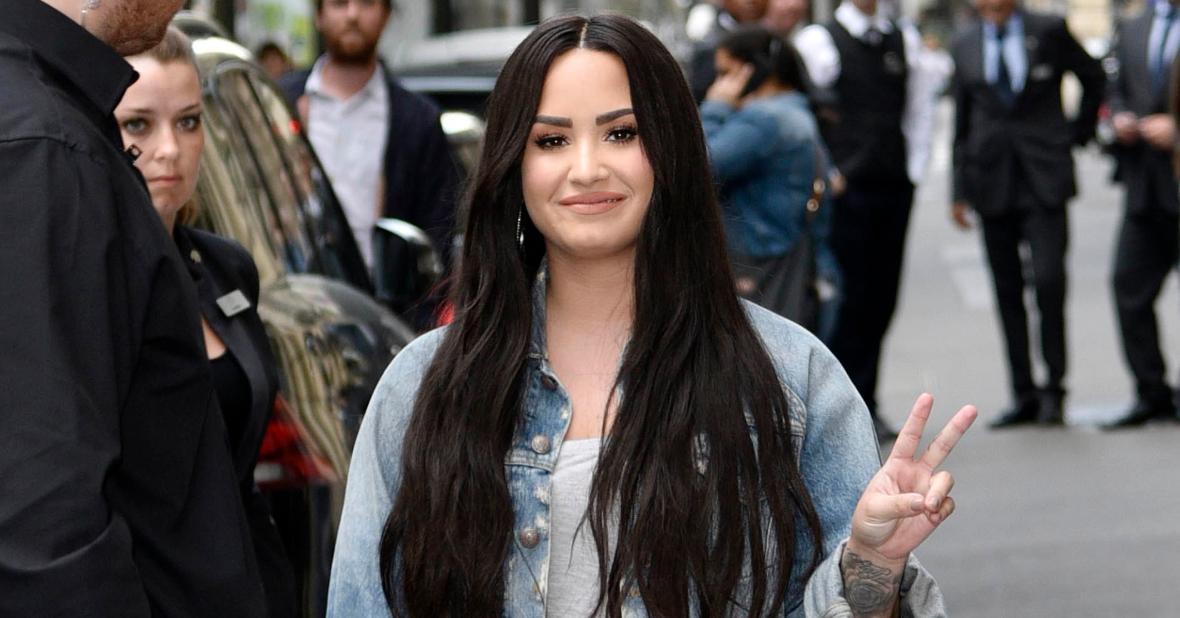 After over two years of remaining mostly tight-lipped regarding the details of her nearly fatal overdose, Demi Lovato will open up about the night that changed her life in her second YouTube docuseries, Demi Lovato: Dancing With The Devil.
The "It's OK Not To Be OK" songstress, 28, shared the news of her new project — which is directed by Michael D. Ratner and produced by OBB Pictures and SB Projects — via Instagram on Wednesday, January 13.
Article continues below advertisement
"There has been so much that I've wanted to say, but knew I had to say it right," Lovato wrote, before she thanked her family, friends and fans for "staying by my side over the years as I learn and grow.
"I'm so excited to finally share this story with you that I've held on to for the last 2 years," she concluded. Fans and friends immediately flooded Lovato's comment section to share their support and excitement.
Article continues below advertisement
"Cheering you on always. so proud of you," model Iskra wrote, as eating disorder recovery therapist Gina Susanna added: "Endlessly, always, so proud of you."
According to the press release for Demi Lovato: Dancing With The Devil, the docuseries will provide "an honest look back at some of the most trying times in Lovato's life as she unearths her prior traumas and discovers the importance of her physical, emotional, and mental health."
Article continues below advertisement
Fans will be "granted unprecedented access" into her road to recovery after her 2018 overdose as well as her career over the past three years.
After being sober for six years, Lovato was rushed to the hospital from her Hollywood Hills home on July 24, 2018. It was reported that the pop star was revived with Narcan — which is an emergency medication to reverse the effects of a narcotics overdose.
Last year, the "Sorry Not Sorry" crooner thanked the public for their patience over the past year while she tried to "figure my sh*t out because I think the mistake I made when I was 18, when I went into treatment, was that I went back to work six months later."
"But at the same time, I've also sat back on the sidelines for two years," she added. "I've kept my mouth shut, while the tabloids have run wild."
Article continues below advertisement
Lovato released her first docuseries, Stay Strong, in 2012, where she got candid about her rough recovery from purging and self-harming. She debuted her first YouTube biographical film, Simply Complicated, five years later — where she admitted she was on cocaine for a majority of filming her 2012 docuseries.
Article continues below advertisement
"I was so honest in that documentary but I wasn't honest enough. And I think it was because I wasn't honest with myself," Lovato admitted in 2017 of her decision to come forward about her drug use in Stay Strong. The Disney alum said she did touch on things that were "real and true" in her first documentary; however, "the biggest problem was I was lying to myself."
Lovato said she was "1000 percent sober" during filming for 2017's Simply Complicated, but overdosed one year later.