NEWS
Model Behavior
Denise Richards Puts Fab Figure On Display In Tiny American Flag Bikini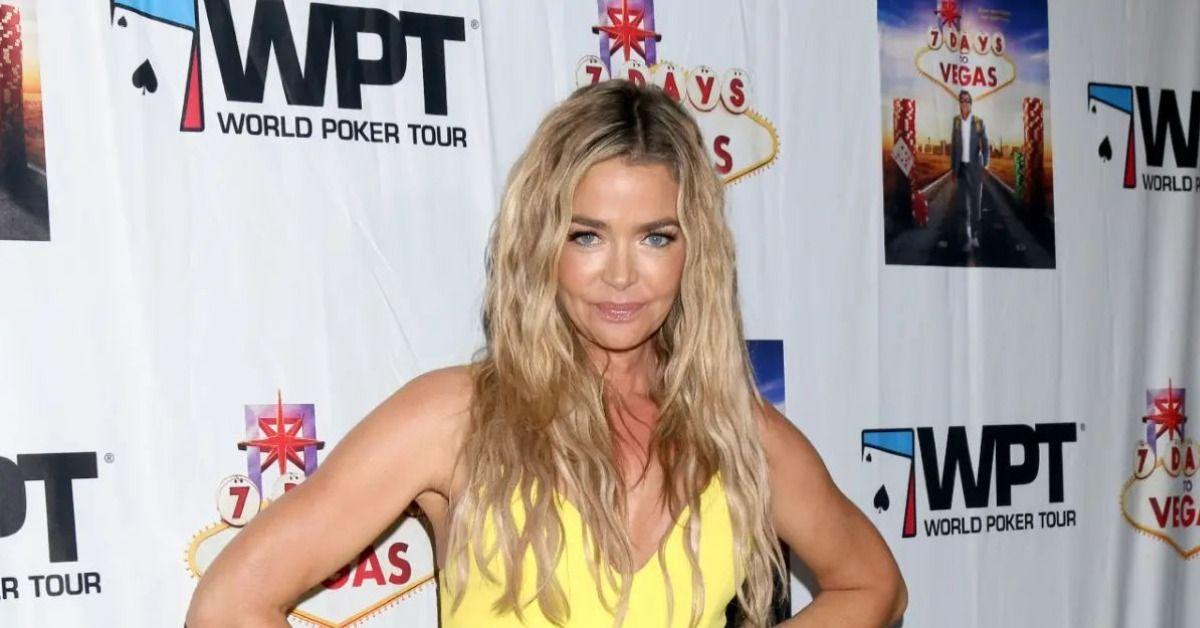 She's still got it! Denise Richards turned up the heat on social media when she posted a patriotic swimsuit snap that put her fit figure on display.
Perfectly bronzed and toned with her hair in a mess in the best way, the Real Housewives of Beverly Hills alum posed on the beach with her knees in the sand as she showed off her body while gazing at the camera.
Article continues below advertisement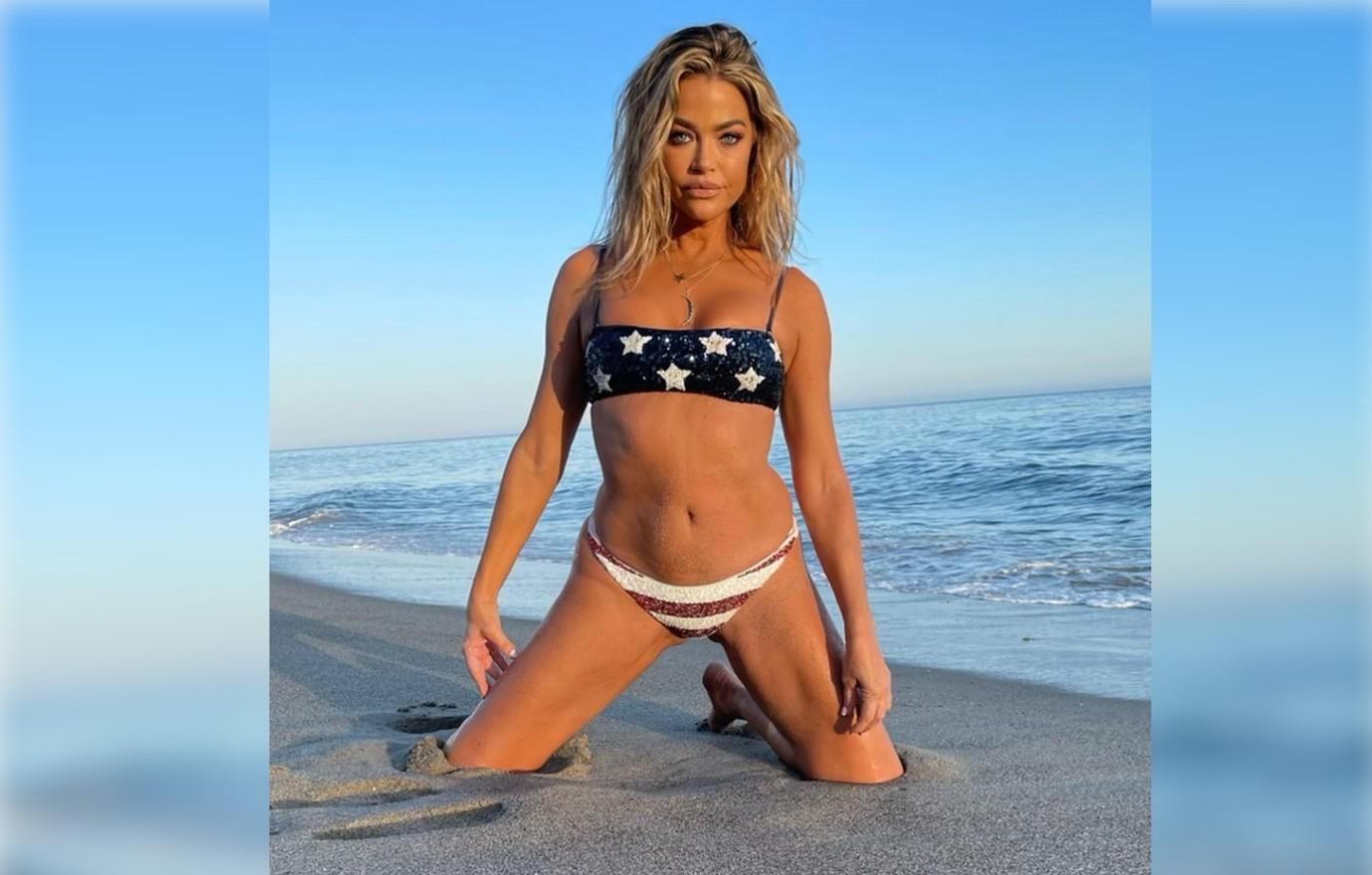 Using the photo op to celebrate the Fourth of July and promote her OnlyFans account, Denise captioned the cheeky photo: "Happy 4th Link in bio one day only."
To no one's surprise, her 1.4 million Instagram followers approved of her post, with one commenting: "You just helped make my 4th a good bit better!" and another fan gushing, "Omg BODY! 🔥🔥🔥🔥 I miss you."
However, there were several skeptics who couldn't help but point out the reality star just so happened to have joined OnlyFans days after her 18-year-old daughter, Sami, made her debut on the subscription-based platform.
Article continues below advertisement
"Are you competing with your daughter? Or supporting your daughter.... Super weird," wrote one social media user.
Denise teased her OnlyFans link on Thursday, June 23, captioning a video of herself in the ocean, "Ready…here we go💛 #onlyfans Link in bio💋."
OnlyFans has certainly been a hot topic for Denise and her family as of late, as ex-husband Charlie Sheen recently bashed their teenager's decision to join the website, saying in a statement: "[Sami] is 18 years old now and living with her mother. This did not occur under my roof," before making it clear: "I do not condone this, but since I'm unable to prevent it, I urged her to keep it classy, creative and not sacrifice her integrity."
Article continues below advertisement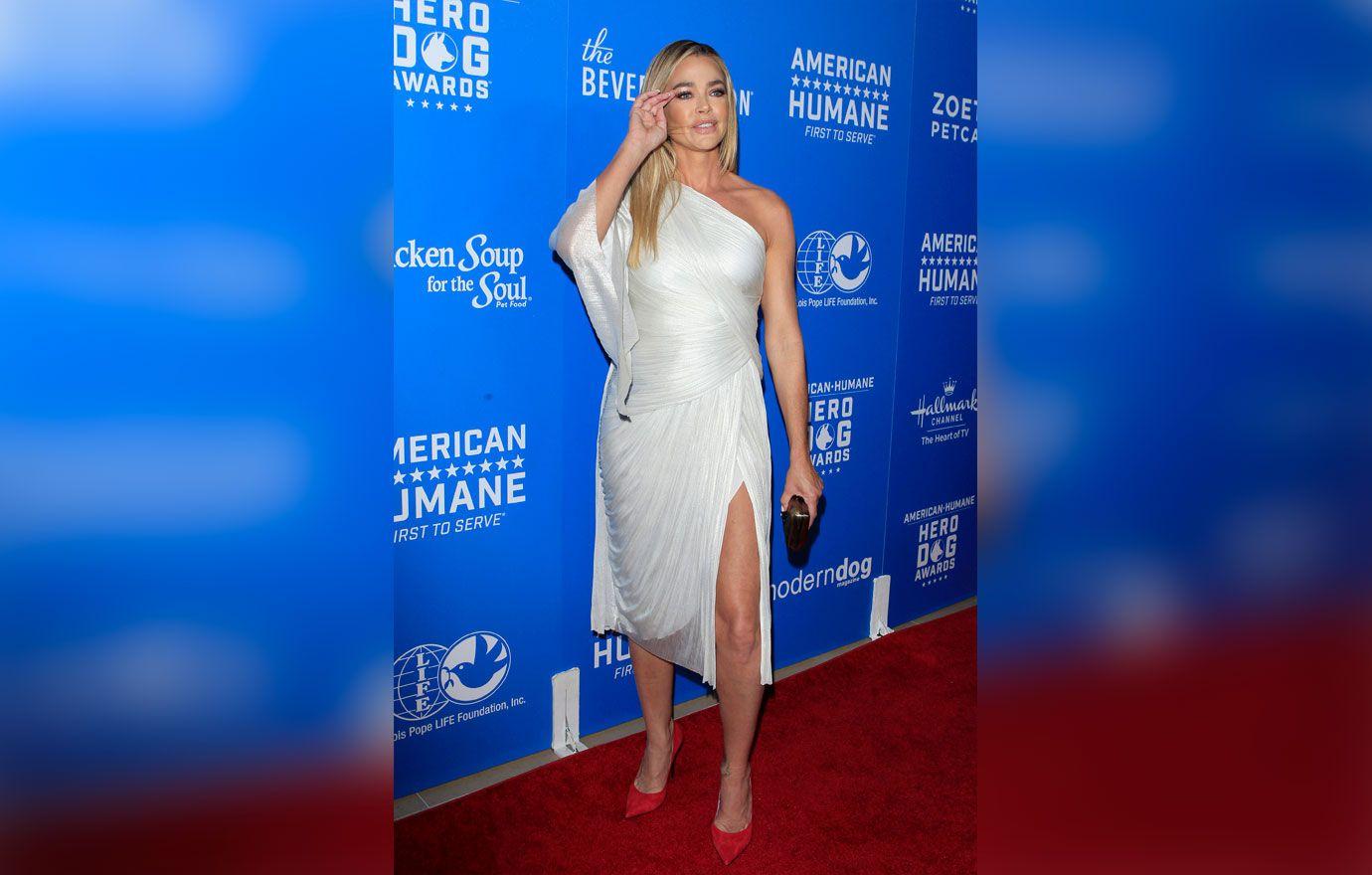 However, shortly after expressing his clear upset over the direction of Sami's career, Charlie changed his tune and backed his daughter.
As for how Sami's mom handled the news, aside from Denise joining the NSFW website herself, she has vehemently stood by the blonde babe's side. "I wish I had the confidence my 18 year old daughter has. And I also can't be judgmental of her choices," the actress shared in a statement, seemingly referring to her Wild Things role and 2004 Playboy cover.