EXCLUSIVE
Master Manipulator Kris Jenner Controlled Kim's Scandalous Sex Life In Pursuit Of Worldwide Fame, Says Juicy Tell-All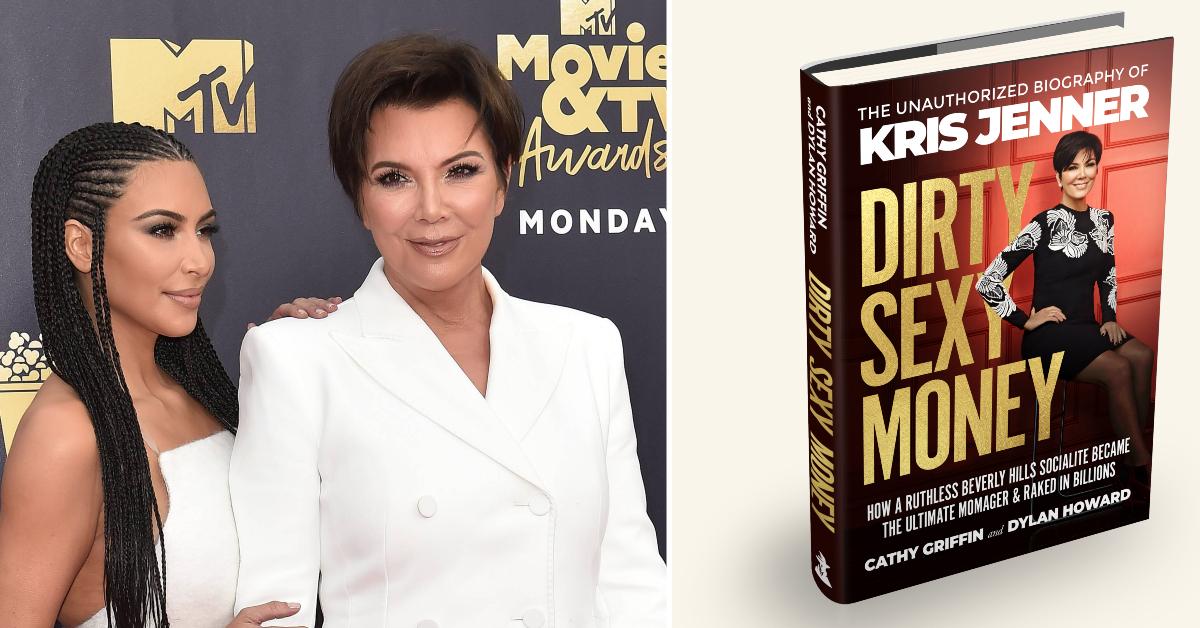 Kris Jenner has been the puppet-master pulling the strings to control the world's most controversial celebrity dynasty, OK! can reveal.
A tantalizing new unauthorized biography, Dirty Sexy Money: The Unauthorized Biography of Kris Jenner, that details all about the Hollywood 'Momager' reveals she even choreographed her famous daughters' sex lives!
Article continues below advertisement
Article continues below advertisement
Celebrity biography Cathy Griffin and investigative journalist Dylan Howard use first-person testimony, insider sources and in-depth research to uncover the true story behind modern history's most influential celebrity dynasty.
They reveal how Kris, 65, tacitly approved when Kim, 40, decided she was going to lose her virginity at the age of just 14 to one of Michael Jackson's nephews, TJ Jackson.
MORE ON:
Keeping Up with the Kardashians
Article continues below advertisement
The book, out nationwide on January 5, recounts how Kim was in a teenage romance with TJ and told her mom she had decided he was going to be the one she gave her virginity to.
Rather than urge her daughter to wait a few years, the book claims that Kris put Kim on birth control before her first act of sexual intercourse, which Kim later told Oprah Winfrey happened when she was "almost fifteen."
Article continues below advertisement
The co-authors write: "Kris and her daughters were as much best girlfriends as they were parent and children. They were confidantes. While other young girls kept their sexual lives a secret from their moms, the Kardashian kids knew that they could tell Kris anything — and Kim was approaching an age where Kris could confide in her as a young woman."
Kris has never shied away from controversy and knows that sex sells, according to Dirty Sexy Money: The Unauthorized Biography of Kris Jenner.
From sanctioning incestuous comments on the family's 20-season flagship reality series, to being exposed for her own extra-marital affairs, the high-profile "momager" has said and done nearly everything to make her family billions!
And as the book reveals, this even includes having a hand in the release of Kim's infamous sex tape with rapper Ray J.