Dog The Bounty Hunter's Estranged Daughter Bonnie Posts Cryptic Message About Gaslighting As Family Drama Continues
Article continues below advertisement
Bonnie recently revealed she didn't receive an invite to the reality star's wedding with Francie Frane, alleging her support for Black Lives Matter and racial equality caused a rift in their father-daughter relationship. She also claimed she was "silenced" by Duane with years of abuse.
Following the bombshell revelations, Bonnie seemed to be hint that she won't stop speaking her truth, as she appeared to take a dig at her dad on social media.
Article continues below advertisement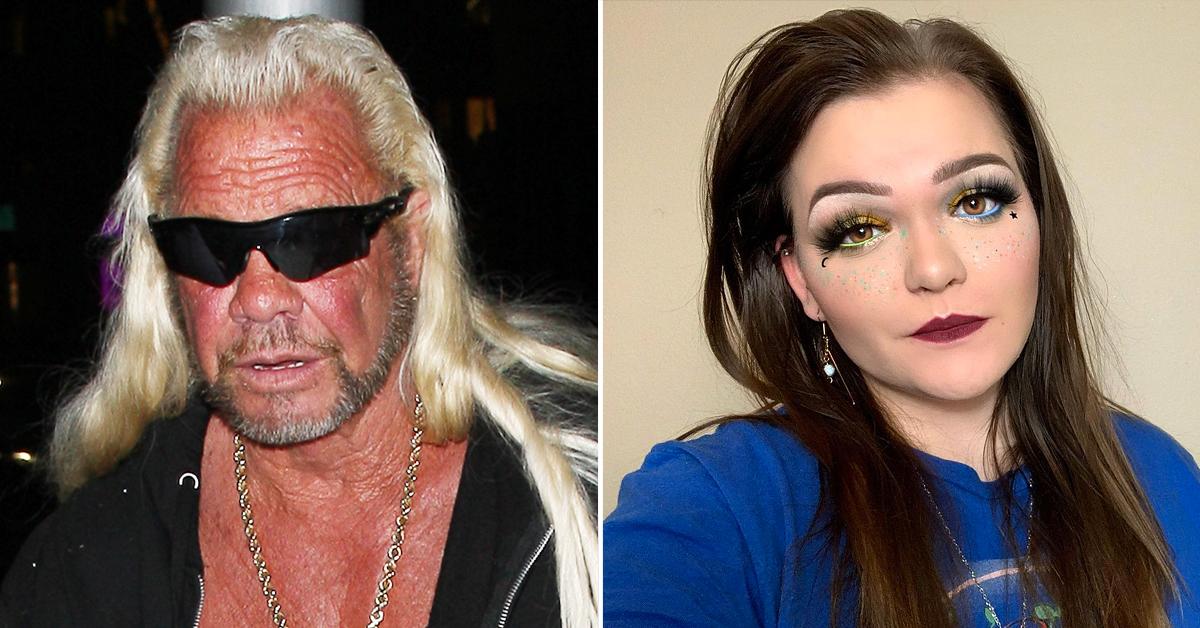 On Wednesday, August 25, Duane's estranged daughter took to Instagram to share a cryptic post that defined what gaslighting is. "Gaslighting is a manipulation tactic in which a person, in order to gain more power, makes a victim question their own reality or sanity," the post read.
Article continues below advertisement
According to the post — shared to Bonnie's Instagram Story — "someone trying to gaslight" you may: "tell blatant lies (to/ about you, to/ about others); deny they ever said or did something, even though you have proof; make you question your own reality; use what is near and dear to you as ammunition" as well as "wear you down over time; throw in positive reinforcement to confuse you."
Article continues below advertisement
In addition, the individual may "project their own shortcomings or misdeeds onto you; try to align people against you; tell you or others that you are crazy," or "tell you everyone else is a liar."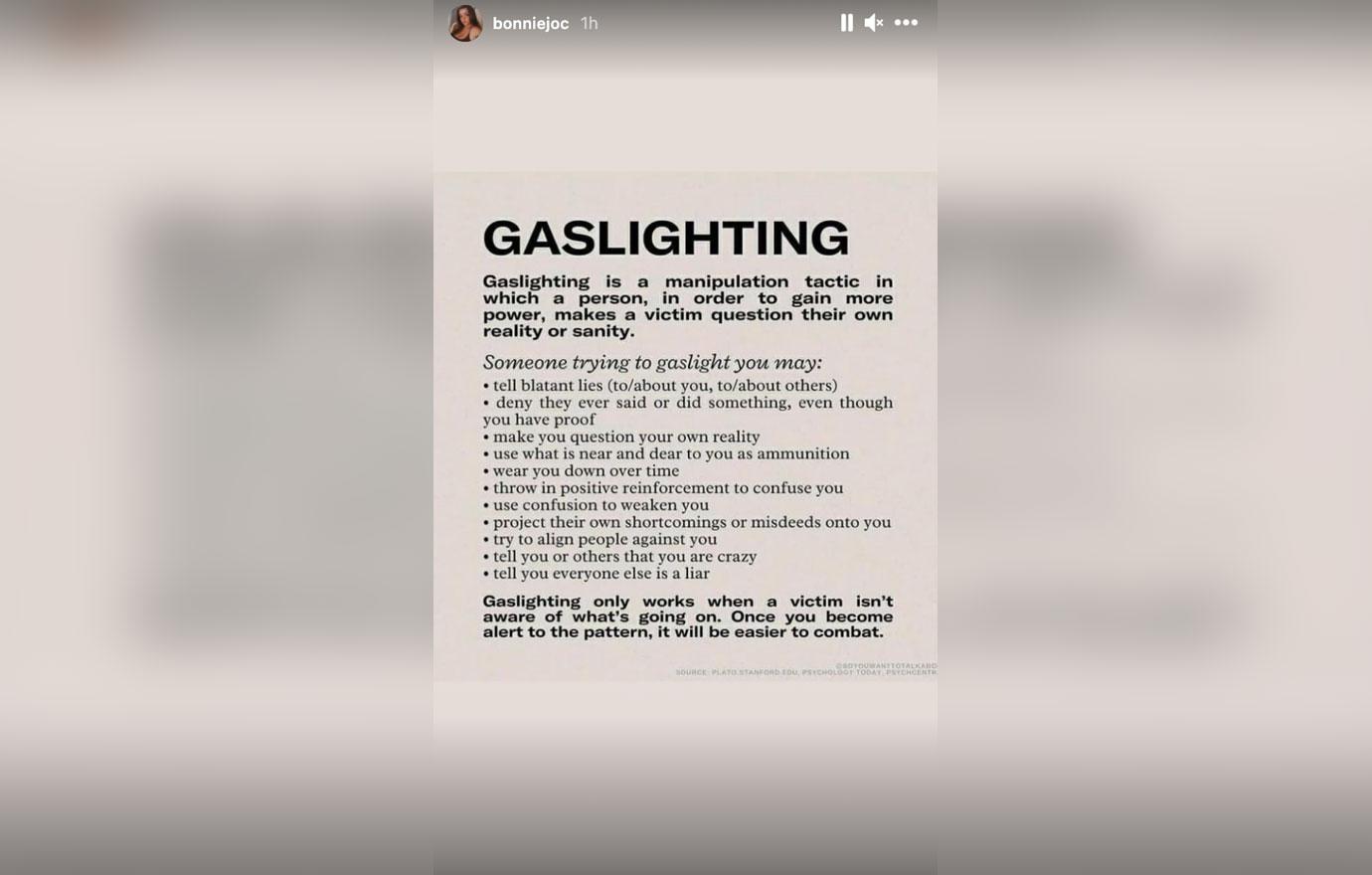 Article continues below advertisement
While Bonnie didn't directly explain why she decided to share this message, one can assume it had to due with her family drama in light of Duane's upcoming wedding.
The Chapman's family controversy first came to light when Bonnie — who the reality star shares with late wife Beth Chapman — and sister Cecily (Duane's step-daughter) revealed they didn't nab an invite to their father's wedding.
MORE ON:
Duane 'Dog' Chapman
Article continues below advertisement
At first, Bonnie and Cecily said they believed Duane didn't want them at his monumental day because they remind him too much of Beth — who tragically died in 2019 after a long battle with throat cancer.
Article continues below advertisement
However, the 22-year-old then changed her theory, claiming she and her step-sister didn't receive an invite because of their support for racial equality. Bonnie then detailed how her and her sister's business endeavors could've played a role in their rift with Duane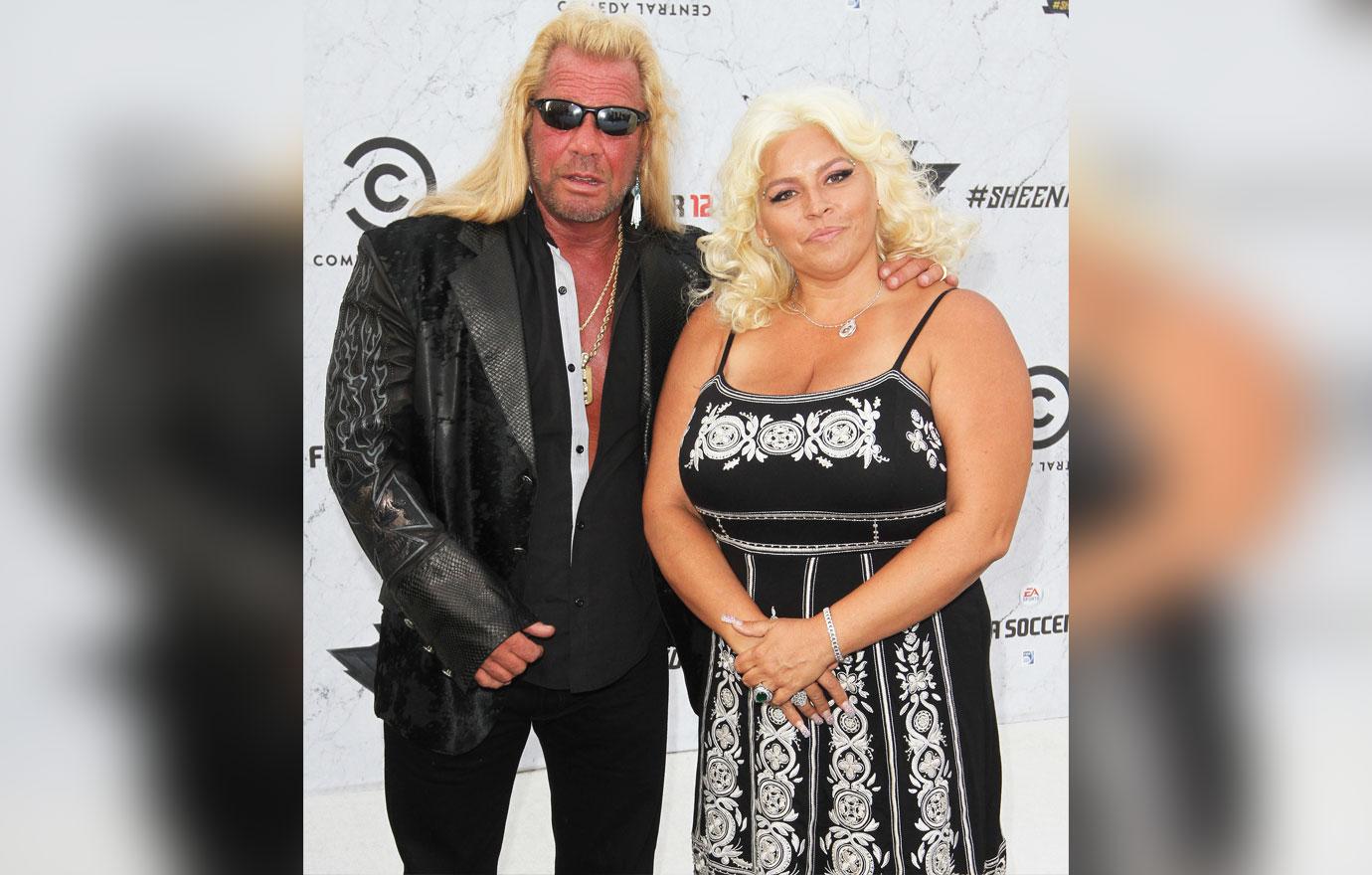 Article continues below advertisement
Bonnie explained she and Cecily are still working with Unleashed TV — a network that allegedly fired Duane earlier this year because of the racial/homophobic phrases and nicknames he allegedly used — on their show, The System, which focuses on racial justice.
Article continues below advertisement
After Bonnie aired out her family's dirty laundry, Duane broke his silence, insisting her allegations are "false" and a failed attempt at trying to ruin the lovebirds' upcoming wedding, set for September 2. The TV personality also claimed his daughters have been "groomed" by his unethical former associates.
Article continues below advertisement
Meanwhile, Bonnie has continued to share her side of the story. On Tuesday, August 24, she claimed via Instagram that she was "always silenced by" the 68-year-old since she was a child. While insisting she was "threatened with physical violence," Bonnie declared she "will no longer back down."
"I stand for what I believe in firmly," she concluded.