COUPLES
Dog The Bounty Hunter Details His First Bounty Hunt With Fiancée Francie Frane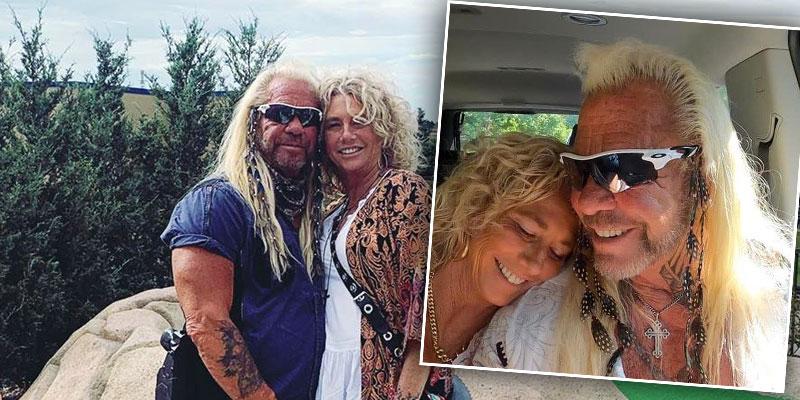 Duane "Dog the Bounty Hunter" Chapman spoke to Dr. Oz on The Dr. Oz Show about his first bounty hunt with his fiancée, Francie Frane, who, according to him, is a "natural."
"I know she's a hunter. Her and her two sons have hunted bow hunt, so they track, they look for things that the prey leaves behind. And so she's kind of a natural," Duane says in a sneak peek of the show, which was obtained by PEOPLE.
Article continues below advertisement
The Dog the Bounty Hunter star said that Frane fits "right in" with his interesting lifestyle. "She started getting leads and writing them down, so there's more than just tracking and hunting," Chapman said. "And she's really, really good at that."
DUANE 'DOG' CHAPMAN REVEALS WHY HE PROPOSED TO MOON ANGELL ON TELEVISION
In May, the pair got engaged — less than a year after Chapman's wife Beth Chapman passed away. "They're very happy and looking forward to a long life together," a rep for Duane told PEOPLE at the time.
The lovebirds revealed that Chapman popped the question at their home in Colorado. "I wasn't expecting it at all," Frane told The Sun U.S. in May. "I think I had gone to pick up some food and then when I came back he had all the lights turned down with just a few lights on and a bunch of candles lit."
DUANE 'DOG' CHAPMAN'S DAUGHTER LYSSA IS ARRESTED IN HAWAII FOR HARASSMENT
"So when I came in I was like, 'Wow, this is awesome,'" Frane added. "Then he said, 'Come in, sit down because I need to talk to you.' And he got down on one knee and he opened the ring box and he said, 'Will you marry me and spend the rest of our lives together?'"
Article continues below advertisement
Sine then, the two have been quarantining together but are waiting to tie the knot until coronavirus restrictions are lifted and all of their family members can attend the festivities. "I would love to have the biggest wedding there's ever been," Chapman revealed. "It would be one hell of a party and it's just what people need right now. I told Francie, people they need a little love after being locked down. I love the idea of that."