NEWS
Donald Trump Says Bill Clinton Was 'A Weapon' Wife Hillary Didn't Use During Her Presidential Campaign: 'They Shut Him Out'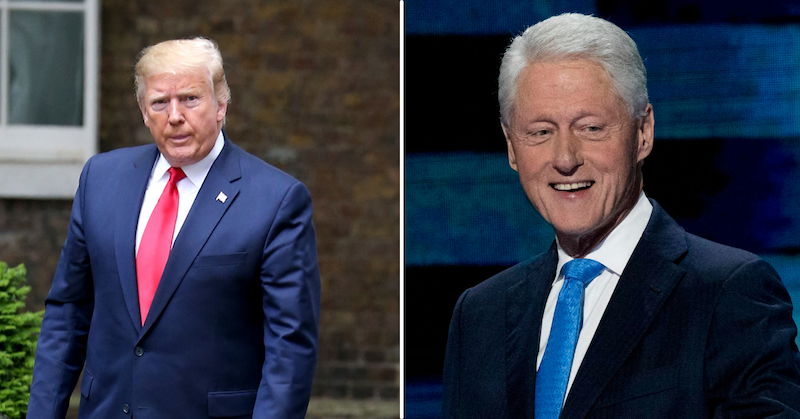 Donald Trump shared his thoughts on why he thinks Bill Clinton's wife, Hillary, didn't end up becoming president in 2016.
While speaking to Life, Liberty and Levin, the businessman, 76, said Hillary, 75, missed out on a major opportunity when campaigning.
"I think they did a great disservice by not using him when I went against Hillary. I think that they had this unbelievable weapon known as Bill Clinton, who was a natural politician," he said.
Article continues below advertisement
The reality star also touched upon how Hillary wouldn't visit Wisconsin and Michigan before Election Day. "They said, 'No, no, no, the polls indicate that he can't win Wisconsin,' and I ended up winning Michigan and Wisconsin," he claimed.
Trump also said that since the former president took a backseat during the process, it only hurt Hillary's chances of getting into the White House.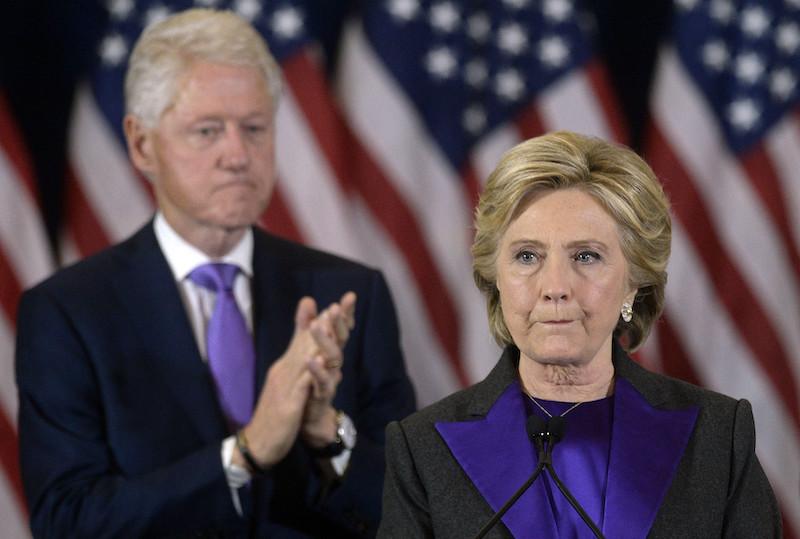 Article continues below advertisement
"[President Clinton] was a weapon that they decided not to use. They actually did the opposite. They shut him out. They shut him out, and I think that was a mistake," he declared.
During the chit-chat, Trump also said that he and Bill used to be friendly prior Hillary losing to him in 2016.
"They came to my wedding," Trump said, referring to when he married Melania Trump in 2005.
Bill also played golf with him in Westchester, Trump recalled.
"He loved that course. He was there a lot. He just loved it. He loves playing golf, and he was... better [at golf] than people think… He's got a certain athleticism, actually," he said. "This is before I even thought in terms of politics for myself."
Article continues below advertisement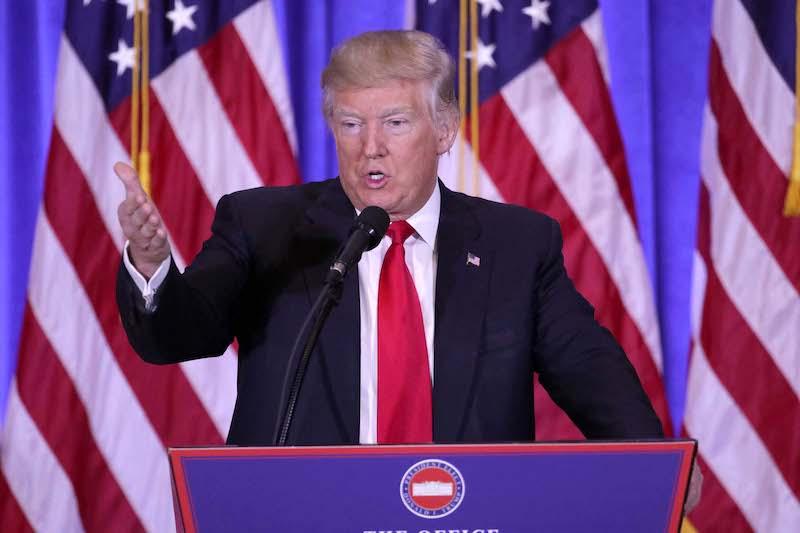 Article continues below advertisement
Never miss a story — sign up for the OK! newsletter to stay up-to-date on the best of what OK! has to offer. It's gossip too good to wait for!
For her part, Hillary hasn't been shy about calling out Trump's policies, especially the way he handled the COVID-19 pandemic.
"I don't even know how to evaluate it, because I can't imagine the depth of irresponsibility and disregard for other people that Trump exhibits in this and so many other ways. I don't really have anything to contribute to the ongoing saga of why he behaves the way he does, and why he treats people the way he does, and why he won't listen to people who actually know something. It's pretty distressing on all fronts," she told The Atlantic in 2020.