NEWS
Donald Trump BLASTS President Joe Biden & His Administration For Doing 'Absolutely Nothing' After Ohio Train Derailment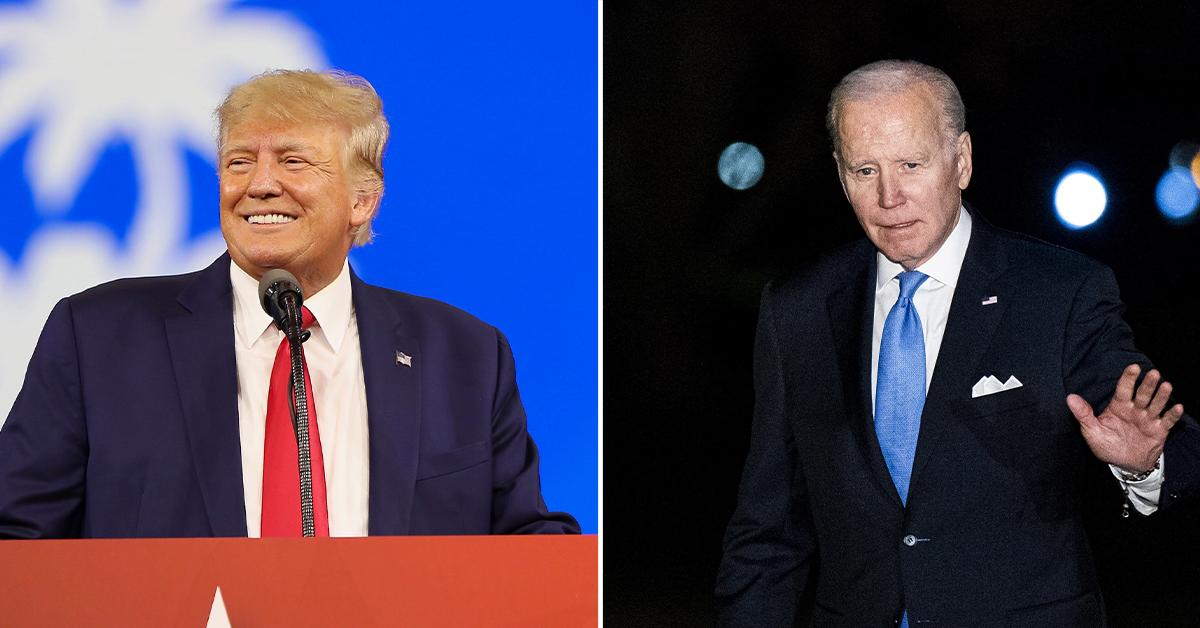 Article continues below advertisement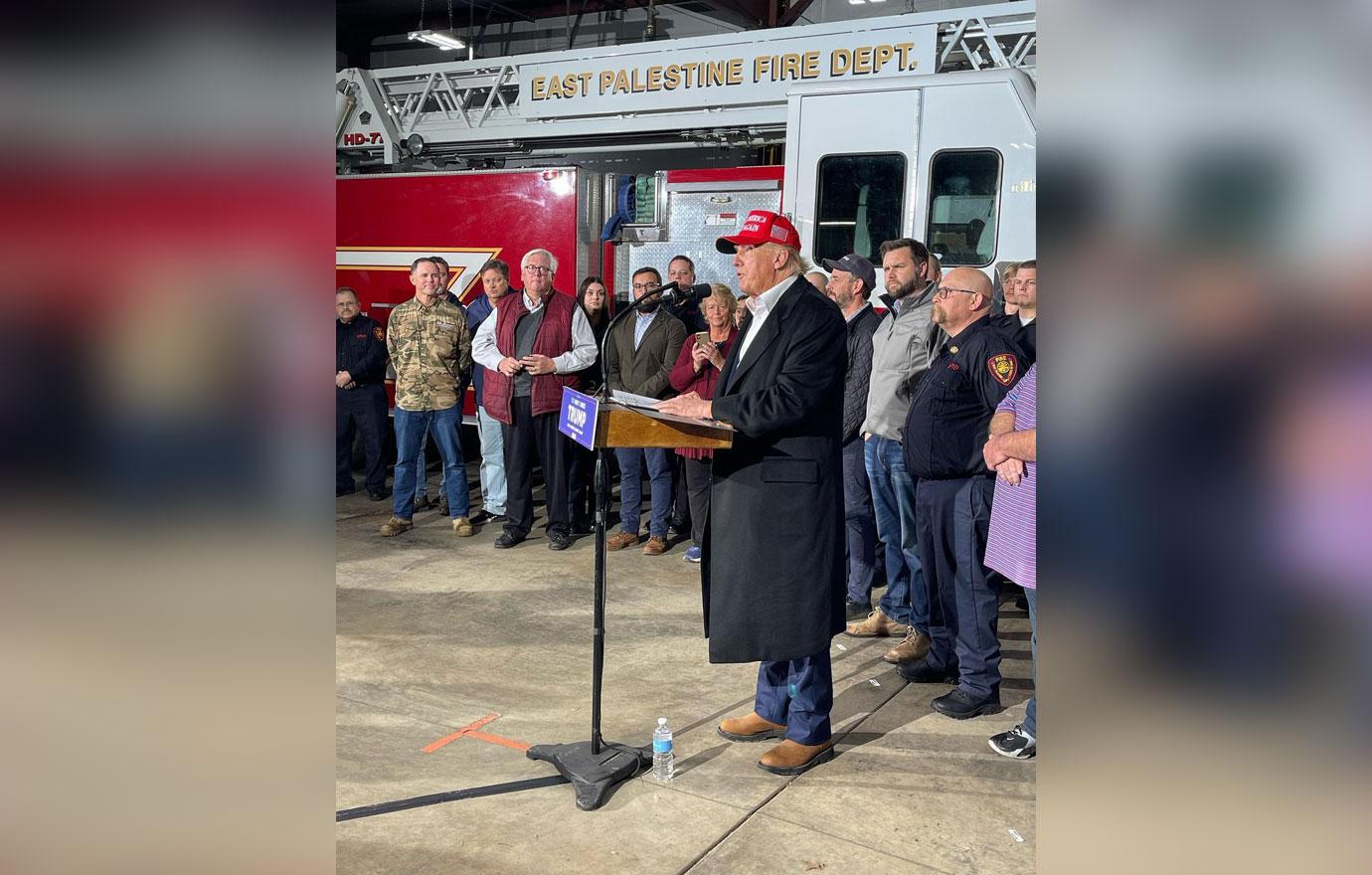 "We've all been watching on television and beyond television. We've been getting our news from the real news and from the fake news and the fake news even believed in it because they've covered it very fairly," the 76-year-old began. "Over the past few weeks the community has shown the tough and resilient heart of America and that is what it is. This is really America right here — we're standing in America. Unfortunately, as you know, in too many cases, through goodness and perseverance met with indifference and betrayal in some cases, FEMA said they wouldn't send federal aid to East Palestine under anything circumstance — they are not going to send aid. I thought that was a strange statement because I have been working with FEMA for a long time, four years, and they were great with us with the tornados, hurricanes and things like this, and it was a strange statement to come out."
He added, "They were doing nothing ... they were intending to do absolutely nothing for you. Senator JD Vance and I spoke, and said, 'They are not coming. They are not going to come,' and I said, 'That's very strange.' FEMA said specifically this doesn't meet the criteria and that is horrible and somebody has to do something for those people. I said back, when I announced I was coming, they changed their tune, it was an amazing phenomenon. The mayor and I were discussing that it was quite amazing what happened, and they said, 'We can't let this happen.' What this community needs now are not excuses and all of the other things you've been hearing but answers and results and that is what I think we're going to see."
Article continues below advertisement
Before getting off the podium, the reality star took a jab at Biden, 80, who flew to Ukraine earlier this week over going to East Palestine aa train carrying chemical toxins went off course.
"I sincerely hope that when your representatives and all of the politicians get here, including Biden, they get back from touring Ukraine, that he has got some money left over because we're now at $117 billion dollars and as you probably know, Europe, when you add it all up is at $10 billion dollars. That's a big difference. That was a tragedy, close to an unbelievable tragedy. Could have been really bad and thank goodness that didn't happen. You're going to have tremendous help now and I know FEMA will do the job, like nobody can do it like them," he stated.
Article continues below advertisement
Never miss a story — sign up for the OK! newsletter to stay up-to-date on the best of what OK! has to offer. It's gossip too good to wait for!
As OK! previously reported, Trump and his son Donald Trump Jr. flew to Ohio to meet with the residents and check out the scene in the Midwest.
"What actually leadership looks like. Joe's not worried about it and mayor Pete [Buttigieg] our issues trip us transportation sect is taking some personal time it seems as he still hasn't bothered to get there 19 days later," the 45-year-old captioned several photos of his father around the city.