NEWS
Donald Trump Criticizes President Joe Biden For Going To Ukraine Over Visiting Site Of Ohio's Train Derailment: 'Nobody Has Seen Anything Like It'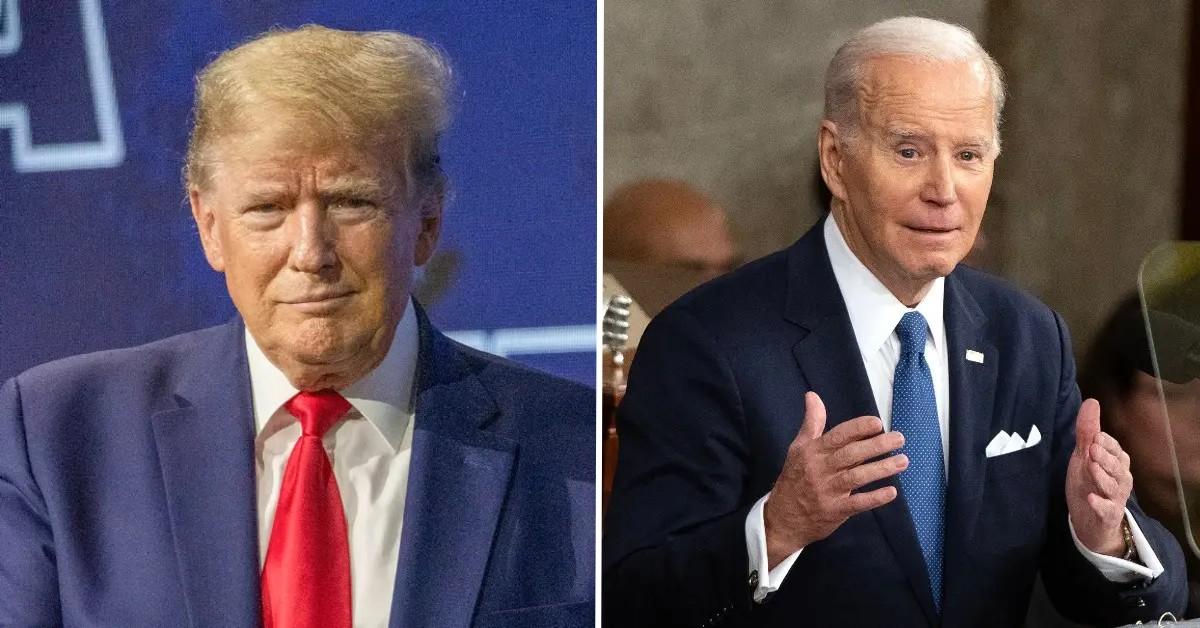 Donald Trump couldn't help but weigh in on President Joe Biden's recent visit to Ukraine.
"This hasn't been done in two years ... nobody has seen anything like it. Even now, you have a president going to Ukraine and you have people in Ohio who are in desperate need of help," the 76-year-old pointed out, referring to the recent train derailment in Ohio. "I was very proud to say I announced I was going to Ohio ... FEMA said, I am not going to give him anything. The Biden administration said we are not going to give him anything, and then I announced I am going. Please sit down, we'll be here for a while. What do we have to do?"
Article continues below advertisement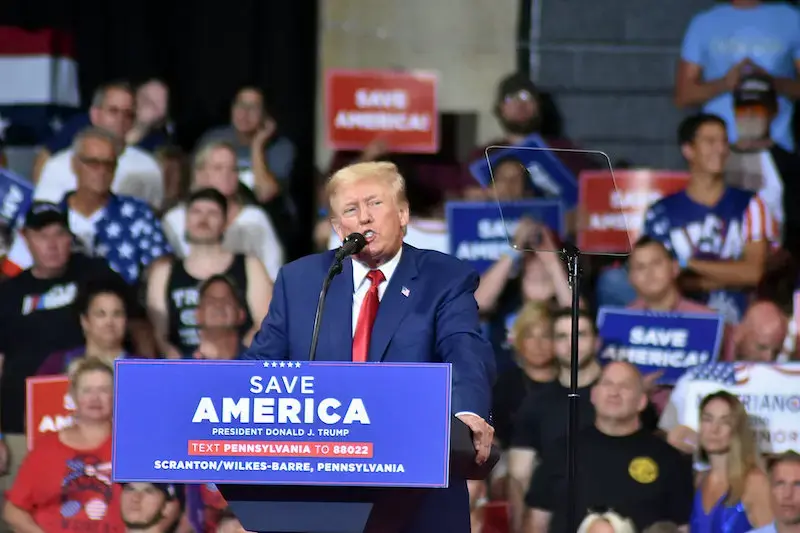 Of course, people couldn't help but fire back at the reality star. One person said, "Remember when Trump wouldn't go visit a cemetery because it was raining?" while another said, "President Biden walking around Kyiv during an air raid but Trump was afraid to get wet in the rain at a Memorial Day event and bailed."
A third person fumed, "Trump, twice impeached, disgraced loser, doesn't get to criticize the President of the United States for going to Ukraine. Trump tried to extort Zelenskyy by withholding Congressionally approved aid to Ukraine in exchange for dirt on Biden. Trump tried to steal Biden's presidency."
Article continues below advertisement
Biden, 80, made a surprise visit to Ukraine this week, where he was seen meeting with Volodymyr Zelenskyy as the war continues on.
"Historic. Timely. Brave. I welcomed @POTUS in Kyiv as Russian full-scale aggression approaches its one-year mark. I am thankful to the U.S. for standing with Ukraine and for our strong partnership. We are determined to work together to ensure Ukraine's victory," Zelenskyy wrote on Twitter on February 20 about the trip.
Article continues below advertisement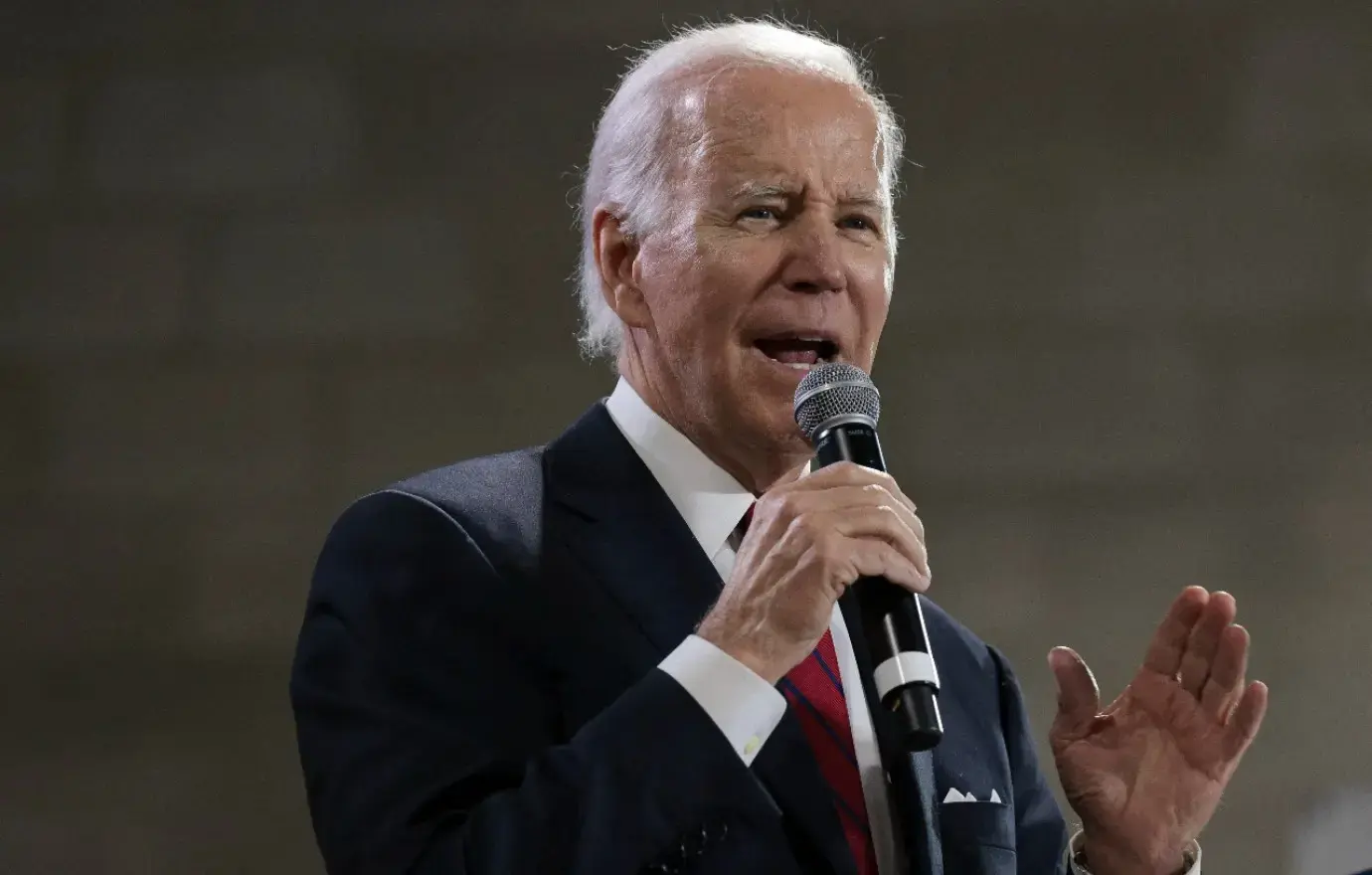 Article continues below advertisement
Never miss a story — sign up for the OK! newsletter to stay up-to-date on the best of what OK! has to offer. It's gossip too good to wait for!
This is hardly the first time Trump has insulted Biden. As OK! previously reported, in December 2022, the businessman lashed out about the current president.
"The Unselect Committee's January 6th Report is a Hoax, no different than RUSSIA, RUSSIA, RUSSIA, and all of the other Scams that the Disinformation laden Democrats have been planting for years," Trump wrote. "If I weren't leading by a lot in the Polls, against both parties, this continuation of falsehoods and lies would end quickly. I won in 2016, did much better in 2020 (RIGGED!), and the Radical Marxists don't want to run against me or MAGA in 2024. I had almost nothing to do with January 6th. FREE SPEECH!"