NEWS
Donald Trump Reveals He 'Was Impressed' With Kanye West's Interview In Which He Backed 'White Lives Matter' Shirts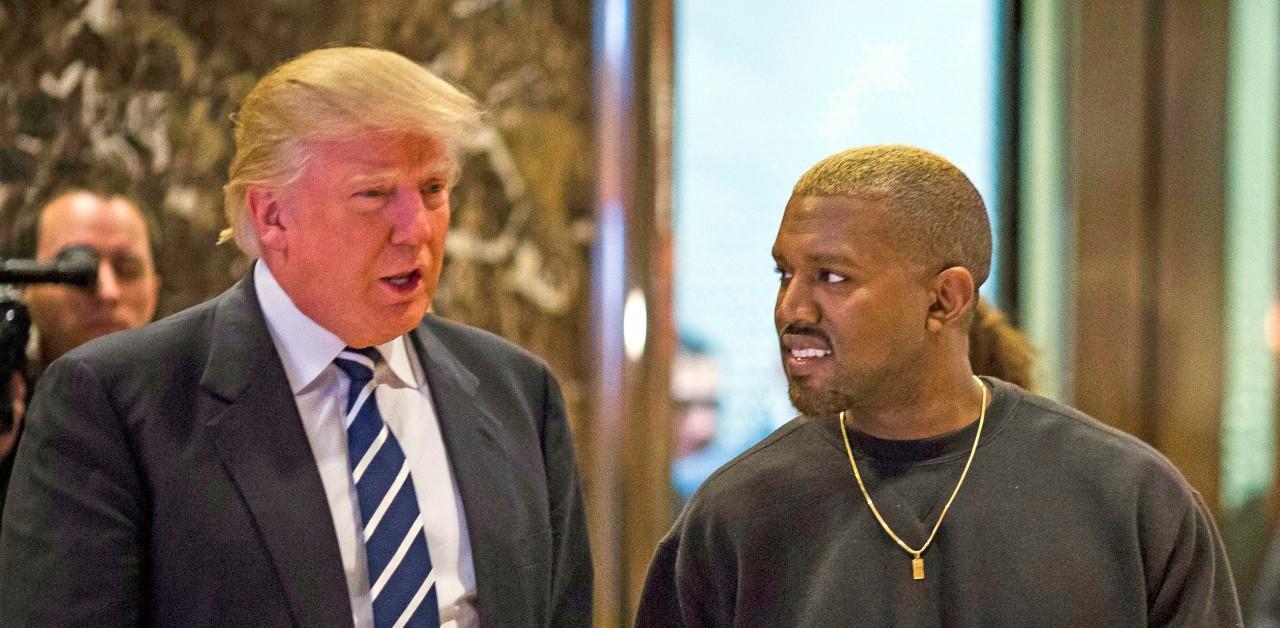 Though an insider previously claimed Donald Trump was distancing himself from Kanye West due to his erratic behavior and racist remarks, he apparently changed his tune, as the former POTUS had nothing bad to say about the father-of-four during his appearance on the Tuesday, November 1, episode of "The Chris Stigall Podcast."
Article continues below advertisement
Trump thanked the rapped for saying "those great things about me" on his interview with Tucker Carlson, which prompted Stigall to note that in the past, the Yeezy designer, 45, has caught flack for aligning with Trump, 76. He pondered if their friendship is what caused the uproar over some of his tweets, which included one declaration that he wanted to go "defcon 3 on Jewish people."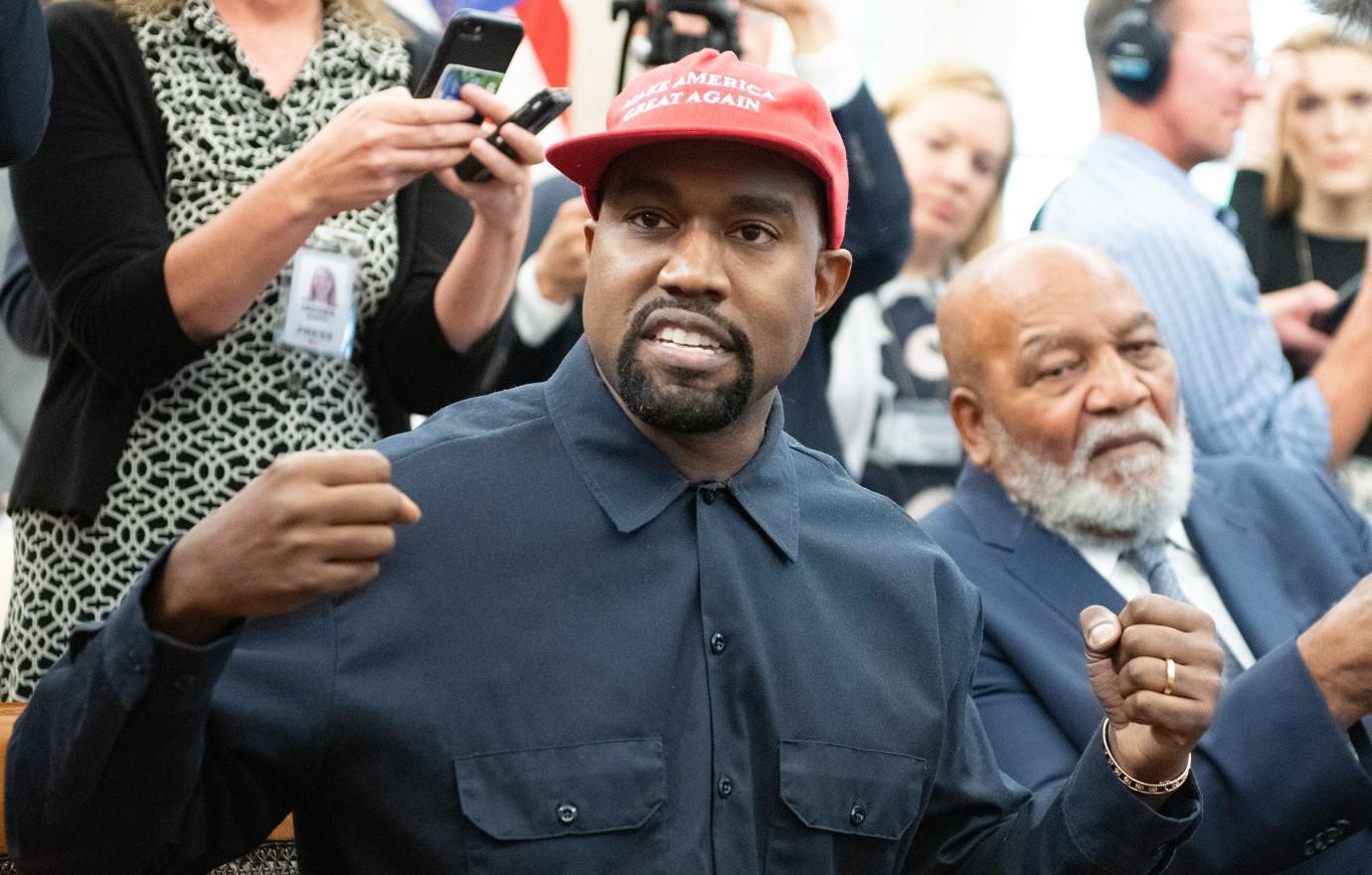 Article continues below advertisement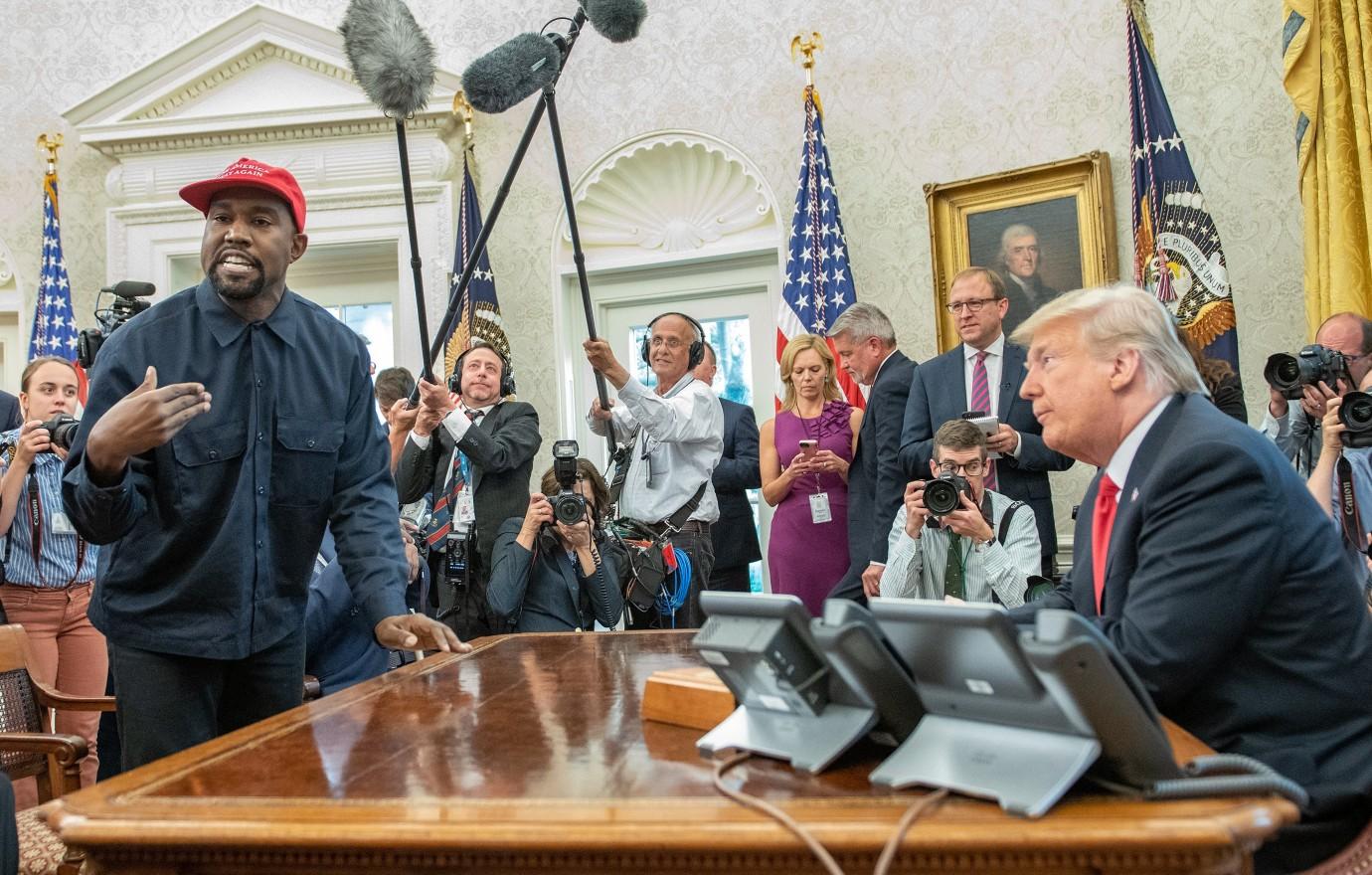 Article continues below advertisement
In his talk with Carlson, the Grammy winner doubled down on his support for the phrase "White Lives Matter" even though it's something associated with hate groups such as the Ku Klux Klan. Still, Trump praised the televised sit down.
"It was very interesting to hear him on Tucker Carlson," added the businessman. "He was actually very sharp and very, very smart. I was impressed by a lot of what he said."