NEWS
Donald Trump Jr. Says Daddy Donald Complained About His Outrageous Hand Gestures: 'I Get Impassioned'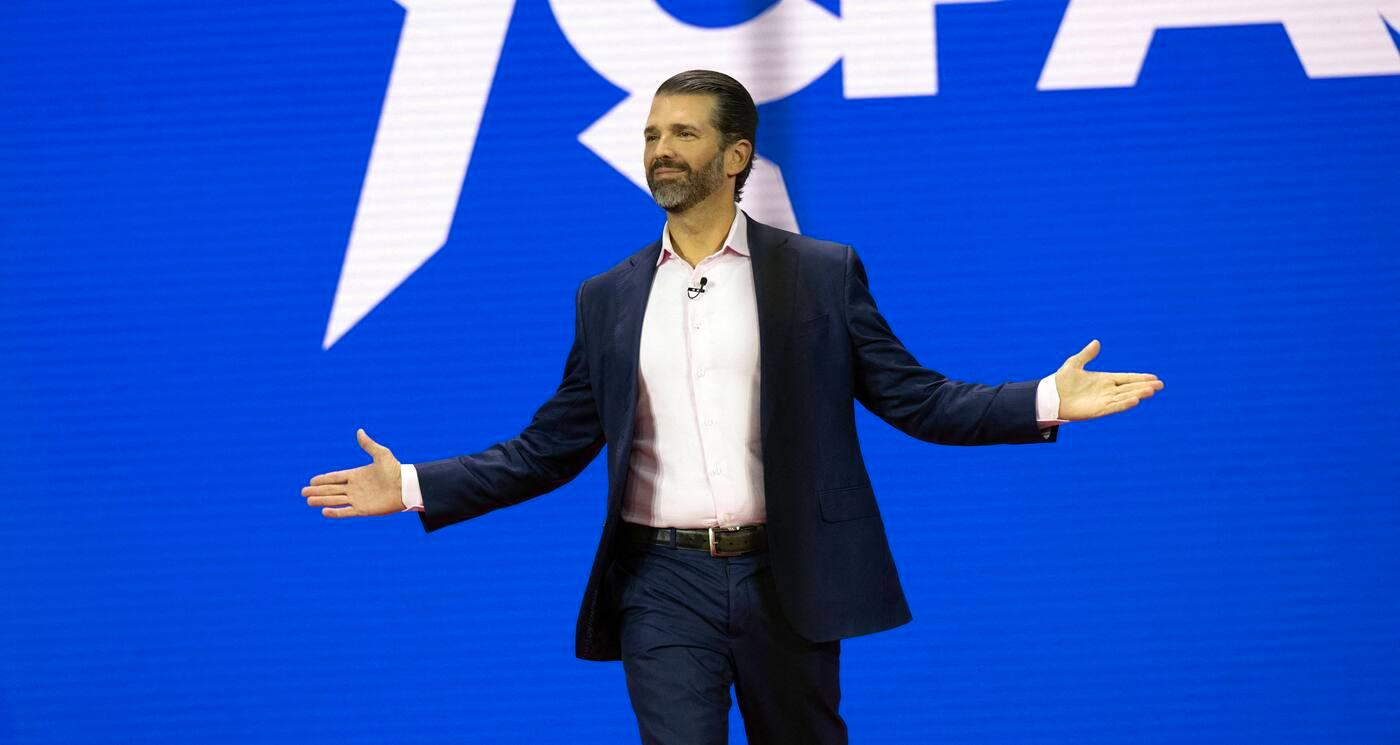 Donald Trump Jr. revealed his father, Donald Trump, had a bone to pick with him recently.
"They already say I have the hand gesture. It's funny, like when I'm doing my podcast on Mondays at 6, Thursdays at 6 on Rumble, he called me, he's like, 'I saw the podcast content — a lot less hands. A lot less hands, Don," the 45-year-old said on Tim Pool's podcast Timcast IRL, which aired on Wednesday, May 17.
Article continues below advertisement
"I go like, 'How much less hands?' He goes, 'Like, 95 percent less hands'… he speaks with his hands too. You know, so I guess I do that too. And I just, I get impassioned and no one's ever said I'm low energy. You know, you get thrown out of the window of Trump Tower if you're low energy in my family," Jr. said of his father's critiques.
The hosts of the podcasts joked about how the former president, 76, is the "King of the hand gestures."
"Because there's a couple times where I'm like, we have to have a discussion about self-awareness…I would get a call sometimes when he was president. I'd get a call from the White House — 'Don, you're too aggressive on Twitter,'" the politician said.
Article continues below advertisement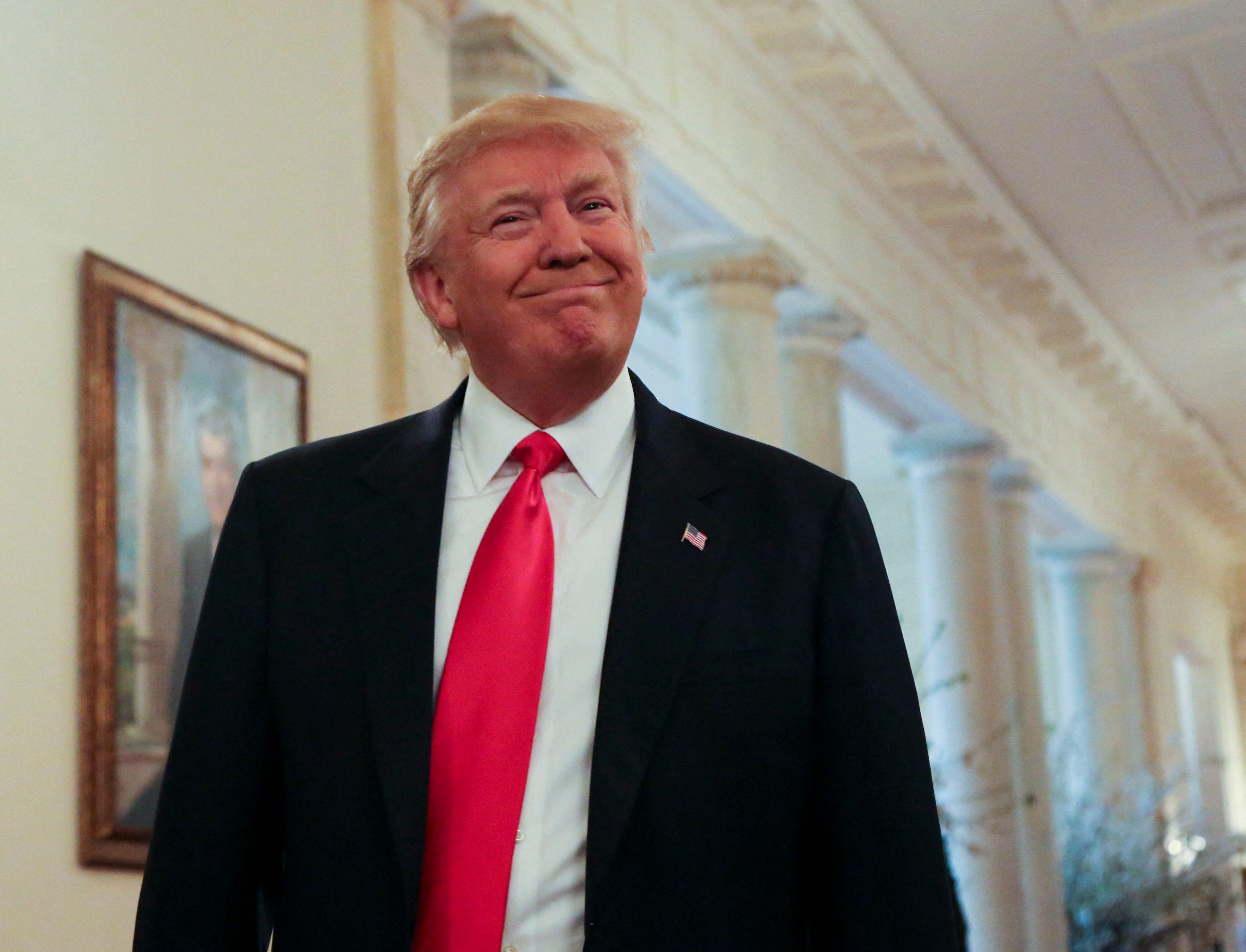 "It's like that 80's drunk commercial. Like, 'I learned it by watching you Dad.' I'm sitting there being like, man, of all the things. Like I will listen to him on many things if he's got business advice, political, I mean the guy's done a lot. He's accomplished a lot. And I was like, this is the one place where maybe you've ceded the moral high ground here," Jr. added.
Article continues below advertisement
Though Trump Jr. sounded like his father, he admitted, "I don't do Trump. I don't do the Trump impression. I don't make fun of hair because maybe the Trump hair gene kicks in one day. So I'm like, I'm just not gonna play with it. You know, I'm just gonna leave it alone… It's a karma thing."
Throughout Donald's presidency, his son has been by his side, always praising him for doing a good job, no matter what.
Article continues below advertisement
Never miss a story — sign up for the OK! newsletter to stay up-to-date on the best of what OK! has to offer. It's gossip too good to wait for!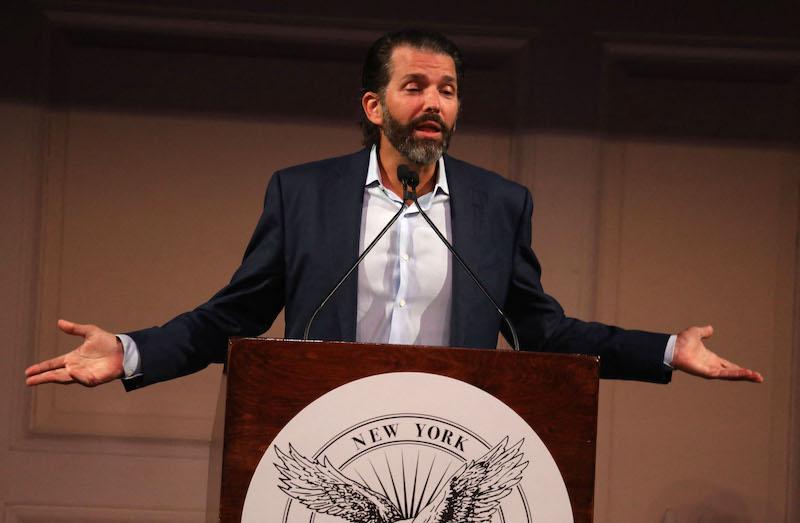 After his father got arrested and arraigned for allegedly paying Stormy Daniels $130,000 to keep quiet about their affair, he went off about the situation. It's so flagrant, it's so crazed. When even like the radical leftists of The Washington Post are out there saying, 'it's not really based on fact, it's not really based on the law, it's not really based in reality, but it's 100 percent based on politics' — when your enemies are saying that, it's got to tell you everything you need to know about where we are as a country," he declared.