NEWS
Donald Trump Jr. Under Fire For Promoting 'The Guy That Uncovered The Russia Hoax' On His Podcast: 'Wouldn't Waste A Second On This'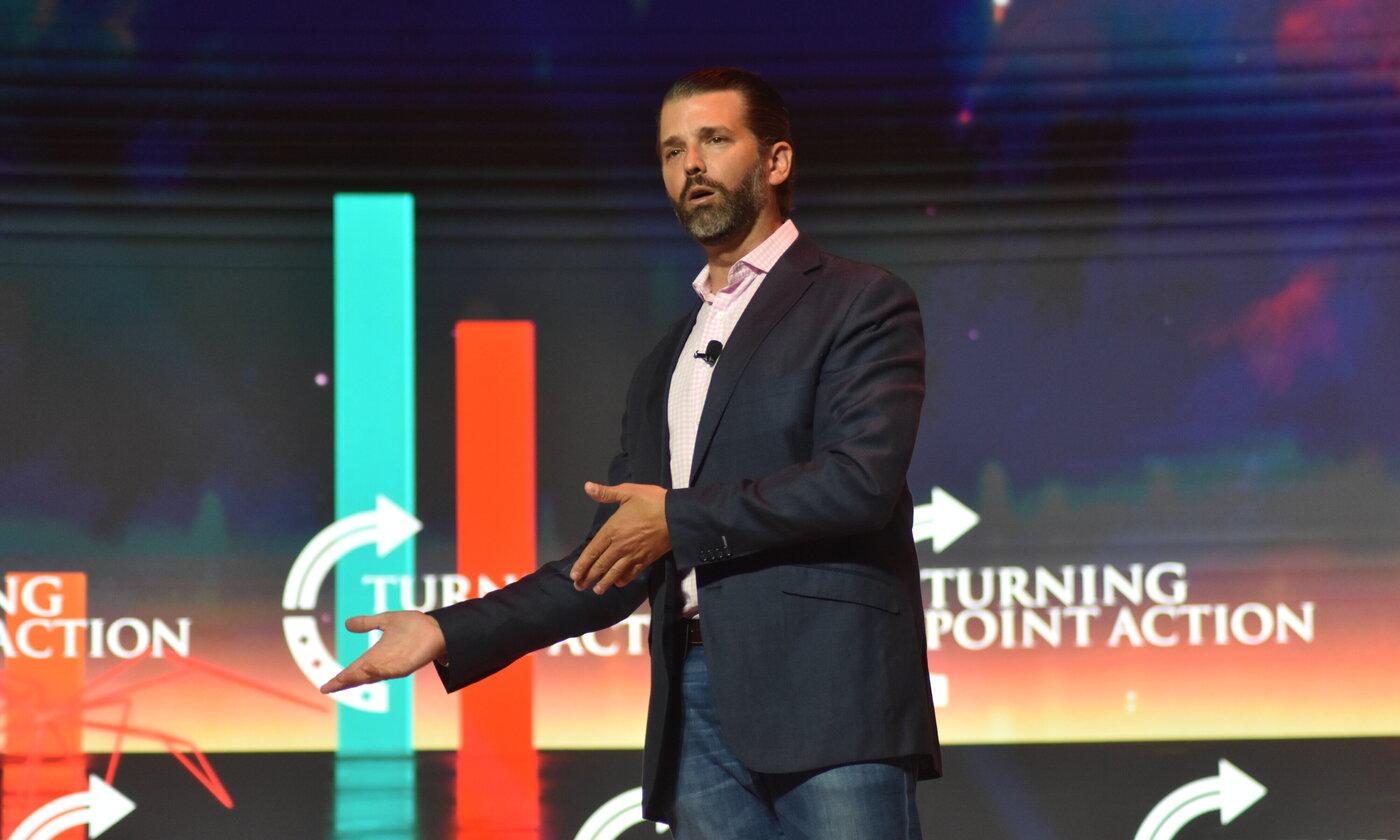 Donald Trump Jr. is in hot water — again. On Monday, February 13, the political guru, 45, promoted his latest podcast, but fans didn't seem pleased with his special guest Kash Patel.
Article continues below advertisement
"Great time on the podcast with my man former Director of National Intelligence Kash Patel. You're going to want to see this podcast (Link In Bio) This is the guy that has all the information, this is the guy that uncovered the Russia hoax, this guy has the information and understanding of how these systems work. We talk about Russia Russia Russia, foreign objects flying in the sky the Nord stream to pipeline and just how corrupt the systems all are and how to fix it. Go check out the podcast you're gonna love it," he wrote via Instagram.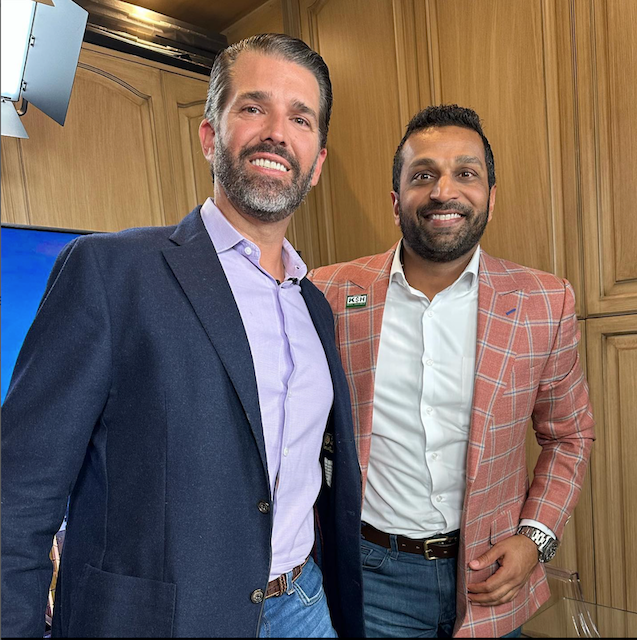 Article continues below advertisement
However, fans went after Trump Jr. for potentially spreading false information. One person wrote, "If you listen to this podcast, you will feel yourself getting dumber by the minute. There is no Russia Hoax," while another said, "You two probably lie to your own children 🤷🏻."
A third person said, "There is no Russian hoax. Just because you keep saying it doesn't make it true," while a fourth said, "Wouldn't waste a second on this BS."
This is hardly the first time the dad-of-five has been dragged for his content. In early February, he talked about his podcast on social media but people said it wasn't worth listening to.
"What's going on, guys? Hope you're doing well, hope you had an awesome weekend. I will let a couple of people join up for those who may watch this in a few seconds, I am going live in about seven minutes for my podcast, 'Triggered With Don Jr.' on Rumble. Go check out the link in my bio. Go to Rumble, download the app. I think that's something important — download the app so you can get notifications on this. I am all over the place, all over the world, I may be doing interviews with cool people random and impromptu, so if you sign up you can get notifications. For those of you just tuning in now, I am going live soon," he said via Instagram.
Article continues below advertisement
Never miss a story — sign up for the OK! newsletter to stay up-to-date on the best of what OK! has to offer. It's gossip too good to wait for!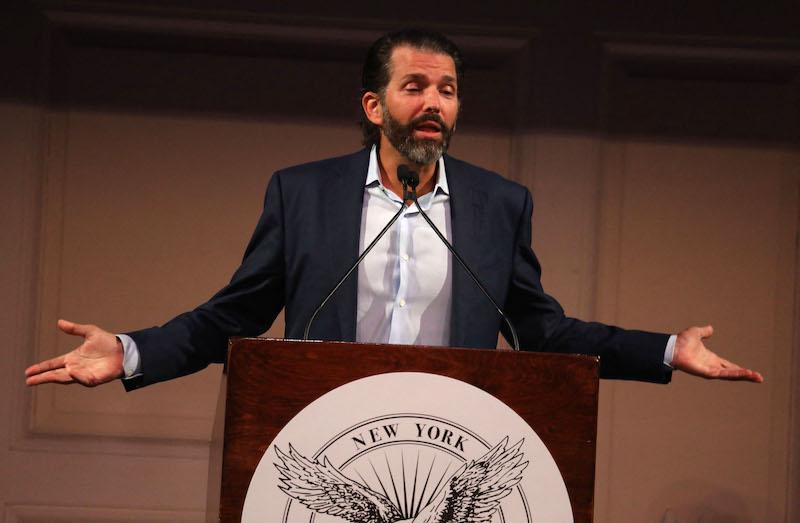 Article continues below advertisement
One person wrote, "The official clown show podcast," while another added, "See the news you won't get elsewhere ... because Don Junior and his guests will make it up."
A third person stated, "Unemployed and living off daddy's lil gotten gains," while a fourth user said, "No thanks. I am getting my balls grated."