NEWS
Donald Trump Jr. Dragged For Promoting 'Official Clown Show Podcast': 'Living Off Daddy'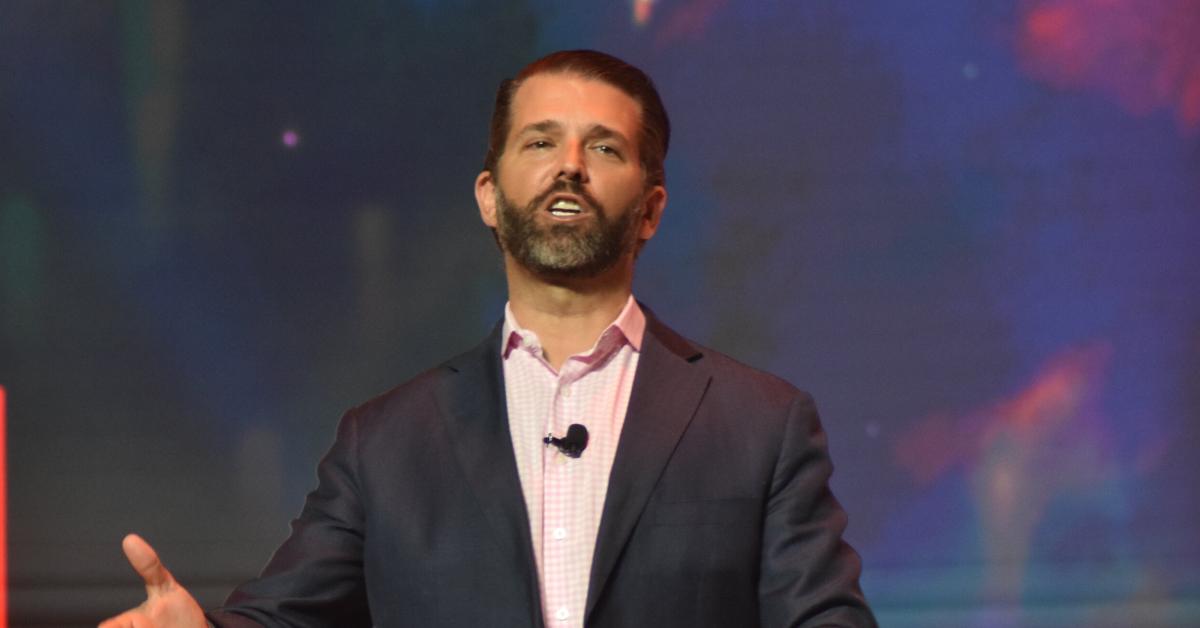 It sounds like people won't be tuning into Donald Trump Jr.'s latest podcast, which he promoted on January 30.
"What's going on, guys? Hope you're doing well, hope you had an awesome weekend. I will let a couple of people join up for those who may watch this in a few seconds, I am going live in about seven minutes for my podcast, 'Triggered With Don Jr.' on Rumble. Go check out the link in my bio. Go to Rumble, download the app. I think that's something important — download the app so you can get notifications on this. I am all over the place, all over the world, I may be doing interviews with cool people random and impromptu, so if you sign up you can get notifications. For those of you just tuning in now, I am going live soon," he said via Instagram.
Article continues below advertisement
But people seemed to not take his new show seriously.
One person wrote, "The official clown show podcast," while another added, "See the news you won't get elsewhere ... because Don Junior and his guests will make it up."
A third person stated, "Unemployed and living off daddy's lil gotten gains," while a fourth user said, "No thanks. I am getting my balls grated."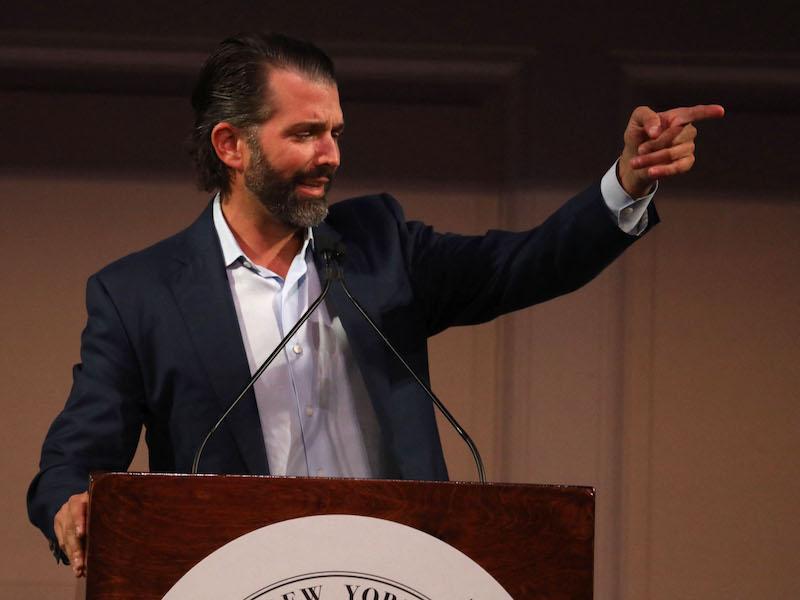 Article continues below advertisement
However, others were complimentary to the political guru, 45. "Thank you for defending the truth and freedom," one said, while another exclaimed, "TRUMP 2024!!"
As OK! previously reported, this isn't the first time Trump Jr. has interacted with his fans to get them on board with his new show.
"What's going on, guys? I am going to wait a couple seconds for everyone to tune in. Some big news, going to have some fun tonight. It's starting. I'm going live in a few minutes, really excited. I am going to be doing my first really solo live podcast on Rumble — me, a camera and you guys. Super excited about it. Check it out. It's going to start on Rumble at 9 o'clock, that will transition over to locals. Kim [Guilfoyle] is going to join me on that, we're going to take questions from the audience. We'll have some fun, give you some updates and news for the day. Go check out the link in my bio, it will take you right there," he previously said in late January.
Article continues below advertisement
After hearing his speak, people were curious what was really going on with him. "What are you on? Does your daddy know about this problem? It's really not a good look," one person said, accusing him of using drugs, while another said, "You sound like Fozzie Bear and you look like you enjoy your fair share of booger sugar."
Article continues below advertisement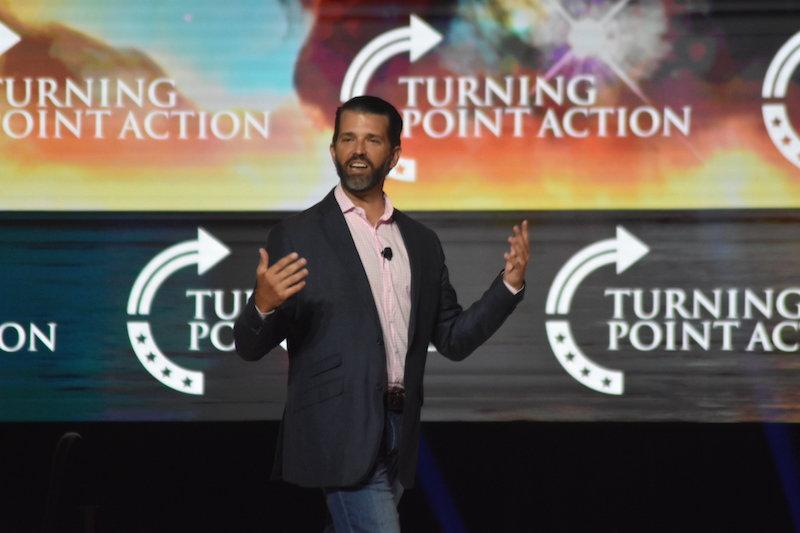 Despite the negative comments, Guilfoyle, 53, seems ecstatic about his new project.
"Happy Thursday, great day with @donaldjtrumpjr excited for his show on @rumblecreators coming soon! #Triggered #letsrumble🔥😍♥️💙," she captioned a photo of herself wearing a navy dress and white heels as she stood next to her man.