NEWS
Left-Wing Activists Pushing to Ban Donald Trump Jr. From Visiting Australia for Speaking Tour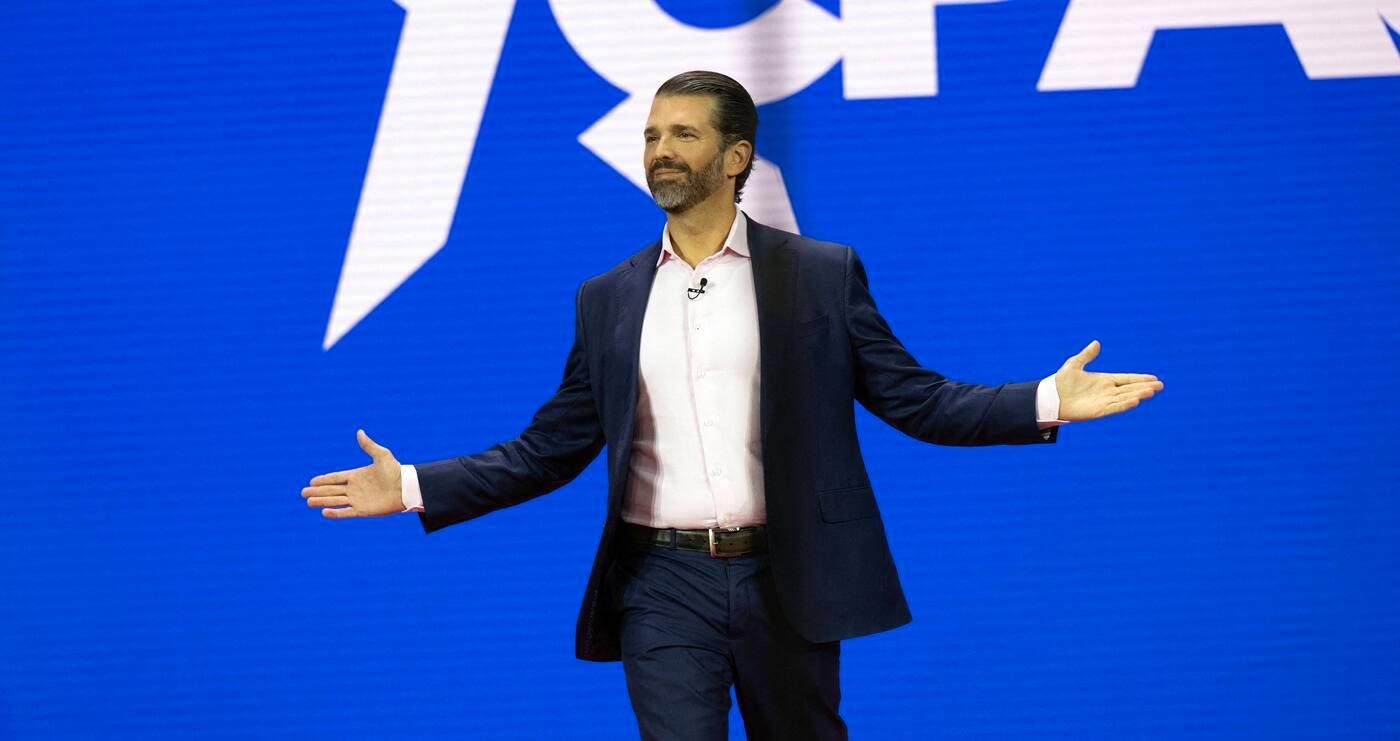 A petition is going around for Donald Trump Jr. to be banned from visiting Australia for an event at the end of next month.
On Monday, June 19, nearly 15,000 people had signed the Change.org petition protesting the former president's eldest son from being at the "Turning Point Australia" event, a sister organization of the conservative group founded by Charlie Kirk.
Article continues below advertisement
The three-city speaking tour is supposed to come to Sydney, Brisbane and Melbourne from July 9 to 11.
"Donald Trump Jr is an illegal drug-taking bigoted person who should not be allowed to enter Australia for the purpose of earning himself and possibly his father any 'Campaign Contributions.' Ban him from this country," Kris Eriksen, the petition's founder, wrote.
Meanwhile, others weighed in on why Trump Jr. is no good for the country.
One person wrote, "The Trumps have no place in Australia," while another said, "I have a Transgender son, not only am I sick to death of the right wing ideology I also quite frankly fear for my child's life."
Article continues below advertisement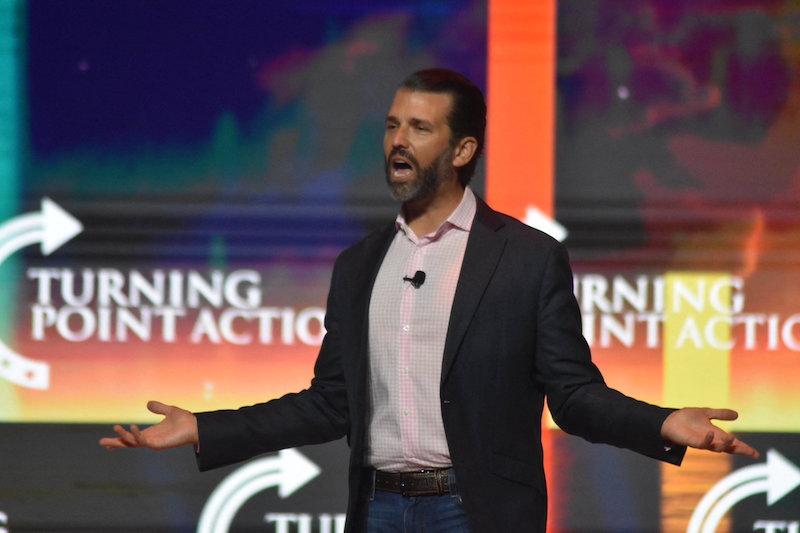 "Donald Trump Junior is a far-right agitator who spreads bigotry wherever he goes," Omar Hassan of the Campaign Against Racism & Fascism said in a statement. "His visit is likely to be a magnet for far-right and neo-Nazi groups across Melbourne, so we will be there in numbers to send the message that people here reject and despise everything they stand for."
Article continues below advertisement
"Trump Jr. is a prominent far-right spokesperson, famous for his aggressive racist and transphobic campaigning," he continued. "He was an instrumental part of his father's 2016 presidential run, and has since been part of attempts to overturn the results of the 2020 election, including the violence on January 6. We're protesting him to stand against white supremacy, transphobia, and misogyny."
As OK! previously reported, Trump Jr. hasn't been afraid of making fun of people.
In February, he lashed out at Pete Buttigieg over the site of the train derailment in East Palestine, Ohio.
Article continues below advertisement
"You know, Pete has no business in that position," the 45-year-old told Newsmax's Carl Higbie. "But, you know, he's the guy who had no business running for president but they let him do that cause he's gay and they check off a box and then he didn't win, so [they said] 'he's the gay guy, so we gotta give him something, let's make him transportation secretary.' His failure after failure after failure is truly affecting the American people."
"Plus the time he spent chest-feeding while we were in the midst of a supply chain crisis," Jr. added, referring to Buttigieg taking paternity leave in 2021.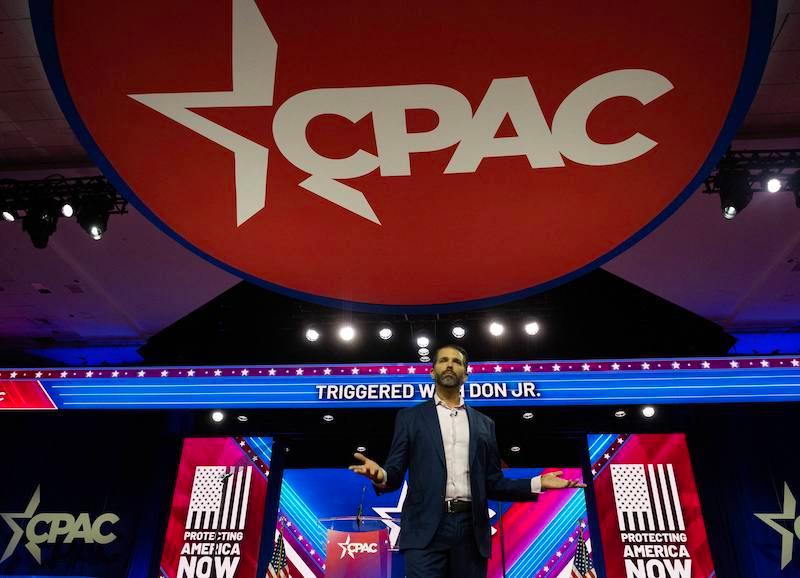 Article continues below advertisement
Never miss a story — sign up for the OK! newsletter to stay up-to-date on the best of what OK! has to offer. It's gossip too good to wait for!
Of course, people were shocked to hear Trump Jr.'s remarks. One person wrote, "Don Jr is a horrible human and a total oxygen thief," while another said, "Jr. calls Sec. Pete unqualified for his job! His old man wasn't qualified to live in Whitehouse, & wasn't qualified to be commander in chief of our military! His old man committed TREASON against the country he swore an oath to protect! Sis &hubby were unqualified to be advisers."