NEWS
Donald Trump Jr. Ripped Apart For Going On Homophobic Rant About 'Gay Guy' Pete Buttigieg: 'Horrible Human'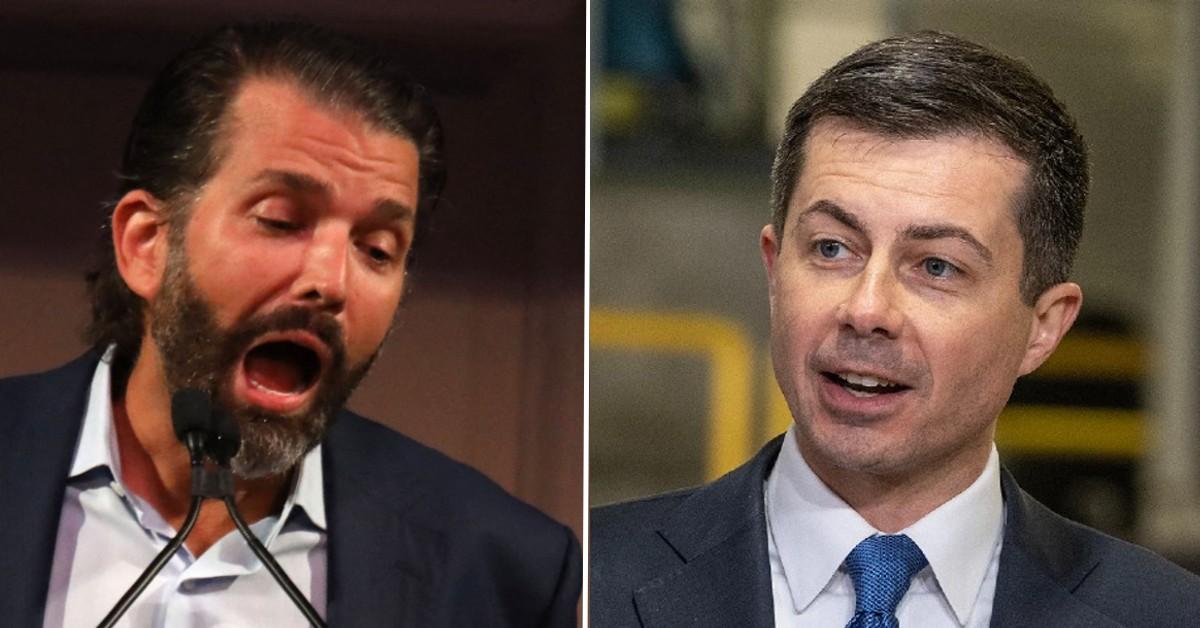 Article continues below advertisement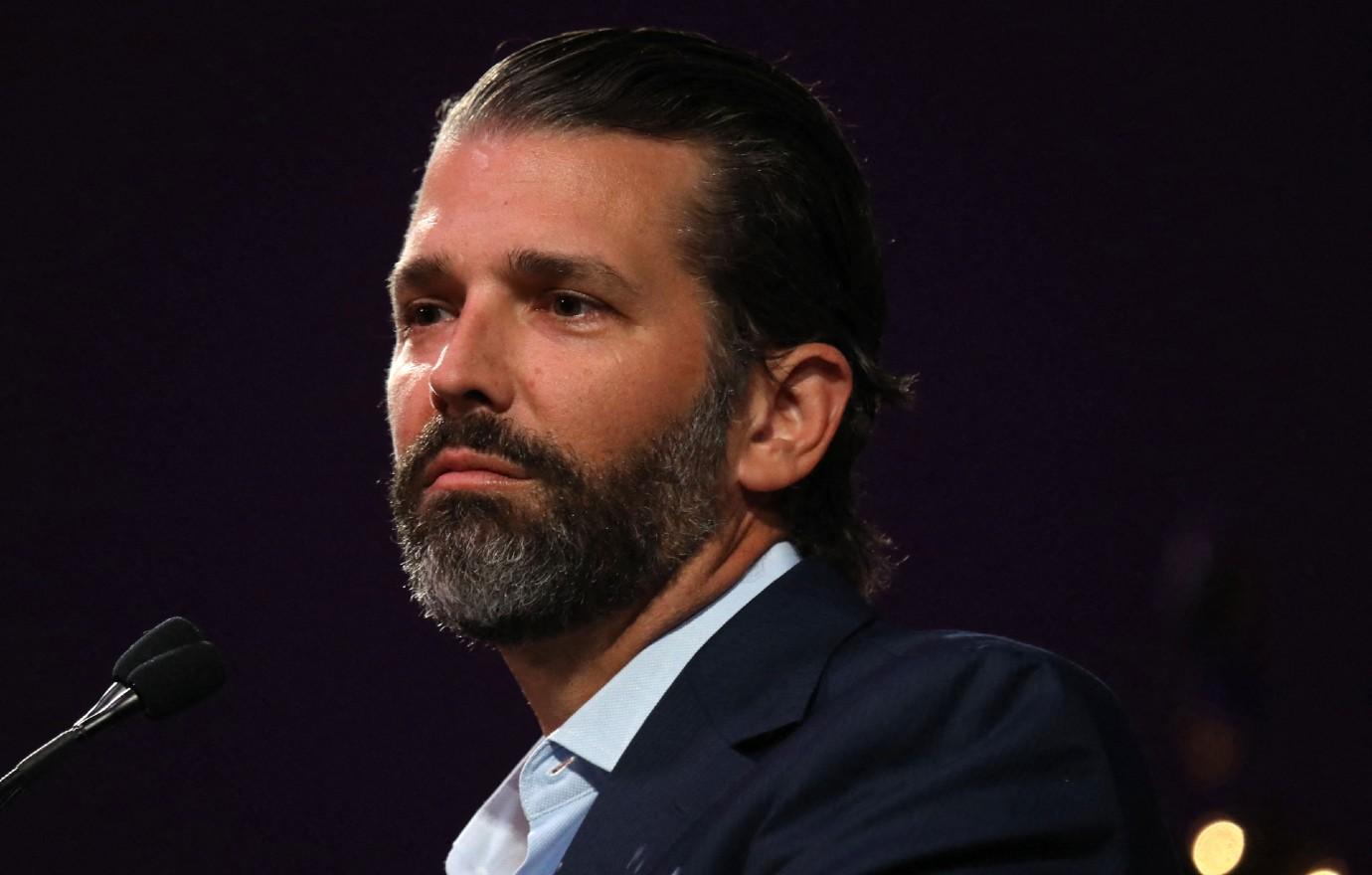 "You know, Pete has no business in that position," the 45-year-old told Newsmax's Carl Higbie. "But, you know, he's the guy who had no business running for president but they let him do that cause he's gay and they check off a box and then he didn't win, so [they said] 'he's the gay guy, so we gotta give him something, let's make him transportation secretary.' His failure after failure after failure is truly affecting the American people."
"Plus the time he spent chest-feeding while we were in the midst of a supply chain crisis," Junior added, referring to Buttigieg taking paternity leave in 2021.
Article continues below advertisement
Of course, users couldn't believe how harsh Trump Jr.'s remarks were.
One person wrote, "Don Jr is a horrible human and a total oxygen thief," while another said, "Jr. calls Sec. Pete unqualified for his job! His old man wasn't qualified to live in Whitehouse, & wasn't qualified to be commander in chief of our military! His old man committed TREASON against the country he swore an oath to protect! Sis &hubby were unqualified to be advisers."
A third person said, "Pete is more of a man than Don Jr will ever be," while another added, "Hateful hateful man."
As OK! previously reported, Trump Jr. and his father, Donald Trump, visited the Midwest, where he spoke to the residents about what they've been going through.
"What actually leadership looks like. Joes not worried about it and mayor Pete [Buttigieg] our issues trip us transportation sect is taking some personal time it seems as he still hasn't bothered to get there 19 days later," the 45-year-old captioned several photos of his father talking to others after making a speech.
Article continues below advertisement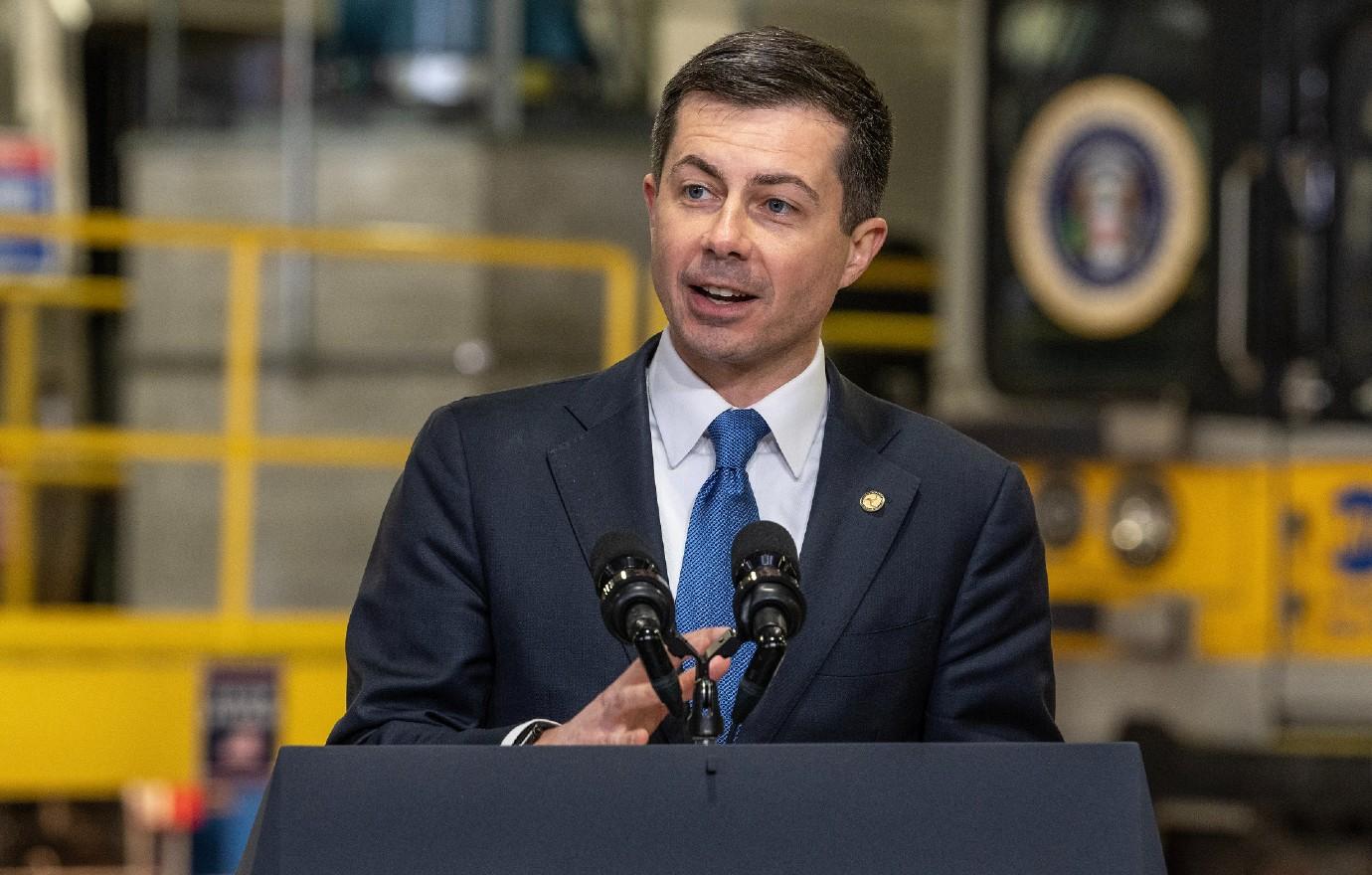 Never miss a story — sign up for the OK! newsletter to stay up-to-date on the best of what OK! has to offer. It's gossip too good to wait for!
Article continues below advertisement
While on the private jet, Trump Jr. made it clear that he is not happy with the Biden administration.
"Since our 'leaders' refuse to lead someone has to step up and fill that void. Just boarded Trump force one with DJT to head to East Palestine, Ohio. Seems we're finally forcing our government bureaucrats into action. Maybe they'll worry about the American people for once rather than giving away your taxpayer dollars ($130,000,000,000.00 worth) to corrupt officials in Ukraine to get us into yet another never ending war," he captioned a video clip.