NEWS
'This Woman Is a Disgrace!': Donald Trump Launches New Attack Against Rape Accuser E. Jean Carroll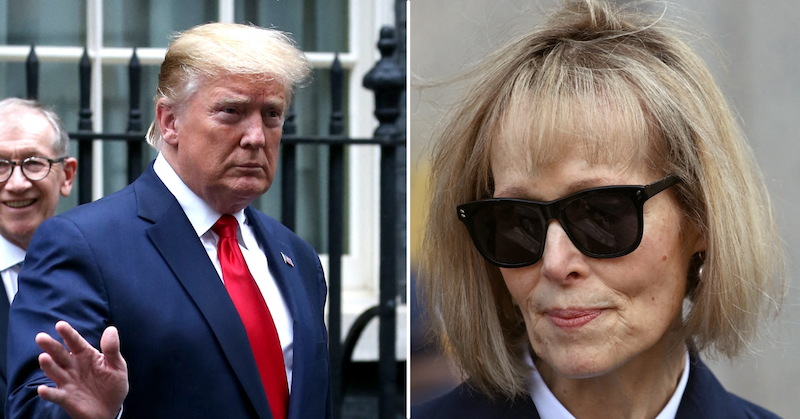 Donald Trump is maintaining his innocence after he's been accused of raping a woman, writer E. Jean Carroll, in the '90s.
"I have to go back for a woman that made a false accusation about me and I have a judge who's extremely hostile," he told reporters while playing golf in Ireland. "I'm going to go back, and I'm going to confront this woman. This woman is a disgrace and it shouldn't be allowed to happen in our country."
Article continues below advertisement
The 76-year-old has been adamant the incident never happened, and she invented this story to sell a memoir. "I have no idea who she is; it's ridiculous. She made a claim, she wrote a book, she made a claim," he added.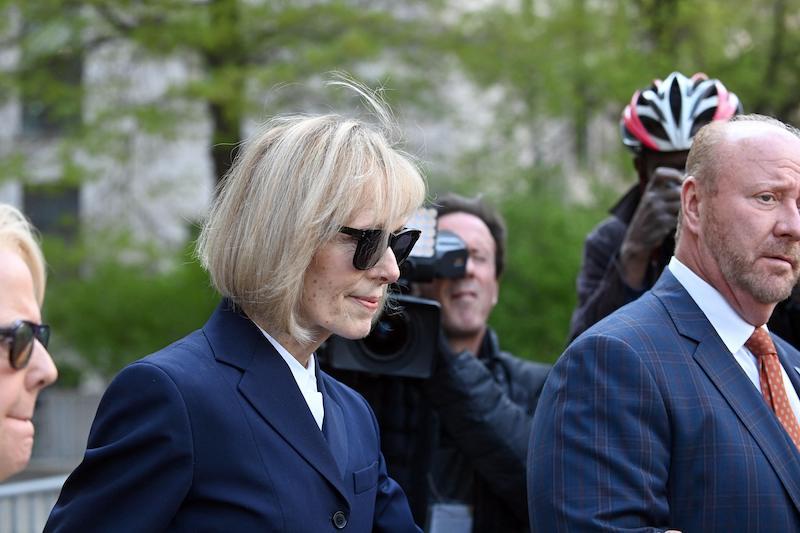 Article continues below advertisement
As OK! previously reported, the former president, who was arrested and arraigned in April for allegedly paying Stormy Daniels $130,000 to keep quiet about their alleged prior tryst, allegedly attacked Carroll in a Bergdorf Goodman department store dressing room back in the day. Carroll is also suing Trump for defamation after he accused her of lying to the public.
Trump stated that the case is an attempt to get him to not run for office again in 2024. "This is a political attack. This is the only way they think they can win the election because they're losing," he fumed.
Despite his legal woes, Trump is confident he will take back the White House. "I could win it three times," he said before mocking President Joe Biden. "You think Biden can do that? I don't think so. Biden doesn't hit a 280 right down the middle, does he? Biden can't hit an 80 down the middle."
Article continues below advertisement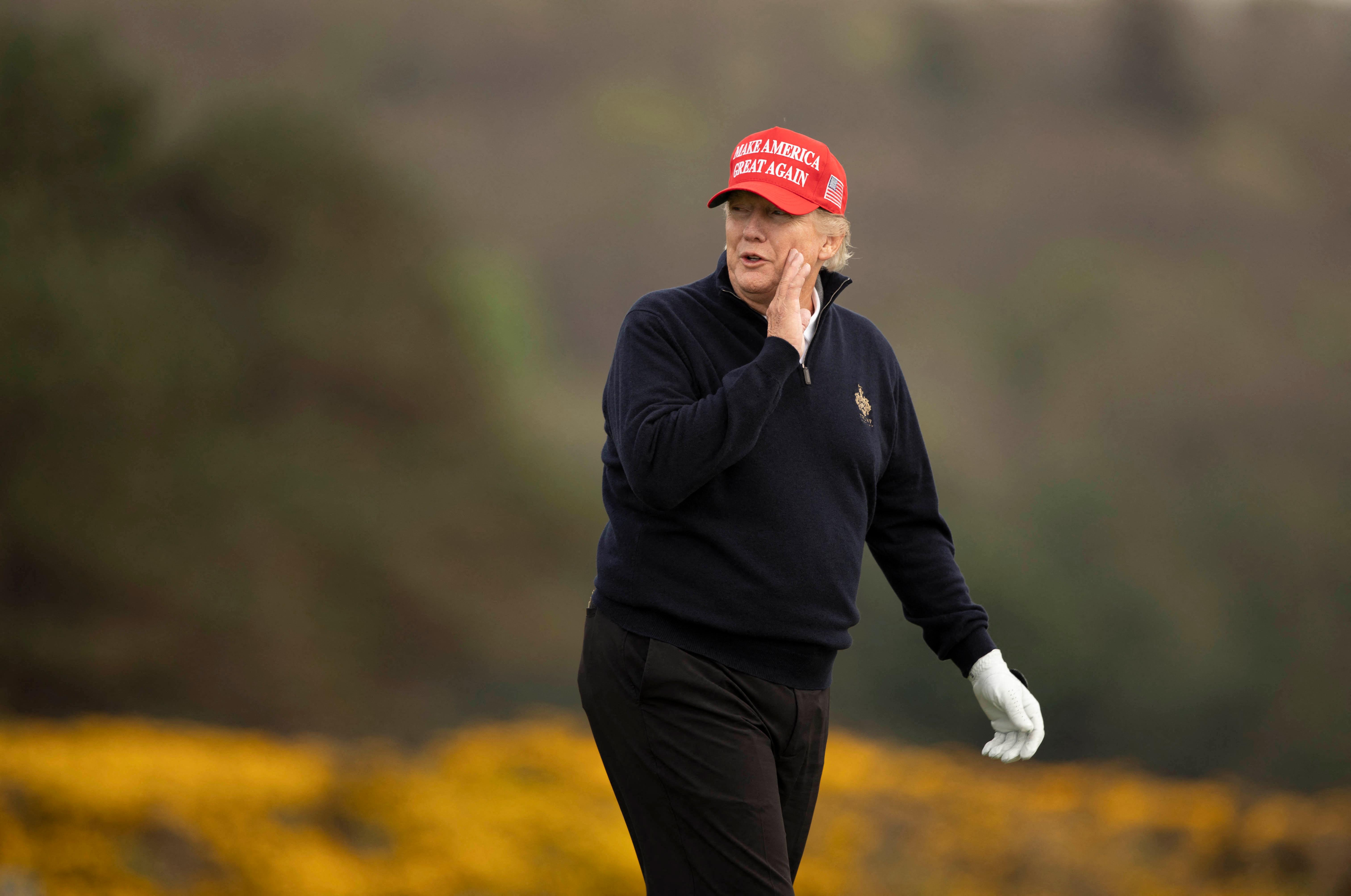 Never miss a story — sign up for the OK! newsletter to stay up-to-date on the best of what OK! has to offer. It's gossip too good to wait for!
Article continues below advertisement
On May 3, a third woman testified against Trump in Carroll's sexual battery and defamation trial against the former president.
Natasha Stoynoff, who previously worked for an entertainment news outlet, told the court Trump pinned her against a wall and kissed her without her consent while she was working.
Article continues below advertisement
Stoynoff was on assignment at Trump's Mar-a-Lago home to interview him and wife Melania Trump, but things took a turn for the worse when he showed her a different room in the lavish mansion.
"I followed him and we went in through these back doors and down the hall and turned right into a room," Stoynoff shared. "I'm looking around, I'm thinking, 'Wow, really nice room,' wondering what he wants to show me, and I hear the door shut behind me."
"By the time I turn around, he has my hands on my shoulders and he pushes me against the wall and he starts kissing me," she continued, adding that she attempted to "shove him" away from her two times, but he was "against me, holding my shoulder back."