NEWS
'I'm Not Afraid': Joe Biden Says Inauguration Day Will Be Business As Usual, Despite D.C. Security Concerns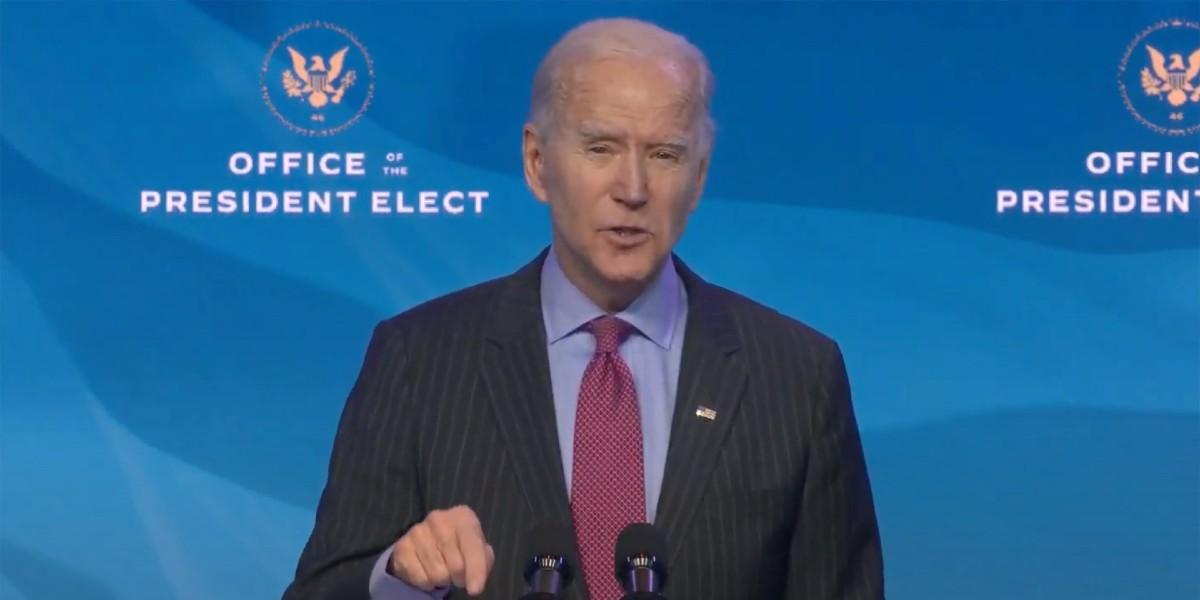 In spite of last week's unprecedented incident, in which rioters managed to breach security and enter the U.S. Capitol building, President-elect Joe Biden says he isn't worried about Inauguration Day, set to take place on January 20.
Biden stated that he's planning on business as usual when he and Vice President-elect Kamala Harris take their oaths on the west front of the Capitol building next Wednesday, "I'm not afraid of taking the oath outside," he told reporters.
Article continues below advertisement
"I think it's critically important that there be a real serious focus on holding those folks who engaged in sedition and threatened people's lives, defaced public property, caused great damage, that they be held accountable," Biden said.
The riot last week left five people dead, including one Capitol police officer, and has many concerned that Biden's inauguration is a target for further rebellion.
Article continues below advertisement
Regardless, the Pentagon is well prepared for the event, having authorized up to 15,000 National Guard troops for the inauguration, according to the chief of the National Guard Bureau.
Sitting Vice President Mike Pence is reportedly planning to attend the inauguration.
In the meantime, House Democrats are prepping to vote this week to impeach Trump specifically for his role in last week's riots. They brought out their impeachment resolution Monday, charging Trump with "incitement of insurrection."