Drew Barrymore On Woody Allen: I Was 'Gaslit' — Watch The Candid Interview With Dylan Farrow 
Actress Drew Barrymore has opened up about working with Woody Allen in an emotional interview with Allen's adopted daughter and accuser, Dylan Farrow.
Article continues below advertisement
Article continues below advertisement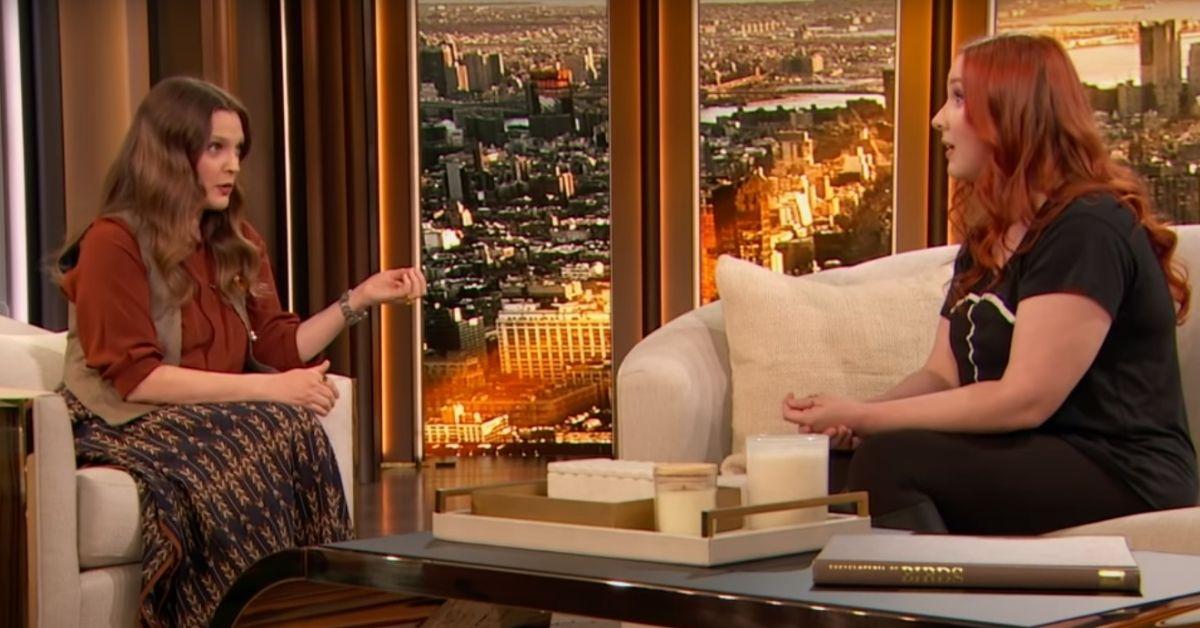 Article continues below advertisement
She continued, "And then I had children, and it changed me, because I realized that I was one of the people who was basically gaslit into not looking at a narrative beyond what I was being told. And I see what's happening in the industry now, and that is because of you making that brave choice."
"Hearing what you just said, I'm trying not to cry right now," Farrow admitted. "It is just so meaningful because it's easy for me to say, 'Of course you shouldn't work with him. He's a jerk. He's a monster.' But I find it incredibly brave and incredibly generous that you would say to me that my story and what I went through was important enough to you to reconsider that."
Article continues below advertisement
The allegations of child sex abuse were initially made against Allen in 1992, when Mia Farrow split from the director. Allen was not charged; in the documentary, Connecticut prosecutor Frank Maco said there was a probable cause for a criminal case but did not want to put Farrow, who was a child at the time, on the witness stand and re-traumatize her.
MORE ON:
The Drew Barrymore Show
Article continues below advertisement
Farrow told Vanity Fair in 2013 that she first told her mother that Allen allegedly kissed her in August 1992. Farrow also alleged that Allen molested her when she was seven and said it was their "secret."
Farrow's family appeared on Farrow v. Allen but did not create the documentary. "When my mom agreed to be interviewed, I was really, really shocked. And when Ronan agreed, I was even more shocked. And then Fletcher agreed, and I was ... picking my jaw up off the floor," she told Barrymore.
Article continues below advertisement
Farrow was surprised when her family decided to participate, as many of them "wouldn't talk about [the alleged abuse] to each other" in private, so the idea of them addressing it in public was "absolutely incomprehensible."
Article continues below advertisement
"I watched the entire thing as though I was watching someone else," Farrow said. "Just a little girl who looked kind of like me, who sounded kind of like me. And I just completely dissociated from it. ... And a week went by ... and it just hit me. Everything from the tape punched me right in the face."
Allen has denied the allegations against him. After the documentary aired, a spokesperson for Allen and his wife, Soon-Ye Previn, who was adopted by Farrow and André Previn before Allen married her in 1997, said it was a "hatchet job riddled with falsehoods" and said the "documentarians had no interest in the truth."