NEWS
Woody Allen Again Denies Allegations Made By Dylan Farrow, But Believes She 'Thinks' Them To Be True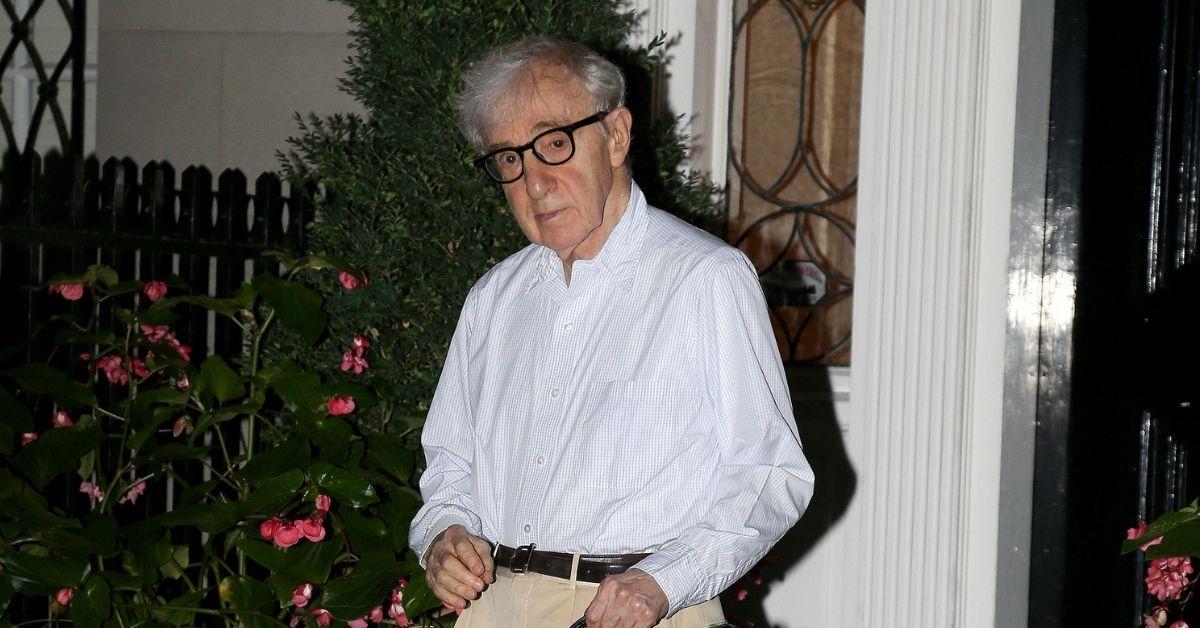 Director Woody Allen has addressed some of the sexual assault allegations made against him by his estranged daughter Dylan Farrow.
Article continues below advertisement
In a newly-released CBS Sunday Morning interview, which began streaming on Sunday, March 28, on Paramount+ — but was filmed in July 2020, prior to the release of HBO's Allen v. Farrow — Allen maintained he did not abuse Dylan. "Nothing that I ever did with Dylan in my life could be misconstrued as that," he said.
Article continues below advertisement
The allegations were initially made in 1992, when Mia Farrow split from the director. There was said to be cause for a criminal case at the time, but there were worries about traumatizing Dylan by putting her on the witness stand.
While Allen has continuously denied the claims made against him throughout the years, he said that he thinks Dylan is coming from a place of truth. "I believe she thinks it. She was a good kid. I do not believe that she's making it up. I don't believe she's lying. I believe she believes that," he said. Allen previously claimed that he believes Farrow coached their daughter to make the allegations, which both denied.
Article continues below advertisement
"Why would a guy who's 57 years old? I never was accused of anything in my life, I'm suddenly going to drive up in the middle of a contentious custody fight at Mia's country home [with] a 7-year-old girl. It just — on the surface, I didn't think it required any investigation, even," the 85-year-old told Lee Cowan.
"It's so preposterous, and yet the smear has remained. And they still prefer to cling to if not the notion that I molested Dylan, the possibility that I molested her," Allen added.
Article continues below advertisement
In the documentary, which was released after Allen's latest interview, Dylan recalled the "intense" and "grueling" evaluations she underwent after she made the accusations. She said she was interviewed nine times in three months, which made her feel like she "was lying" after having to defend her experience. "If I change a word here, they say I'm being inconsistent, if I'm using the same exact words I used every other time, I was coached," Dylan said.
Article continues below advertisement
"I remember my mom told me and [brother] Ronan [Farrow], 'Daddy took naked pictures of Soon-Ye [Previn].' And that was sort of the first instance where I thought, 'Oh… it's not just me,'" Dylan recounted.
"l remember him taking me out of the room away from [Mia] a lot, even when I wanted to stay, and very slowly instilling the idea in my head that she was more [her brother Ronan's] parent, and he was more my parent," she shared. "Like I was daddy's girl."
Article continues below advertisement
In a statement, according to Variety, CBS News explained: "Lee Cowan sat down with Woody Allen in July 2020 following the release of his memoir for what would be Allen's first significant television interview in nearly three decades. The interview, which occurred last summer during an active news cycle, is being presented now given the renewed interest in the controversy surrounding the filmmaker. The exclusive for Paramount Plus offers the ability to explore Allen, his career, and the allegations in context and with the depth that this story demands."
Following the airing of Allen v. Farrow, a spokesperson for Allen and his wife, Soon-Ye Previn, who was adopted by Farrow and André Previn before Allen married her in 1997, said, "These documentarians had no interest in the truth." They called the Allen v. Farrow a "hatchet job riddled with falsehoods."