NEWS
Inside Dustin Diamond's Troubled Past: Stage 4 Cancer Is Just The Latest Battle The Sitcom Star Faces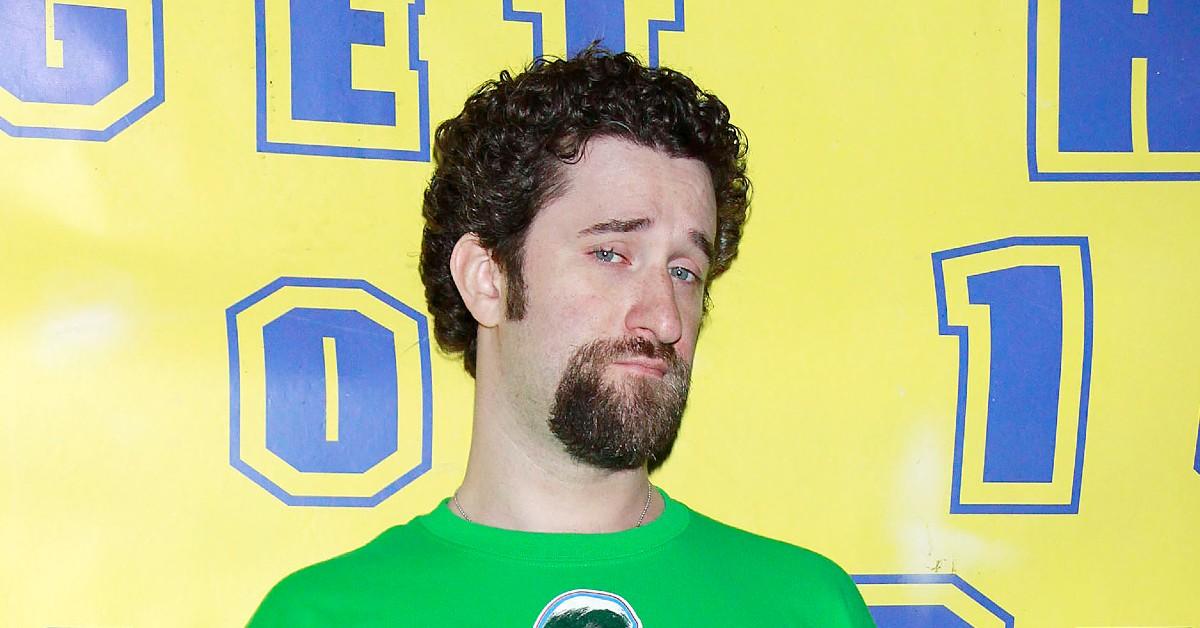 Even though Dustin Diamond became famous for his role as Samuel "Screech" Powers in Saved by the Bell, things haven't always been easy for the child star.
After the NBC series ended in 1993, there were several spin-offs and movies, in which Diamond starred in. Saved by the Bell: The New Class ran from 1994-2000, in which Diamond reprised his role.
Article continues below advertisement
It was apparent to fans that Diamond had become a typecast actor who would only get booked to play a certain type of character, and it wasn't long after the success of Saved by the Bell when the California native started being overlooked by casting directors.
Article continues below advertisement
Things seemed to be going better for Diamond when he used his notoriety and fame to land lucrative deals that would see him appear on reality shows, including The Weakest Link, Celebrity Boxing 2, Hollywood Squares and Celebrity Big Brother U.K.
He also reportedly earned a whopping $120,000 for Celebrity Fit Club back in 2005.
Article continues below advertisement
Putting out a sex tape worked for Paris Hilton, but it certainly didn't work for the 13th Grade star, who later told Oprah Winfrey on her Where Are They Now? show that the person in the raunchy video wasn't him; he claimed it was a "stunt double."
After many failed attempts to revive his career, from reality TV to starring in low-budget flicks, Diamond eventually started making more headlines for his crimes than his acting career.
In December 2014, after allegedly pulling a switchblade knife on a man during a bar altercation in Wisconsin, Diamond was arrested for possession of a "concealed weapon" and disorderly conduct, according to ABC.
Article continues below advertisement
10 THINGS YOU NEVER KNEW ABOUT 'SAVED BY THE BELL'
He was convicted of the two misdemeanors in May 2015. The following month, Diamond was sentenced to four months behind bars, and while he was released on parole after successfully completing his stint, he was later sent back to the slammer for violating his parole terms.
In January, Diamond was diagnosed with stage four small-cell carcinoma cancer after being rushed to the hospital. He started chemotherapy almost immediately after the announcement was made, with a rep telling Metro, "Dustin has completed his first round of Chemo and his next round is being scheduled. He will also begin his physical therapy soon."