NEWS
Elizabeth Hurley Shuts Down Family Reality Show Rumors — By Posing Completely Nude On Instagram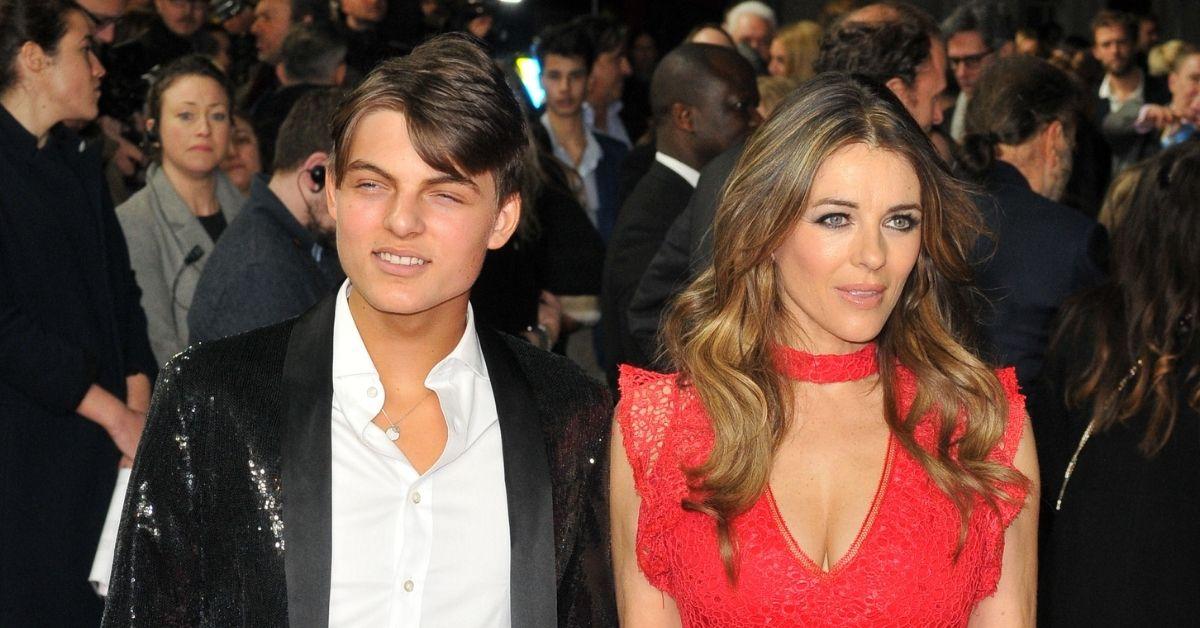 Elizabeth Hurley knows how to get your attention. The model set the record straight about rumors that she and her son, Damian, would be getting their own reality show — by posing completely nude on Instagram.
Article continues below advertisement
"Abzuuuurd stories in our illustrious press today. Hear it from the horse's mouth, my son @damianhurley1 and I are most definitely NOT planning to shoot a 'Waltons- style reality TV show' at home. I mean!! Whoever the 'friend' (or bored journalist) is, who's leaking these fictional tidbits, you are ridiculous," the 55-year-old captioned a snap of her crouched in the hay in her birthday suit.
Article continues below advertisement
Elizabeth carefully covered her bare chest with her arm and knees in the seductive shot as she smiled for the camera.
Article continues below advertisement
"Don't they say that there's no such thing as 'bad press.' Anyway, that's a beauty of a pic," another gushed, while a third joked: "WOW!!! Talking about a Smoking Hot pic this one's a barn burner!!!!"
Article continues below advertisement
The steamy shot comes after a source told The Sun that she and her 18-year-old son were set to air their laundry on reality TV. "Liz has a huge and loyal social media following and she knows they'd love to see more of her home life. She's also looking forward to taking part in a project with Damian. It would be great fun," a source told the outlet.
Article continues below advertisement
"Although Liz is very glam, she's also determined to show people how hardy she is. She's great at DIY and she loves gardening. It will be an eye-opening gander," they added before Elizabeth quashed the rumors.
"We feel like the family in the '70s TV show The Waltons," the model previously told HELLO! about life in quarantine amid the coronavirus pandemic. "There are nine of us. I have my whole family here, including my mother, an aunt and a friend who has severe respiratory problems. I am completely paranoid that I won't be able to keep them safe, and I haven't let anyone leave the house apart from me. I just nip out to local food stores and wear a mask and gloves. I'm terrified of bringing the virus back to my vulnerable guests."