COUPLES
'It's Good To be Loved': Ellen DeGeneres Celebrates 14th Wedding Anniversary With Wife Portia De Rossi After Ex Anne Heche's Death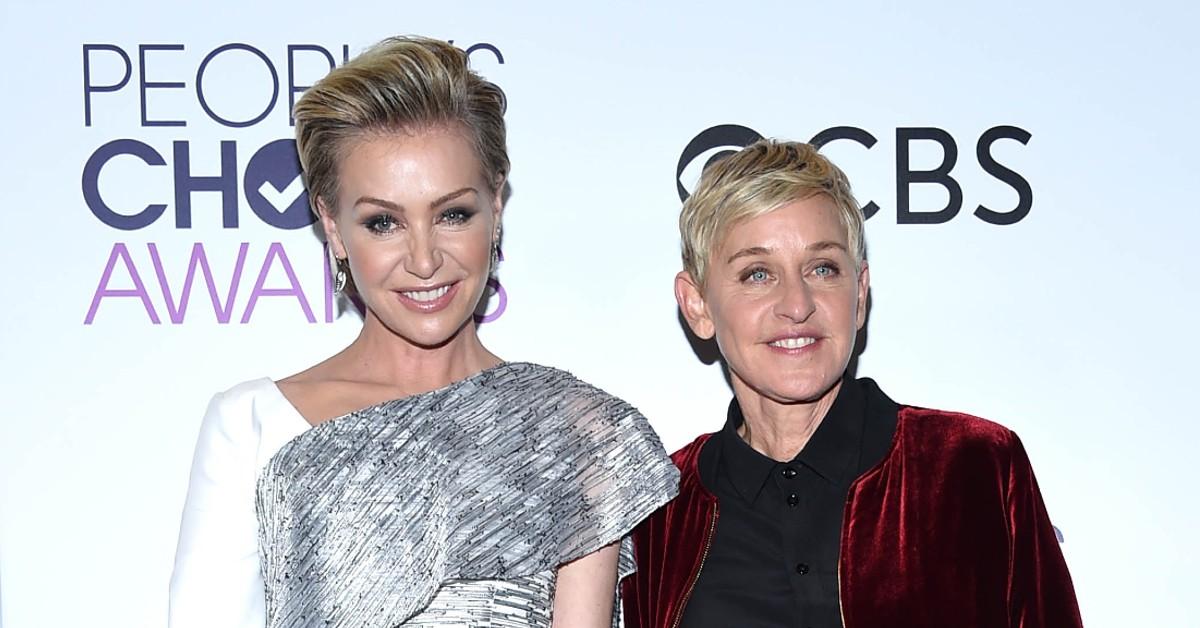 Despite mourning over the loss of an ex, Ellen DeGeneres is feeling the love on her 14th wedding anniversary to wife Portia de Rossi.
The Ellen DeGeneres Show alum marked the monumental day with a sweet Instagram post on Tuesday, August 16, where she lovingly wrote: "'It's good to be loved. It's profound to be understood,' I love you, @portiaderossi. Happy 14!" alongside a montage of videos of the two throughout the years.
Article continues below advertisement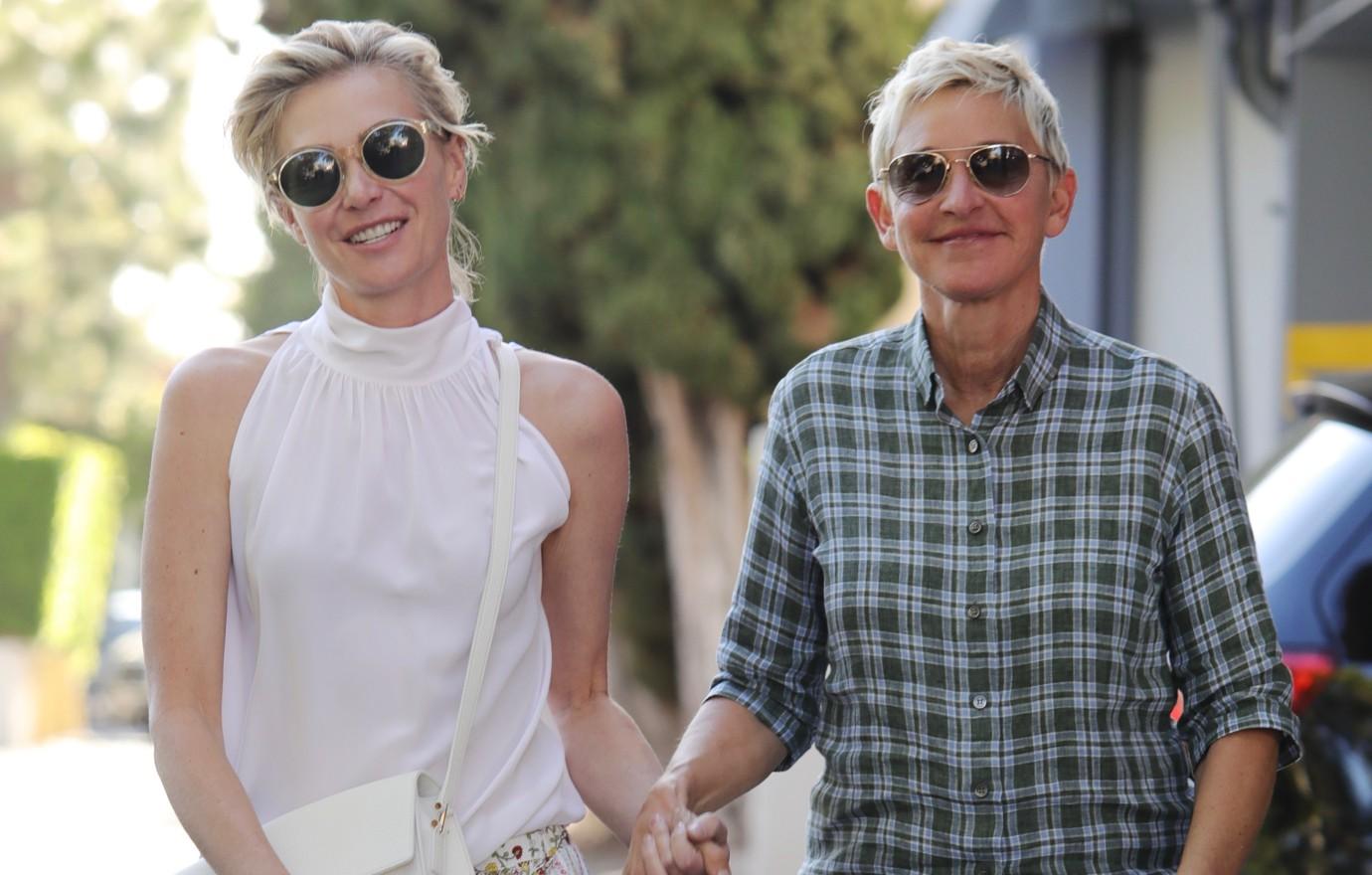 Article continues below advertisement
The Hollywood couple tied the knot in 2008 after first meeting in 2000, five years before they began dating. After saying "I Do" in Los Angeles, news they shared immediately after California's Supreme Court struck down a law which banned same-sex marriage, as OK! reported, the Finding Dory star gushed at the time, "I'm the luckiest girl in the world. She's now officially off the market. No one else gets her."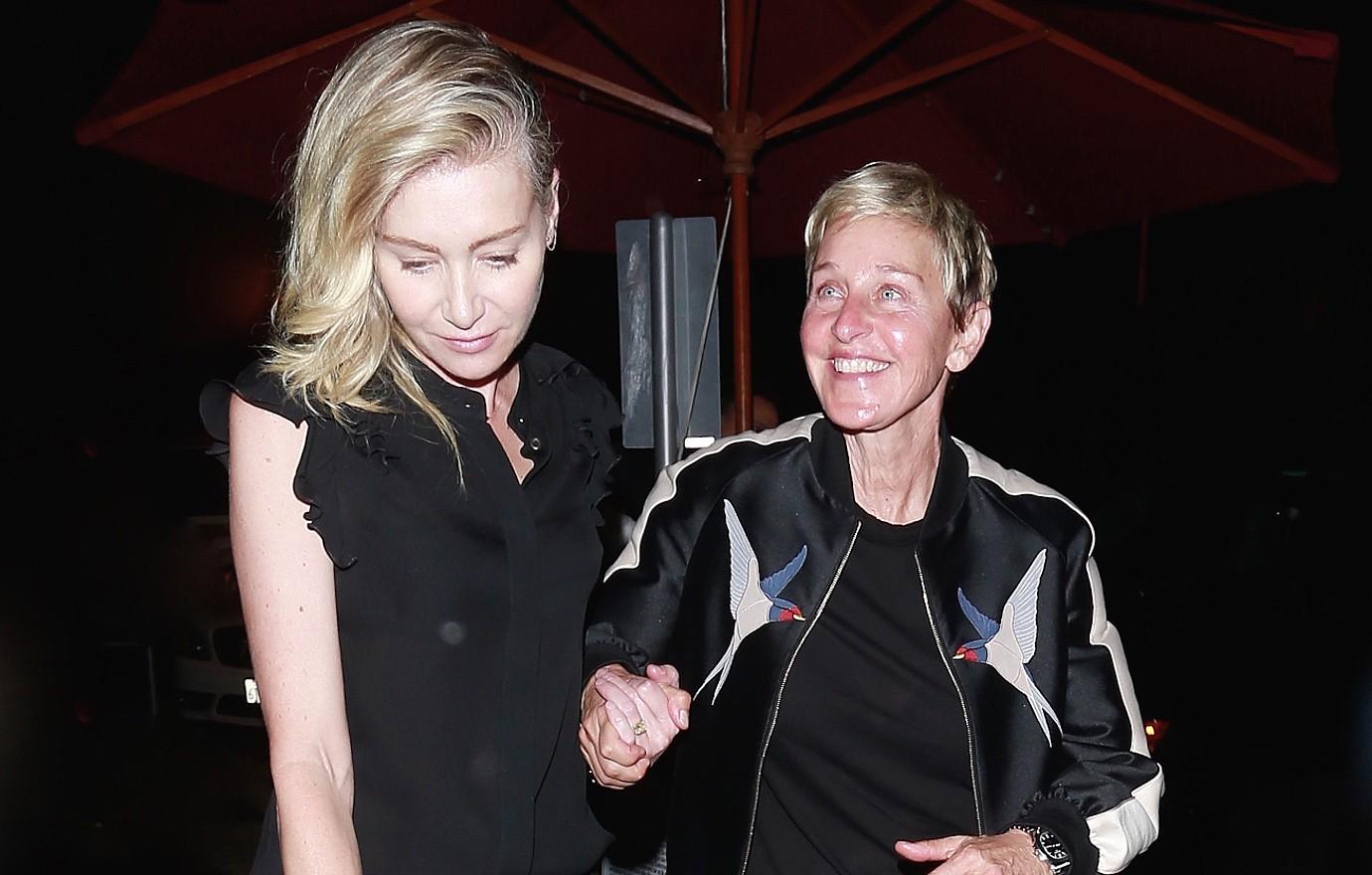 Article continues below advertisement
Aside from relishing in her happy relationship, DeGeneres is likely still grappling with the passing of her late ex, Anne Heche, who was taken off life support Sunday, August 14, following a fiery car crash that left her in a coma.
ROUGH LANDING: ELLEN DEGENERES HAD TROUBLE GETTING A-LIST GUESTS AFTER MEAN STREAK WAS REVEALED
OK! reported DeGeneres reacted to news of her ex's car crash days after she barreled her car into a two-story Los Angeles house on Friday, August 5, telling photographers: "I don't want anyone to be hurt," and that she "wouldn't know [how she's doing]," seemingly making it clear that they are no longer close following their three-year relationship that came to an end in 2000.
DeGeneres was not invited to Heche's funeral, confirmed a source, who pointed out: "It's just close family and friends. It will be small and private."