Erika Jayne Accuses Garcelle Beauvais Of 'Betraying My Friendship' In Tense Moment On 'Real Housewives of Beverly Hills'
Article continues below advertisement
On the Wednesday, August 4, episode, Garcelle Beauvais asked the 50-year-old if Jayne filed for divorce because she knew about the various lawsuits her estranged husband was involved in while on a walk with their costar Crystal Kung Minkoff.
Jayne denied that she knew, and said the split was "a long time coming" as Girardi's personality changed following a head injury three years ago. In the episode, the Pretty Mess author said she believes her estranged husband's ailing health is the reason for his actions: "Part of true brain trauma is making decisions that you wouldn't normally make."
Article continues below advertisement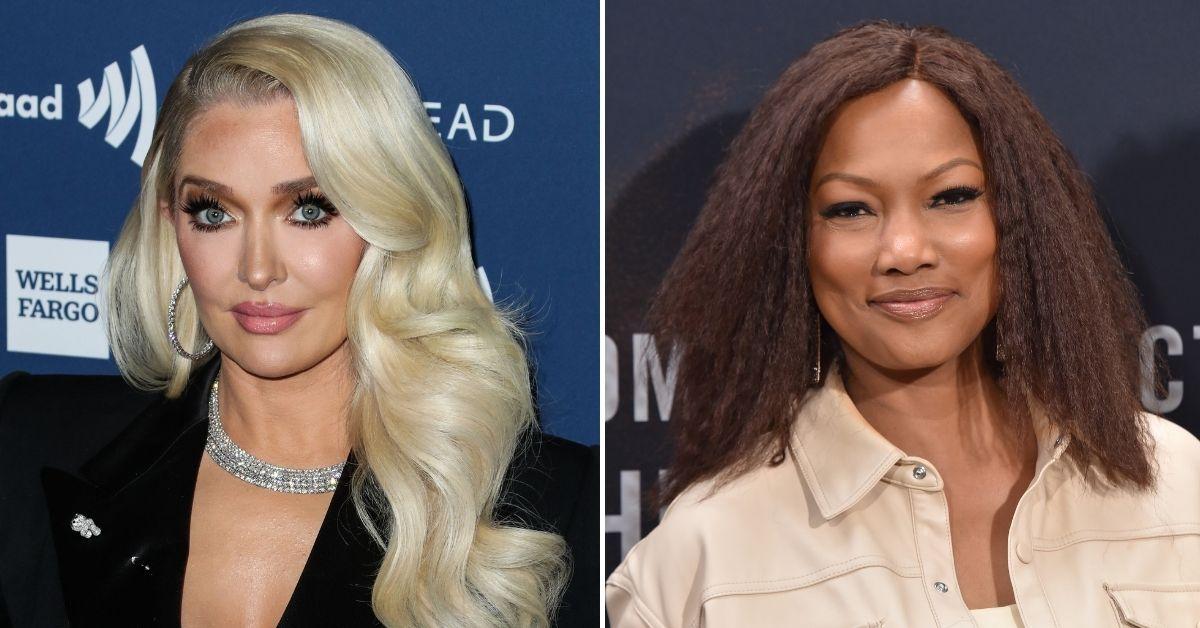 Article continues below advertisement
"I just wish that all of this pain that he's in would stop for him. Turn in the bar card, let's work it out," Jayne said. "I have not talked to him and I cannot talk to him. He calls me every day. That's another hard part of it. I had to ask my attorney to call his attorney to say, 'Please stop calling Erika.'"
"You know, it's just horrible. [He says], 'I love you.' 'I miss you.' 'Come home.' 'Are you sure?' I'm like, 'Stop. You got to stop. You have to stop, honey," the TV personality continued. "'You need help, and I can't give it.'"
Article continues below advertisement
They trio went back to Kyle Richards' La Quinta vacation home, when Jayne mentioned that she might have to go home early to "deal with some s**t."
"Erika shared, if you don't mind me sharing, that Tom calls her," Beauvais told the group. Jayne shot back, "Well, I do mind you saying that because I feel like you're betraying my friendship right now. But please, have your moment."
Article continues below advertisement
Tensions rose quickly after. "So, let me tell the f*****g story," Jayne said, explaining that the 82-year-old calls her often, but she won't take the calls.
Article continues below advertisement
Jayne looked at Beauvais, and said the 54-year-old "got it out of me once, and now you want to do it again," to which Beauvais said that was "not my intention."
"[It was] something that I haven't said and sometimes, not everything is up for discussion," Jayne cried. "Just because someone tells me something about one of you, does not mean I'm bringing it up. I've been very open and very honest, so I think that was dirty."
Article continues below advertisement
"Erika, I get you're going through a lot. I totally understand," Beauvais said. When Jayne said she "didn't have to do it twice," Beauvais responded with "Okay, I'll own it."
In a confessional, the NYPD Blue alum admitted that she was confused by Jayne's reaction since she had been such an open book.
Article continues below advertisement
When Jayne left the room, Minkoff explained that when Beauvais was not present, Jayne had asked that they didn't tell others about the phone calls. "She shared it with us but you had already got in the car when she said, 'I don't want to talk about it,'" she explained. "So you didn't hear that."