TRUE CRIME
Florida Children's Author Jennifer Wolfthal & Husband Joseph Charged With Starving & Torturing Their Kids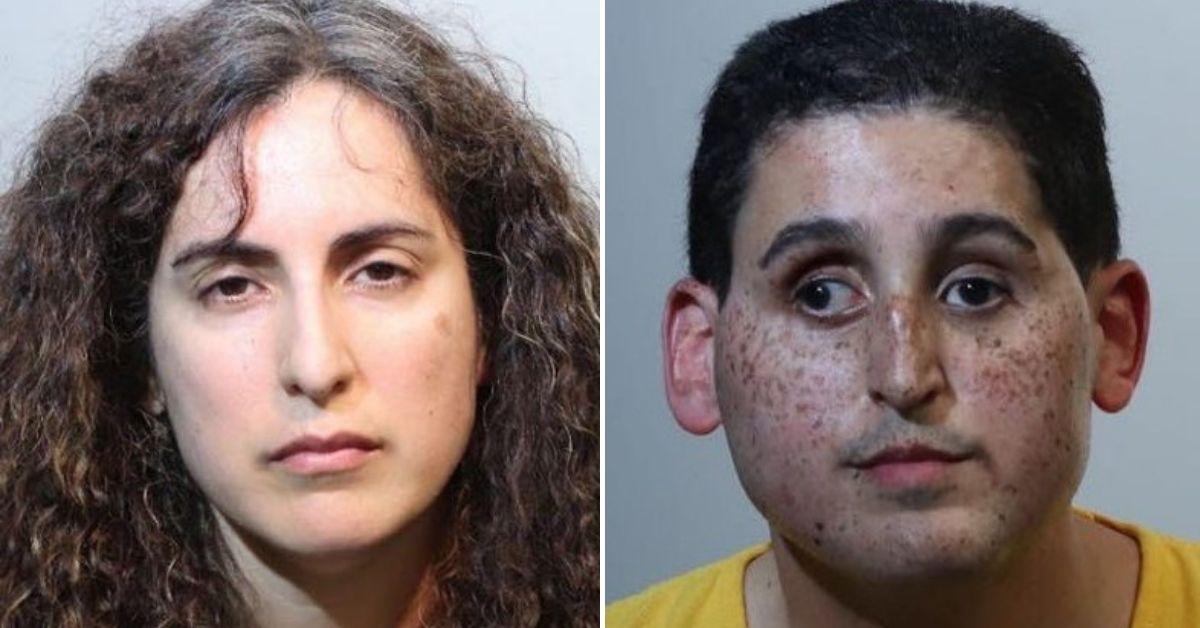 A Real Friend author Jennifer Wolfthal was arrested this week on three new charges of false imprisonment of a child under 13 after one of her children was brought to the hospital with injuries and ailments that authorities alleged were not accidental.
Article continues below advertisement
The little girl was found to be suffering from pneumonia, liver failure, a staph infection after her father, Joseph, took her to the hospital. Authorities claim that she was malnourished, had a skin infection, open wounds and bruises.
After their 8-year-old was hospitalized, authorities conducted a wellness check on their other two children who also "presented symptoms of nourishment, bruises and lack of care," according to a report obtained by the Orlando Sentinel. The children were treated for malnutrition, open wounds and skin infections.
Jennifer was arrested on charges of child neglect and great bodily harm and domestic violence battery after Joseph arrived at the hospital.
Article continues below advertisement
Joseph is said to have claimed that his daughter was injured by brushing her teeth "too hard," which caused her mouth to bleed. His wife allegedly told him that their daughter fell three times, but his account did not add up due to the girl's injuries, investigators determined.
Article continues below advertisement
The children were placed into foster care once they were released from the hospital. It emerged in interviews with them afterwards that Joseph had also taken part in the abuse and did not help or intervene.
The girl who was hospitalized was not well enough to be interviewed.
The couple "would take turns disciplining them," the report claimed, as one of their two other children said they would "spank her in the same spot to the point of drawing blood."
Article continues below advertisement
The children told authorities that they were punished most nights and "left to sleep in that condition overnight." They also allegedly had cold water poured over them, and their bedding "consisted only of a plastic mattress cover and pillow."
Article continues below advertisement
"Joseph [Wolfthal] would stand there and watch this take place but would not help her," the report read, and the girl in question said that her requests for bandages or treatment for cuts were ignored.
Article continues below advertisement
The children also had to "write apology statements several hundred times," and one of the children said that she often "spent the entire day writing sentences at her desk in her room."
According to the report, upon searching the house authorities found "numerous notebook pages from garage trash containing written 'punishments.'"
Article continues below advertisement
Jennifer's book has been pulled from Amazon, and she is no longer listed as an author with Clavis Publishing.
"We were made aware of horrific news regarding one-time, Clavis' author Jennifer Wolfthal's arrest and strongly condemn child abuse, abandonment and neglect, today and always," the publisher said in a statement. "We will do what's within our power to cease commercialization of her book further."
Jennifer is being held without bail in the Seminole County Jail, while Joseph reportedly posted his $45,000 on Tuesday, January 26, and declined to comment on the arrest and allegations against him, the Orlando Sentinel reported.
The couple has since filed for divorce, WFTV reported, and Joseph is seeking sole custody of all three of their adopted kids.