TRUE CRIME
Alexis Sharkey's Mother Reportedly Fought Husband Of Murdered Influencer Over Access To Her Dead Body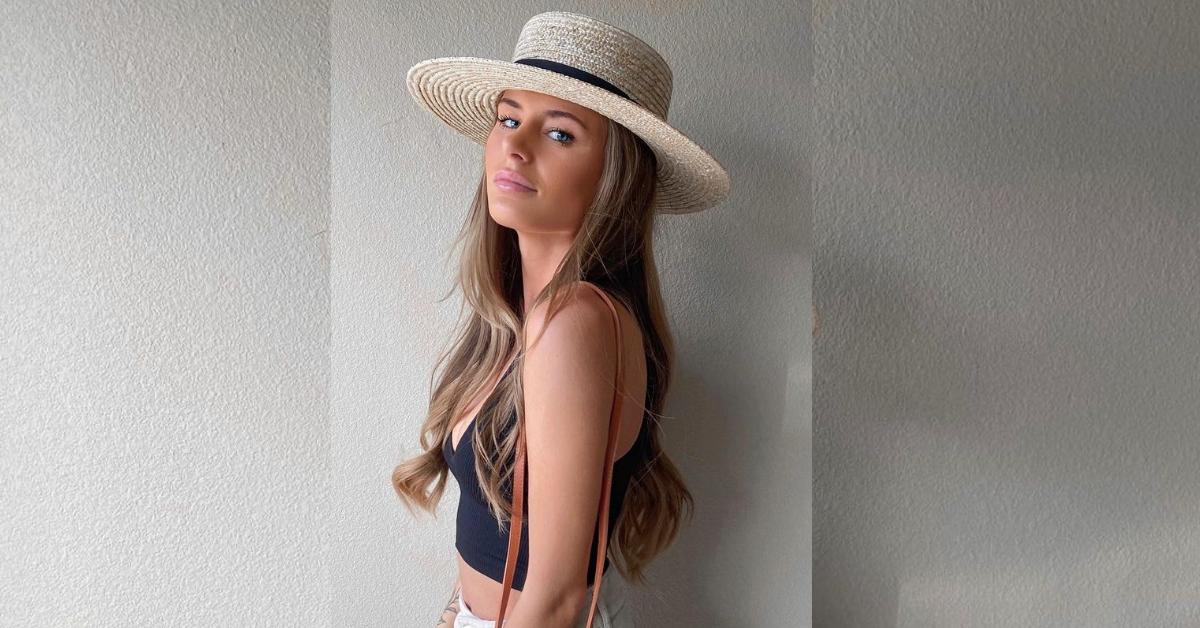 Article continues below advertisement
Tom was listed as his wife's next-of-kin, but reports said that he made no effort to claim the body or make any arrangements in regards to a funeral.
Robinault told local news stations KRIV and KTHX that Tom initially seemed cooperative about having Alexis' body transported from Texas to her native Pennsylvania, but then stopped communicating with her. The devastated mother allegedly couldn't plan a funeral for two weeks.
It wasn't until the coroner's office intervened to help Robinault gain custody of Alexis' body that she could start the healing process and plan burial arrangements. The medical examiner reportedly changed Alexis' next-of-kin from her husband to her mother.
"It just was a very strange … I'd almost call it a fight, to get her," Robinault said.
Article continues below advertisement
OK! previously reported the cause of death for Alexis was released by the Harris County Institute of Forensic Sciences on Tuesday, January 19, and confirmed that she was killed.
Alexis' naked body was found just days after Thanksgiving in the bushes on the side of a Texas road by a sanitation worker. John Richardson, an employee of the City of Houston Solid Waste, recalled that his coworker called him that morning and said he found something suspicious on the side of the road. "He said he thought he'd saw a body or a mannequin," Richardson said. "It plays back in my head. It's been playing back in my head every day.
Article continues below advertisement
"She was laying there deceased, no clothes on. I just got on the phone, and I called 911," he added. Alexis' body, although stripped naked, didn't show any signs of outward trauma or injuries. Still, medical examiners didn't rule out foul play at the time, and her family members were convinced that the influencer's death was no accident.
WOMAN KILLS HERSELF, FIVE CHILDREN OVER HUSBAND'S SCHEDULE: 'MY DEMONS WON OVER ME'
"I believe solely that she was murdered, because of the manner in which her body was left," Alexis' mother said. "It just drives deep into the soul that something very malicious happened here, and I want to get to the bottom of it."
Article continues below advertisement
Hours before her tragic death, Alexis spent Thanksgiving with her husband and had dinner at her friend's house. She was last heard from on Friday, November 27. Since her death, Tom said that he has been the recipient of "death threats" and insisted there were no problems in their marriage, despite reports Alexis was gearing up to file for divorce.
"She wasn't happy. She was stressed. I would cuddle her to try to make her strong. She was an amazing woman...she really was," he explained of Alexis, who had over 200,000 social media followers and enjoyed posting about hair care and beauty. "There's always other sides to everything. I was the one holding her, cuddling her, and building her back up."
"I don't need to set the record straight," he concluded. "I'll let it play out the way it is. I know what my life was with my wife."