COUPLES
Could Tayshia Adams & Fiancé Zac Clark Tie The Knot As Early As 'Next Month'?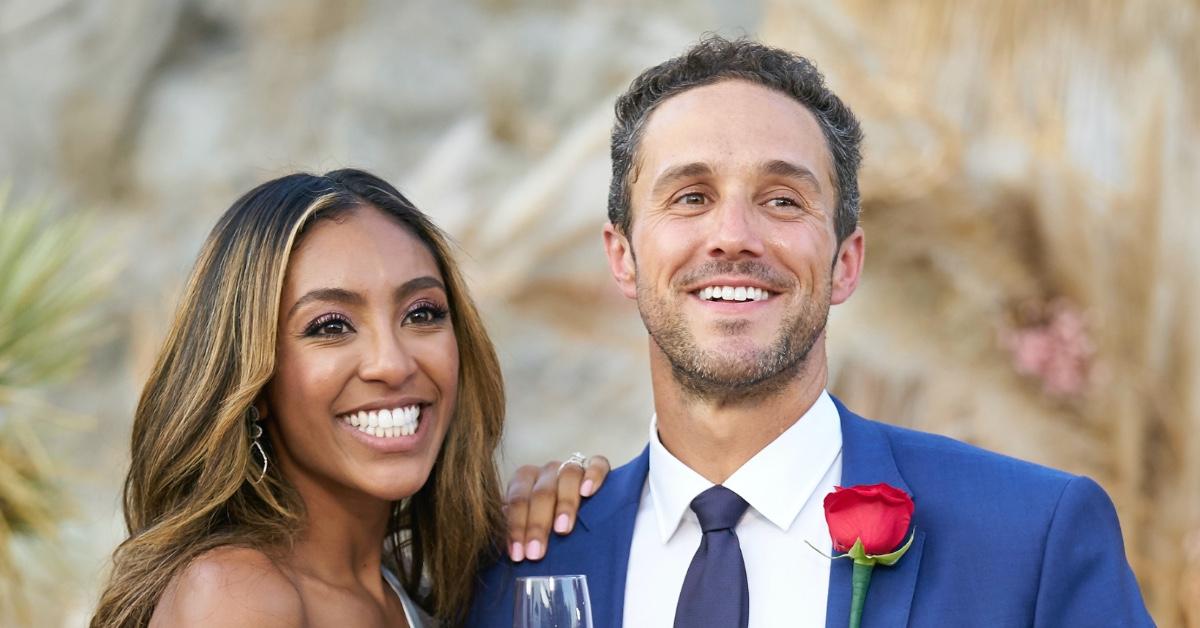 Do we hear wedding bells? Former Bachelorette Tayshia Adams and fiancé Zac Clark may not have a date for their wedding, but they are certainly eager to tie the knot... depending on the day.
The lovebirds — who got engaged on the December 22 episode of season 16's The Bachelorette — candidly opened up about their quick engagement and possible plans for the future, as they have officially been living in the Big Apple together for three months.
Article continues below advertisement
"At first, Zac was the person to be like, 'We could get married next week.' And I was like, 'Slow your roll.' I'd love to date a year," the brunette beauty told Marie Claire. "And now I'm like, 'You want to … maybe next month?' And he's like, 'Tayshia, slow your roll.'
"We're back and forth, but there's no timeline," she explained. "It's definitely going to happen. I just don't know when."
Article continues below advertisement
While acknowledging that their evolving romance and quick engagement was documented on national TV, Adams, 30, stated: "It's not a normal relationship.
"We're dating right now while being engaged," Adams — who still has her own place in California — said before sharing: "We do bicker and fight, but 99 percent of it is good."
The former Bachelorette went on to gush over her soon-to-be hubby, confessing, "I feel like I'm obsessed with him at this point, which is weird to say because I don't like to sound so cliché, but he's very much everything I need. I have an issue with trust. He's teaching me to get that back."
As for Clark, he needed to be with someone who believes in him, Adams explained.
Article continues below advertisement
"At one point, nobody trusted him as an addict," she confessed. "I took a chance on him. We're very complementary to one another." During Clark's recovery from surgery on a brain tumor, he started abusing pain medication and drinking heavily. Around that time, the 37-year-old got married, but she left him after he got busted for a DUI.
Now sober, Clark runs a transitional living facility in New York City and Westchester, N.Y., to provide a community for addicts hoping to begin recovery.