NEWS
George Conway Ignores Daughter Claudia's Wild Claims Of Abandoning The Family — But Continues To Tweet About Trump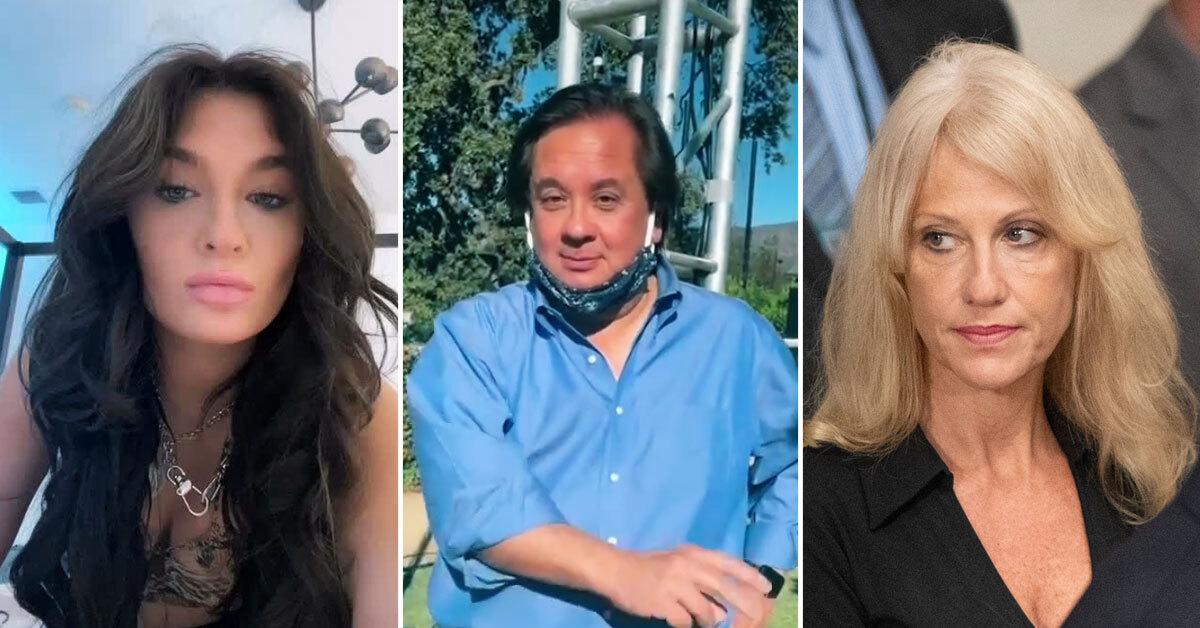 The Conway family drama rages on. George Conway continued to ignore daughter Claudia's accusation that he walked out on the family, as he focused on bashing President Donald Trump via Twitter.
His 16-year-old daughter previously uploaded a TikTok — which has since gone viral — claiming George abandoned the family. "my dad dipping this morning saying he wants nothing to do with our family and leaving for good," Claudia wrote on her video before she turned the camera to the TV screen to show George on the news.
Article continues below advertisement
Three days later, Claudia offered to sell all of her dad's clothing and valuables in his walk-in closet. She wrote, "maybe he will text me back if he sees that i'm auctioning off his closet," via the comments section of her TikTok post.
Maybe George isn't answering his daughter because he is too busy tweeting? Within the past 24 hours, George has re-tweeted over 30 posts about politics.
Article continues below advertisement
He has most recently been re-tweeting posts about how "mentally disturbed" Trump is and how he will only become more dangerous since he still has one week in office.
On the day he allegedly abandoned his family, George tweeted: "If Congress can't impeach a president for violating — indeed, inverting — the core duty set out in his oath of office — to preserve, protect and defend the Constitution of the United States — then what's the point of impeachment?"
MORE ON:
President Donald Trump
Article continues below advertisement
Both Claudia and her father, 57, don't shy away from sharing their thoughts on Trump. However, George seems to draw the line when it comes to disclosing private matters with the public, while Claudia airs out all their dirty laundry.
On the other hand, Kellyanne, 53, has been quiet on Twitter since Friday, January 9. Trump's former advisor stepped away from her political position to focus on her family. Despite her mother's efforts to bond as a family, Claudia continues to bash Kellyanne and requests to be emancipated from her parents.
Article continues below advertisement
After Kellyanne announced her resignation over the summer, Claudia slammed her "selfish" mother for continuing on with her Trump-supporting political career, despite "watching her children suffer" the repercussions.
"It's all about money and fame, ladies and gentlemen," she added via her Twitter post.
During her announcement, Kellyanne stated that George will also be stepping back to spend time with his brood. "I will be transitioning from the White House at the end of this month. George is also making changes," she said in her statement. "We disagree about plenty, but we are united on what matters most: the kids."