'Cancel Club' Blues: Gigi Hadid Replaces Chrissy Teigen In 'Never Have I Ever' Following Cyberbullying Scandal
The show must go on — and without Chrissy Teigen! Gigi Hadid has replaced the model and cookbook author on Never Have I Ever.
Article continues below advertisement
The 26-year-old narrates the third episode of the second season of the Netflix show.
"This is Paxton Hall-Yoshida. He is a 16-year-old boy from Sherman Oaks, California, and I am model, designer, activist, and a former 16-year-old from California, Gigi Hadid," Hadid says at the start of the episode.
Article continues below advertisement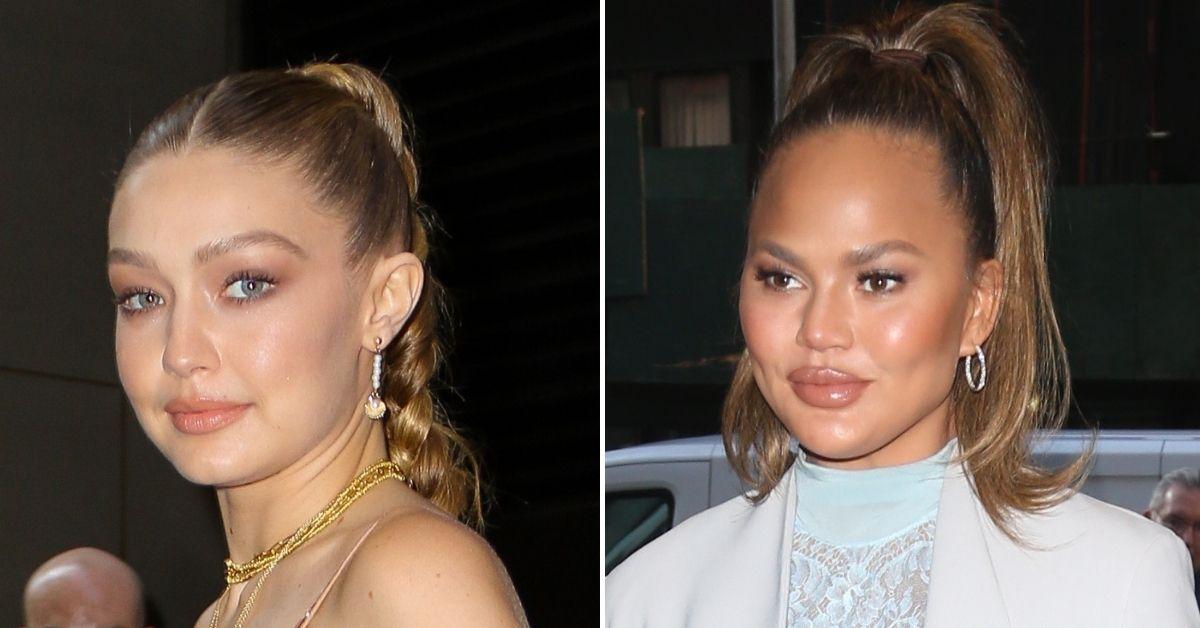 Article continues below advertisement
She continued, "You may be asking yourself, 'Why is Gig-ers taking time out of her busy schedule to narrate the story of a 16-year-old boy?' Believe it or not, I relate to this kid. We're both constantly underestimated because people only see us as sex symbols. When scientists declare your face to be perfectly symmetrical, that's all everyone thinks you have to offer the world.
"But we've got brains and feelings … anyway, we have so much more going on inside. At least that's true with me. Let's see what happens with Paxton," she added.
Article continues below advertisement
Teigen stepped back from the job in June after old tweets the model allegedly directed at Courtney Stodden, when they were 16, resurfaced. A spokesperson for Never Have I Ever said that Teigen "has decided to step away from a guest voiceover role in one episode of the upcoming second season of Never Have I Ever," at the time. "The role is expected to be recast."
Article continues below advertisement
Teigen issued an apology for her past remarks and said she used to be an "insecure, attention seeking troll" and that she was "mortified and sad" at her past self.
However, Never Have I Ever was not the only thing Teigen lost amid the controversy. She also reportedly had her cookware line pulled out of Target and lost a deal with Bloomingdale's.
Article continues below advertisement
The backlash may not be over for Teigen just yet, an OK! insider warned. "Chrissy's hurt a lot of people with her cutting, mean remarks, and they won't soon be forgotten," the source said.
Article continues below advertisement
"Many don't even believe she's being sincere and think this is just Chrissy worried about her career and her cookware collection collecting dust after being dropped by three major retailers," the insider added. "Posting an apology memo is a good start, but it's not enough — and the people she's hurt feel she needs to do a lot more."
Earlier this week, the 35-year-old took to Instagram to discuss being in the "cancel club" and admitted to feeling lost. "It's hard to talk about it in that sense because obviously you sound whiney when you've clearly done something wrong. It just sucks," the cookbook author admitted.