NEWS
'They Can't Cancel Us': Gina Carano Breaks Her Silence After Being Axed From 'The Mandalorian,' Reveals New Project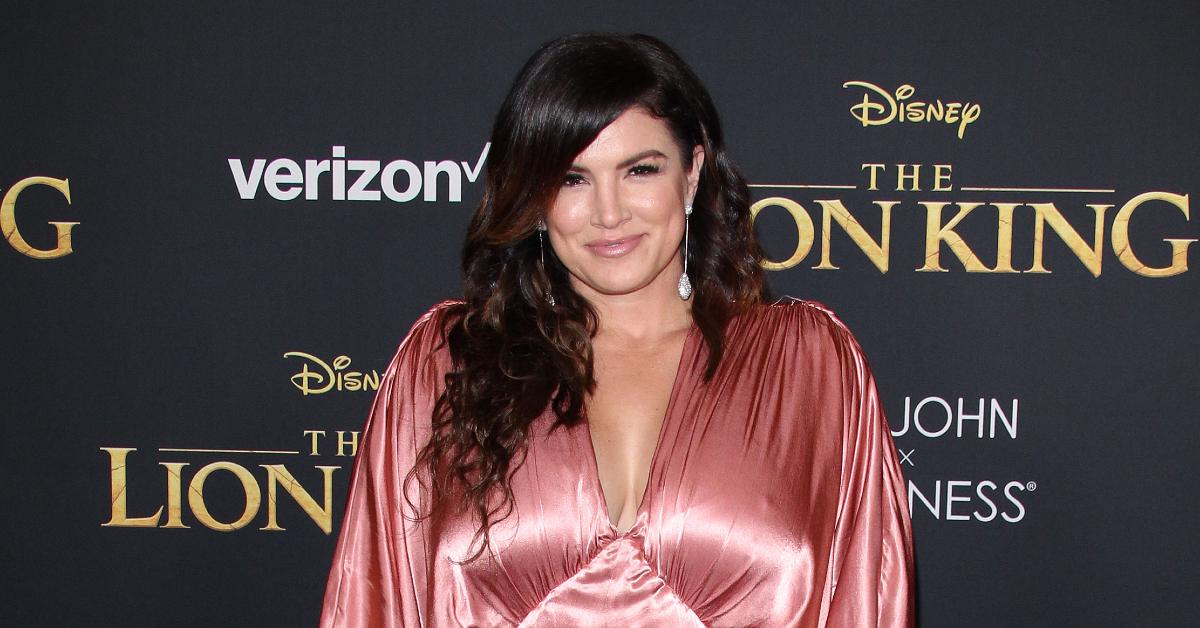 Within a day of being axed from the Disney+ series The Mandalorian due to highly controversial social media posts, Gina Carano was picked up for a new project by conservative website The Daily Wire. 
Article continues below advertisement
"The Daily Wire is helping make one of my dreams — to develop and produce my own film — come true. I cried out and my prayer was answered. I am sending out a direct message of hope to everyone living in fear of cancellation by the totalitarian mob," Carano said. "I have only just begun using my voice which is now freer than ever before, and I hope it inspires others to do the same. They can't cancel us if we don't let them."
Article continues below advertisement
"This is just the beginning.. welcome to the rebellion," Carano shared on Twitter. 
Article continues below advertisement
The film will only be available exclusively to Daily Wire members.  
Article continues below advertisement
"We could not be more excited to be working with Gina Carano, an incredible talent dumped by Disney and Lucasfilm for offending the authoritarian Hollywood Left. This is what Daily Wire exists to do: provide an alternative not just for consumers, but for creators who refuse to bow to the mob," co-founder Ben Shapiro said. 
"We're eager to bring Gina's talent to Americans who love her, and we're just as eager to show Hollywood that if they want to keep cancelling those who think differently, they'll just be helping us build the Xwing to take down their Death Star."
"Jews were beaten in the streets, not by Nazi soldiers but by their neighbors…even by children. Because history is edited, most people today don't realize that to get to the point where Nazi soldiers could easily round up thousands of Jews, the government first made their own neighbors hate them simply for being Jews. How is that any different from hating someone for their political views," Carano shared on social media earlier this week which saw her fired from the Star Wars series. 
Article continues below advertisement
After the 38-year-old removed the post, she added a quote that read, "Expecting everyone you encounter to agree with every belief or view you hold is f**king wild," to her Instagram Story, and the incident prompted Twitter users to get the hashtag #FireGinaCarano trending. 
Article continues below advertisement
"Gina Carano is not currently employed by Lucasfilm and there are no plans for her to be in the future," Lucasfilm said in a statement. "Nevertheless, her social media posts denigrating people based on their cultural and religious identities are abhorrent and unacceptable."
The wrestler-turned-actress was also dropped by her talent agency UTA, according to The Hollywood Reporter.
Carano was previously criticized when she changed her gender pronouns on Twitter to "boop/bop/beep," which many thought was a dig at the transgender community. "I didn't know [why people put pronouns in their bios], but I do now," Carano said later. "I won't be putting them in my bio but good for all of you who choose to."
Article continues below advertisement
Carano also reportedly mocked people for wearing masks during the coronavirus pandemic and suggested that voter fraud had occurred during the 2020 presidential election. 
"They have been looking for a reason to fire her for two months, and today was the final straw," a source told THR.
Deadline was the first to report on Carano's project with The Daily Wire.