NEWS
Andrew Cuomo Won't Resign — Governor Apologizes To Women, Says He Never Touched 'Anyone Inappropriately'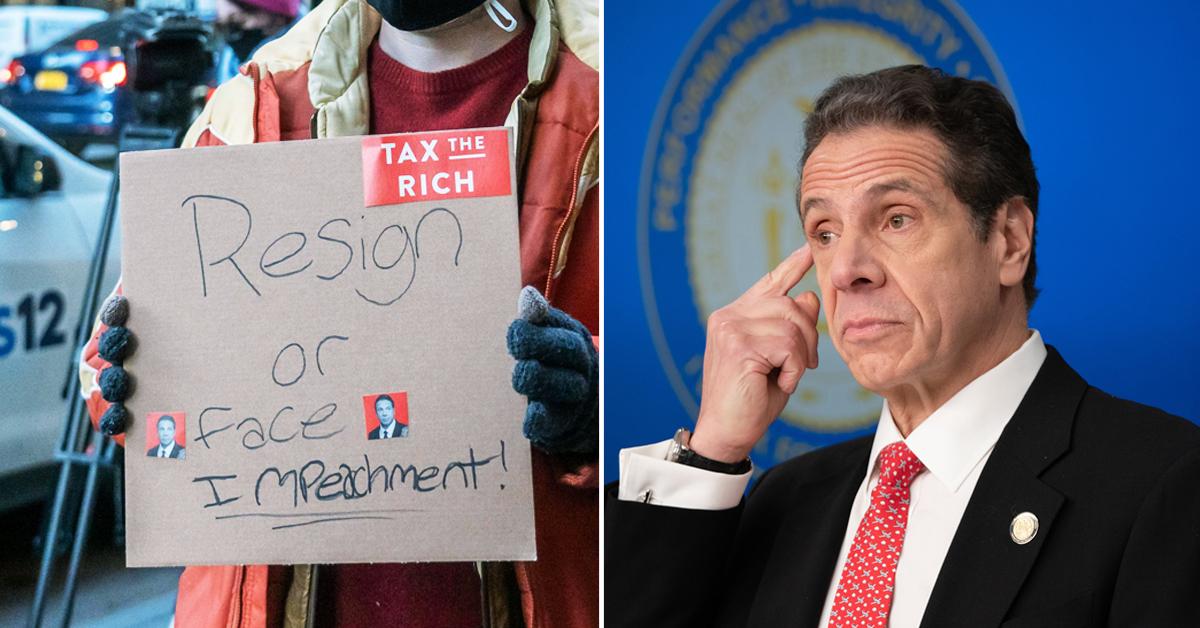 After New York Governor Andrew Cuomo was accused of sexual harassment by a third woman earlier this week, he shared that he won't resign from office. In his statement on Wednesday, March 3, he apologized to the women for any offense taken and said he was "embarrassed" by his actions — but claimed he never touched "anyone inappropriately."
Cuomo also took the time to beg the people of New York to wait for all the facts before judging the situation.
Article continues below advertisement
"I want to address the recent allegations that have been made against me. As you probably know, the Attorney General is doing an independent review and I will fully cooperate with that review," the Governor began, while noting that his lawyers told him not to speak out until the pending review is over. "But I want New Yorkers to hear from me directly on this. First, I fully support a woman's right to come forward and I think it should be encouraged in every way."
WOMEN REVEAL INSTANCES OF SEXUAL HARASSMENT WITH #METOO HASHTAG
While acknowledging that he "acted in a way that made people feel uncomfortable," Cuomo said his actions were "unintentional and I truly and deeply apologize."
He added: "I feel awful about it and frankly, I am embarrassed by it. That's not easy to say, but that's the truth," before claiming: "I never touched anyone inappropriately. I never knew at the time that I was making anyone feel uncomfortable. And I certainly never ever meant to offend anyone or hurt anyone or cause anyone any pain. That is the last thing I would ever want to do."
Article continues below advertisement
"I am sorry, I am sorry for whatever pain I caused anyone. I never intended it, and I will be even better for this experience. Thank you," he concluded.
Cuomo's refusal to resign comes after two of Cuomo's former aides, Lindsey Boylan and Charlotte Bennett, accused him of sexual harassment. Last December, Boylan — who worked for the Cuomo administration from March 2015-October 2018 — claimed Cuomo "isolated her and kissed her" and would "go out of his way to touch me on my lower back, arms and legs." He also allegedly asked her to play "strip poker."
Bennett said the 63-year-old allegedly asked about her sex life and whether she would be open to dating older men.
Another woman, Anna Ruch, alleged inappropriate behavior from the Governor when the two were at the same wedding. She shared a photo of Cuomo holding her face and claimed he tried to kiss her.