EXCLUSIVE
Greer Grammer 'Learned Leaps & Bounds' From Working With Kristin Davis On Netflix's Hit Movie 'Deadly Illusions'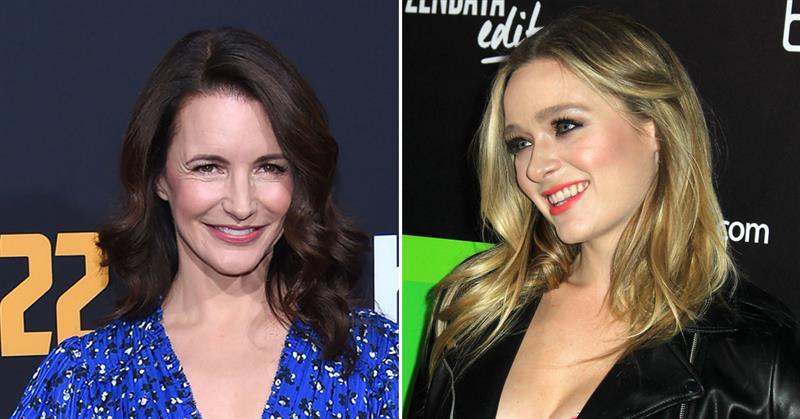 Article continues below advertisement
In the psychological thriller, Grammer plays Grace, a nanny who is hired by Davis' character, Mary, a retired best-selling author. While the movie has plenty of twists and turns, Grammer was just grateful to be in the presence of a Hollywood veteran.
"It was such a dream. I mean, I obviously am a huge Sex and the City fan, so like getting to work with Kristin was amazing, especially given that Charlotte was my favorite character. I am a Charlotte," the 29-year-old exclusively tells OK!. "I was just so excited when [director] Anna [Elizabeth James] even told me like we got Kristin, I was like, 'Oh my gosh.'"
Article continues below advertisement
Grammer had never tapped into this type of genre before, where the material is so dark, so she really looked up to the Couples Retreat star, who has been in the business for quite a while.
Article continues below advertisement
"My favorite thing about working with Kristin is that I got to see her put her boundaries up. I had never done this mature of content, where she has, so she was so good about being open and listening and hearing everyone," the blonde beauty shares.
"Kristin had thoughts on how a scene should be played out, but she was also so strong in what she was comfortable with and who she wanted on the set. She was just so firm in it and never in a mean way, never in any other way except she was just like, 'No, this is what I am comfortable with and that is how we're going to do it or we're not going to get it done.'"
Article continues below advertisement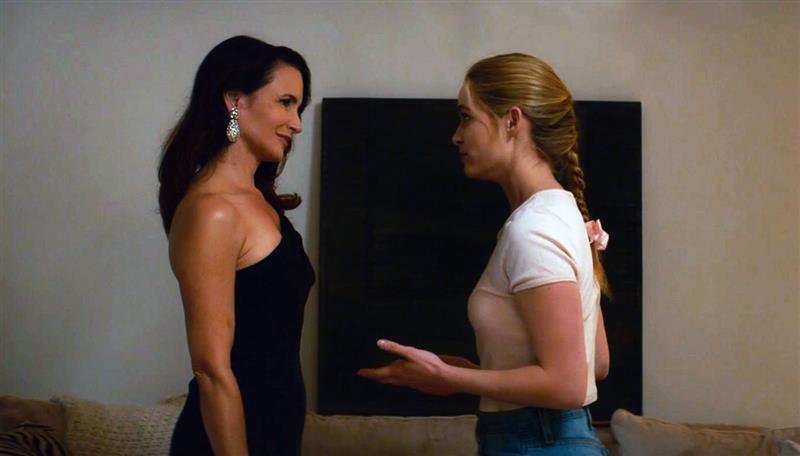 She continues, "It was so nice to see somebody so strong in their boundaries because I can be the type of person who can be wishy washy. I can be convinced into things, and so watching her being so firm in who she is and what she is comfortable with made me feel comfortable to be able to do that as well and that was so important for this movie, so I learned that from her."
Article continues below advertisement
The Awkward alum also got to work with Dermot Mulroney, which was an added bonus. "When [Anna] said we got Dermot, I was like, 'Are you kidding me?' My Best Friend's Wedding, The Wedding Date – I think I saw that when I was 16, and I was so obsessed with it — The Family Stone, just all of these classic films that I have always loved him in," she exclaims.
"He always just seemed so sweet and nice, and he's just like that in real life. He's so professional, he's so kind, he's so warm and just charming and fun."
Article continues below advertisement
Even though Grammer had to get a little bit out of her comfort zone, she jumped at the chance to tap into a whole new side of herself. "I couldn't have said yes faster because I am an actress, I love playing different parts and there are different facets of me to where I like – I love watching murder documentaries because what girl in their 20s doesn't? I love leaning into the dark even though I myself am a very, light, fun girly girl, so getting to play that was so exciting and so cool and just so rewarding as an actor," she explains.
Article continues below advertisement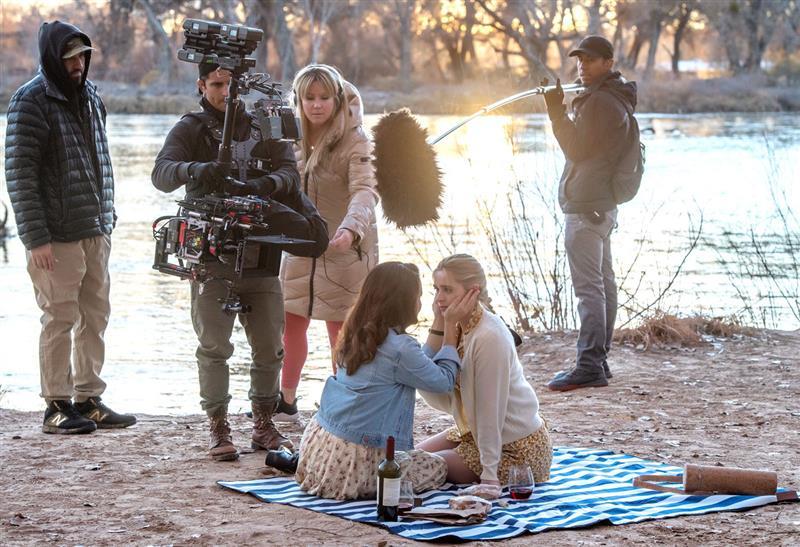 As for who she would love to star alongside next? "Reese Witherspoon in a heartbeat," she declares. "I love Reese, I think she is amazing. I think she is a comedic genius, I think she is also incredible at dramas, just like oh my god what I would do to work with her."