NEWS
Gwyneth Paltrow's Goop 'Vagina' Candle Explodes In London Home, Causing 'An Inferno' That Nearly Burned The Place Down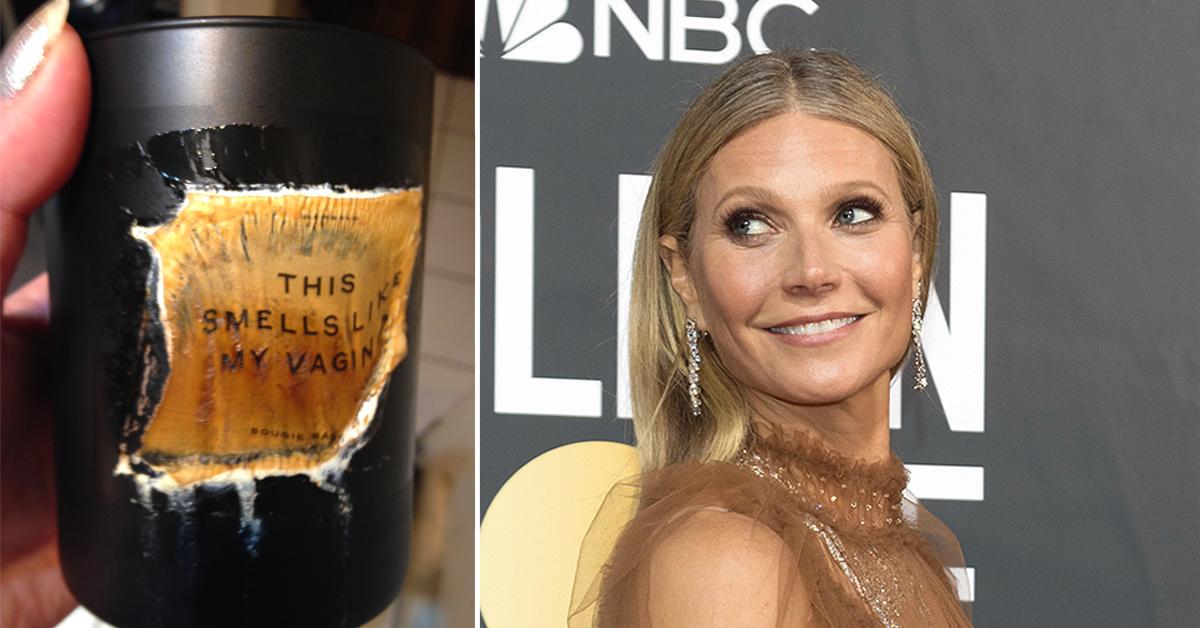 A London woman who lit Gwyneth Paltrow's 'This Smells Like My Vagina' Candle revealed that the infamous Goop product nearly burned her house down.
"The candle exploded and emitted huge flames, with bits flying everywhere," shared Jody Thompson, 50. "I've never seen anything like it. The whole thing was ablaze and it was too hot to touch. There was an inferno in the room."
Article continues below advertisement
After the incident, the London Fire Brigade took to Twitter to comically emphasize fire safety tips and regulations.
Article continues below advertisement
Article continues below advertisement
"With a funny, gorgeous, sexy, and beautifully unexpected scent, this candle is made with geranium, citrusy bergamot, and cedar absolutes juxtaposed with Damask rose and ambrette seed to put us in mind of fantasy, seduction, and a sophisticated warmth," the product description reads.
The Sun was the first to report on the candle fiasco.