NEWS
Yas, Queen! Halsey Launches New Makeup Line 'About-Face': 'One Of My Greatest Loves'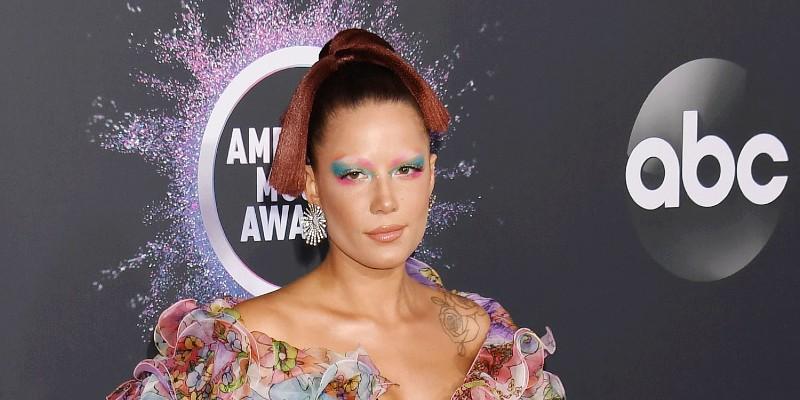 If you have ever wanted to emulate Halsey's amazing makeup routine, now here is your chance! The 26-year-old revealed on Monday, January 4, that she is joining Rihanna and Selena Gomez by releasing a makeup line.
"'about-face' is officially available for preorder now!" the singer captioned a video on Instagram. "many of you may already know that i have done my own makeup for concerts, red carpets, magazine covers, and music videos alike for a long time. it is one of my greatest loves, but i have always stood firm in the belief that makeup is about feeling cool — not looking perfect. i have worked tirelessly on this for years with an incredible team and i hope you feel my DNA all over it. PLUS it's vegan and cruelty free :) link in bio. HAVE FUN!"
Article continues below advertisement
Article continues below advertisement
Instagram account Trendmood shared some of the products, which include highlighting liquid, light lock powder, light lock stick, light lock lip gloss, paint-matte lip color, matte fluid eye pain and more.
It's no surprise the brunette babe wanted to do something different since she has always enjoyed being creative. "I was an art student, so I paint and I still paint," she told Byrdie. "Makeup has always been something I've just been naturally drawn to because I'm very dextrous with a brush and I know a lot about color."
Article continues below advertisement
Now, she actually prefers to do her own makeup instead of having a professional do it for her. "Here's the thing — I'm a musician, so I'm supposed to look like me," she said. "People feel connected to you, and they feel like they know you. You want to look like yourself, not look like someone else. And getting to sit down with your face every day and get to know it and what you look like ... it definitely helps with your sense of identity, and makes you feel more accepting.
"I really hope that people know that I've always done my own makeup, so this is coming from a place of a lot of experience, and a lot of love for the art," she added. "I meticulously designed all of these products. Everything from the ingredients to the names of every single one of the products — it was entirely of my own love, and design, and approval, and involvement."
We can't wait to get our hands on it!