NEWS
Is Harry Styles Responsible For Olivia Wilde & Jason Sudeikis' Split? Insiders Spill All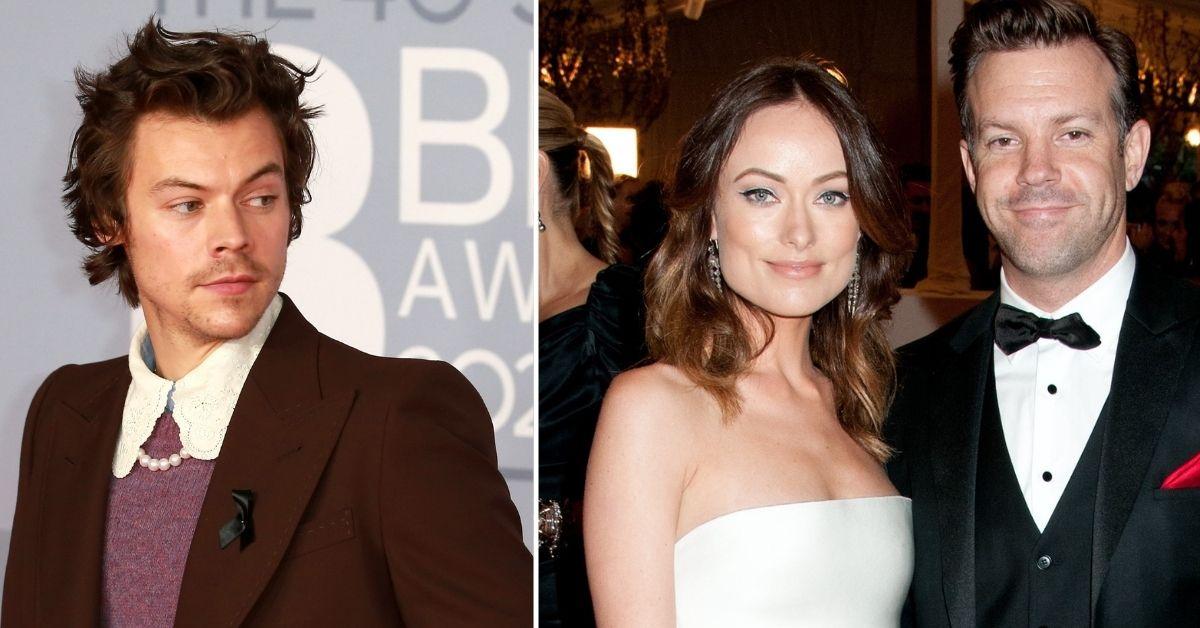 Article continues below advertisement
"Olivia called off the engagement in early November but only after she already had gotten close to Harry," an insider said. "Whether Harry knows it or not, he was a reason for the split and it blindsided Jason — he totally adores Olivia and is devastated. Family is his biggest priority."
"The engagement was called off early last year, as was previously reported. Harry was in no way the reason for their split," a second source said.
"Harry did not break up an engagement," previous sources said, as Wilde did not start dating Styles until after she and Sudeikis had broken up.
Article continues below advertisement
However, the Daily Mail reported that Wilde and Sudeikis argued about her "increasingly close" relationship with Styles, as they worked together in Wilde's film Don't Worry Darling, but an insider clarified that the relationship was over when Wilde started dating Styles.
Article continues below advertisement
"Jason is absolutely devastated that Olivia went behind his back and started seeing Harry," a source said. "To see them out and about publicly holding hands is really difficult for him. But he's more upset than angry and desperately wants her back."
Styles replaced Shia LaBeouf as the leading man in the upcoming flick in September, and a source told Us Weekly that he and Wilde "had chemistry almost instantaneously on set."
"It was only a matter of time before they got together."
Article continues below advertisement
OK! previously reported that Wilde and Sudeikis initially broke up at the start of 2020 but were still together "as recently as this fall." Sudeikis did not expect the relationship to end for good, as they were getting back on track, but Wilde was reportedly getting closer to Styles at the time.
Article continues below advertisement
While the reason for the split was never made public, their joint move from New York to California is said to have been the beginning of the end.
Styles and Wilde kept their relationship under wraps and stayed at James Corden's house where they could "be alone and keep their relationship very secret." Since the news has gotten out, they have been less shy about being affectionate in public.
Article continues below advertisement
"There is still a lot of love there, and he would like to have hope that maybe there's a way for them to repair things. But what happens next remains to be seen," a source said, as Sudeikis has not given up just yet.
Article continues below advertisement
Sudeikis and Wilde still appear to be civil since they were spotted embracing in December when Wilde dropped their children at home.
Wilde and Sudeikis announced their split in November. The pair started dating in 2011, and Sudeikis popped the question one year later. The couple had tentative plans for the wedding, but remained engaged for the rest of the relationship. They share two children — Otis and Daisy — who have reportedly already met Styles.