EXCLUSIVE
Traumatized Ashton Kutcher 'Wants Nothing To Do With' HBO's Upcoming Documentary On Late Ex Brittany Murphy, Reveals Insider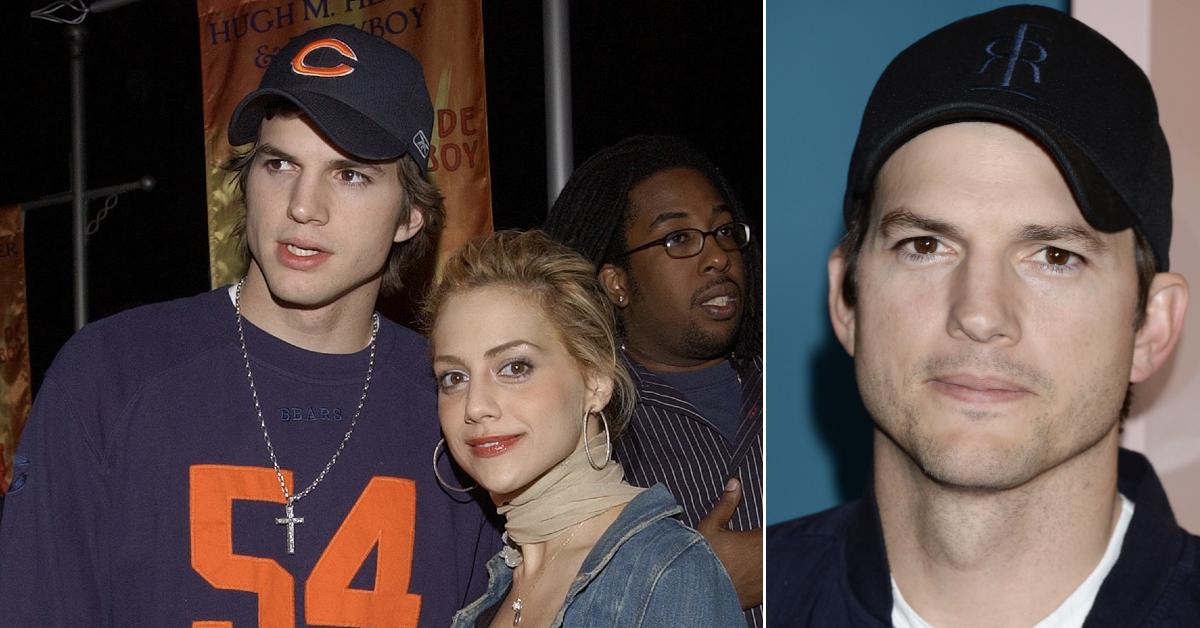 A fateful chapter from Ashton Kutcher's past could be coming back to haunt him. A source says the actor's being urged to take part in the upcoming HBO documentary on his late ex Brittany Murphy.
Article continues below advertisement
"It's stressing him out to no end," says the source, noting that so far, the actor, 43, "wants nothing to do with it."
The Clueless star, who dated Kutcher after meeting on the set of 2003's Just Married, was 32 when she was found dead in her L.A. home in 2009, reportedly due to pneumonia, anemia and drug intoxication. But after her husband, Simon Monjack, died five months later under similar circumstances, questions have persisted about the mysterious tragedy.
Article continues below advertisement
"The doc is going to look for clues as to why it all ended like this, and producers want Ashton to tell his side of the story," dishes the source. "The thinking is he may have little choice but to participate because he had a front-row seat to Brittany's life — and her fans want him to shed light on what really happened."
Article continues below advertisement
It's no secret that Kutcher's life has been filled with bouts of sadness. The recent death of That '70s Show costar Tanya Roberts and the controversy around it only made things worse for the actor.
"Overall, Ashton's a positive guy who counts himself very blessed for all the good fortune and success he's achieved," a source previously told OK!, adding that Kutcher is a "sensitive individual who takes it badly when tragedy occurs."
Article continues below advertisement
"[T]his awful news about Tanya has hit him especially hard," the source added.
Article continues below advertisement
Roberts was initially confirmed to have died on January 5 at the age of 65 years from a urinary tract infection. However, her death was announced prematurely — around 24 hours. The news stunned Kutcher and others who knew the former Bond Girl.
"Now that Tanya's truly gone, it's brought up a lot of painful memories and emotions," the source said of Kutcher dealing with the loss of his friend.
Article continues below advertisement
However, these are not the only times Kutcher has lost someone close to him. In 2001, his then-girlfriend Ashley Ellerin, 22, was brutally murdered in her L.A. apartment by a serial killer.
Article continues below advertisement
"It's an experience that stays with you for a lifetime," an insider had said of the tragic incident. "It's scarring."
The source added, "The word is, he's told friends he still has terrible dreams where he sees Ashley lying in a pool of blood, and he wakes up sweating and crying."