BREAKING NEWS
Tanya Roberts Dead At 65 — Just 1 Day After Her Partner Got The Call She Was Still Alive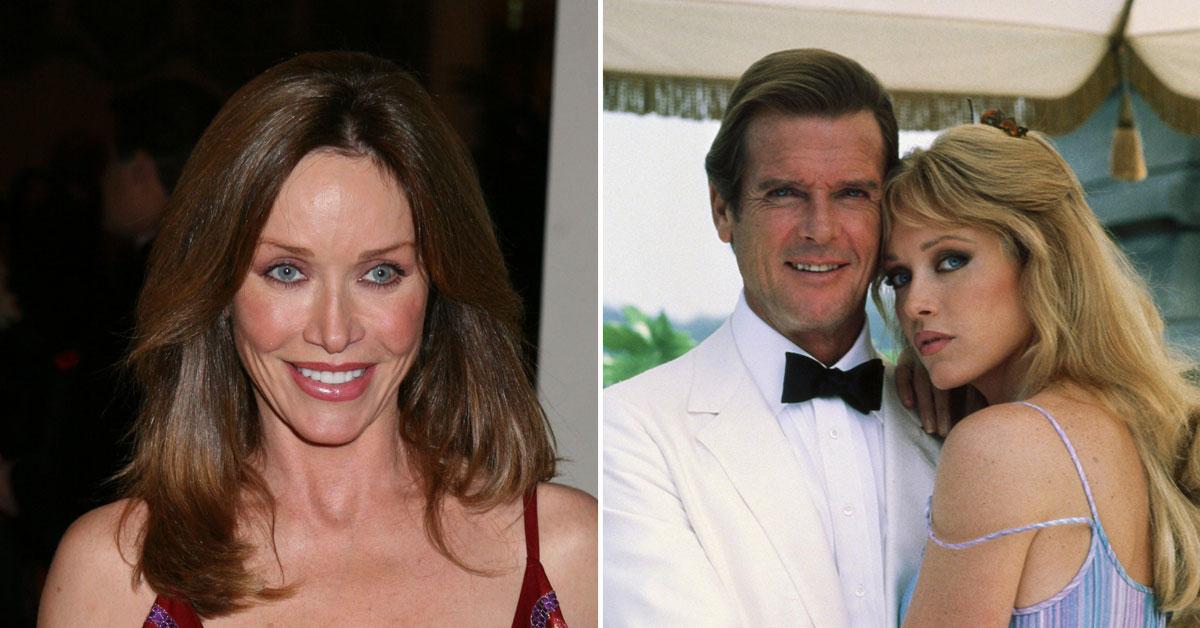 Actress Tanya Roberts has died at 65 years old — just one day after her partner, Lance O'Brien, got a call from the hospital saying she was alive and well.
"She passed last night, the doctor called me around 9:30 p.m.," O'Brien said. "I'll call them this morning and see what's next."
Article continues below advertisement
On January 4, O'Brien was informed that Roberts was still in the hospital and doing OK.
"Now you're telling me that she is alive?" O'Brien said on the call while he was in the middle of an interview. "Oh, thank the Lord! Thank God!"
"The hospital just told me she is alive," O'Brien revealed while crying. "They are calling me from the ICU team. I am so happy."
Following the news that she was no longer alive, some of Roberts' That '70s Show costars took to social media to mourn their friend.
GOLDFINGER! THUNDERBALL! DR. NO! SEAN CONNERY'S GREATEST ON-SCREEN MOMENTS
"I was so sad to hear that Tanya Roberts has passed away. She was a Bond girl, one of Charlie's Angels, and truly a delightful person to work with," Topher Grace wrote. "I had never acted before and, to be honest, a little nervous around her. But she couldn't have been kinder. We'll miss you Midge."
Article continues below advertisement
However, Ashton Kutcher shot back, writing, "Yo bro she's not dead."
Debra Jo Rupp, who played Kitty Forman on the show, also wrote a touching note. "Tanya had a big deep hearty laugh. She was all instinct and beauty. In the first season of 70's we had a scene in the kitchen, drinking cocktails and laughing together," she said. "She laughed, spit her drink in my face, apologized profusely and did it 3 more times. I loved her. RIP beauty."
Kutcher replied, writing, "dj she's still alive."
As OK! previously reported, the TV star suddenly collapsed on Christmas Eve while walking her two dogs. As a result, Roberts was admitted to Cedars-Sinai Hospital in California, but due to COVID-19 restrictions, O'Brien was now allowed inside.
FIERCE FIGHTERS — 25 CELEBRITIES WHO HAVE BATTLED BREAST CANCER
Article continues below advertisement
Roberts did not have COVID-19 but was put on a ventilator because she was having trouble breathing.
"When she saw me and I was there, I saw her eyes open up. I felt good. I said, 'Hey, her eyes are opening. Her eyes are opening.' They told me that's just a reflex," O'Brien said about visiting her.
However, the hospital staff told him that she "had no hope to live" and it was a slim chance she would make it.
On Sunday, January 3, Roberts' rep and pal Mike Pingel shared a heartwarming message about the late Forced Entry star. "I'm devastated. She was brilliant and beautiful and I feel like a light has been taken away," he said. "To say she was an angel would be at the top of the list."