NEWS
Girl Power: Hillary Clinton Calls Chrissy Teigen A 'National Treasure' On International Women's Day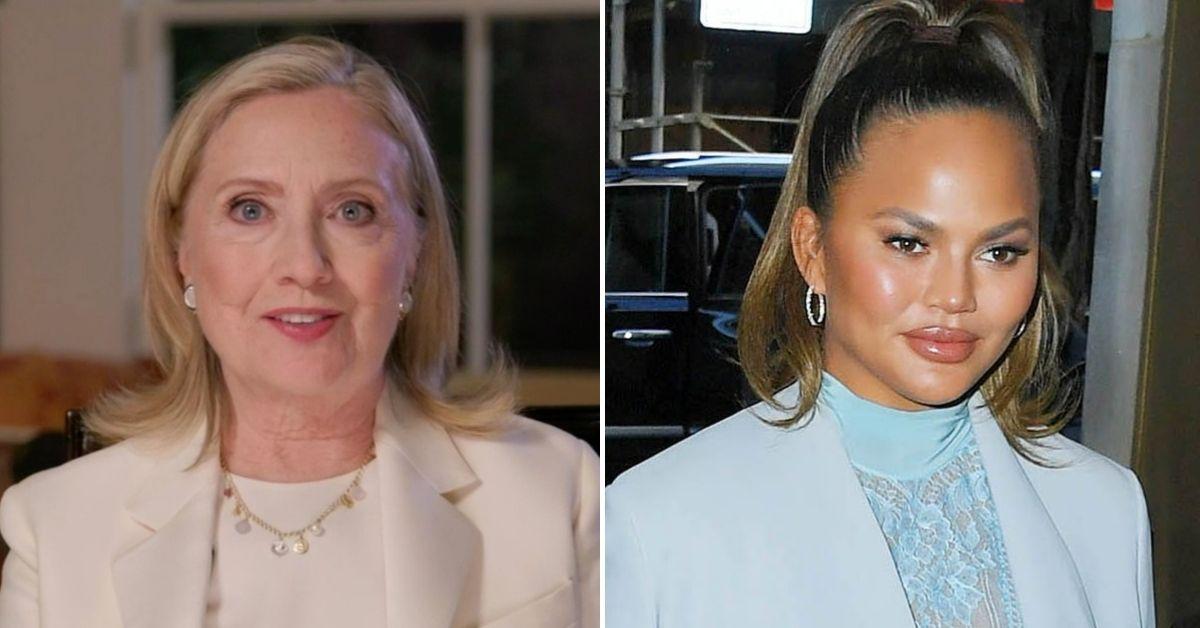 We have to agree with Hillary Clinton on this one! The political figure praised Chrissy Teigen by calling her a "national treasure."
Clinton and Teigen took part in a virtual International Women's Day conference moderated by poet Amanda Gorman on Monday, March 8, which was organized by Clinton's nonprofit Onward Together, which encourages people to organize and run for office.
Article continues below advertisement
"And I also want to thank her for her generosity, really, of heart and sharing her experience with loss and grief. It really meant so much to so many who have reached out on social media and other places to say that she made them feel like they weren't alone, and that's one of the great gifts that we can give to one another so thank you my friend. "
"Thank you, @chrissyteigen, for your bravery and grace in starting a hard conversation to help other families heal alongside yours," Clinton wrote on Twitter after Teigen opened up about losing a child when she suffered a miscarriage in September.
Article continues below advertisement
Article continues below advertisement
"I really encourage other women to repeat what one woman said," Clinton explained.
"So, for example, if I'm at a table with Nancy — it doesn't happen to her anymore, because she is the speaker with the gavel — but in the old days if she were to say, 'What about?,' I think you jump in and you say, 'I think that's a really good point that Nancy's making. What do you all think?'"
Article continues below advertisement
"I have tweeted a handful of times since my treasured @POTUS following," she explained, but could not "flourish" with the President seeing her tweets. "I love you!!! It's not you it's me!!!!"
Yahoo Entertainment was the first to report on Clinton and Teigen's conversation.