NEWS
Crikey, Mate! Robert Irwin Looks Exactly Like His 'Crocodile Hunter' Dad In Bindi's Candid Snap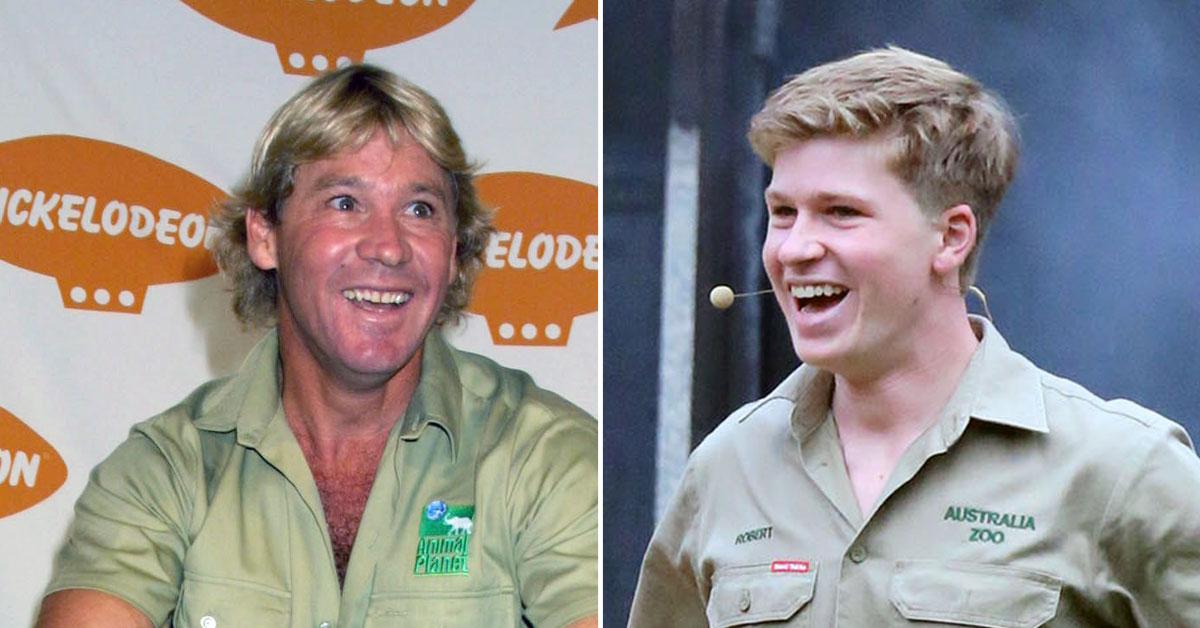 When fun-loving teen Robert Irwin decided to goofily photobomb a nice shot of his pregnant older sister, Bindi, posing with her husband Chandler Powell, fans of the Irwin clan noticed more than just his sense of humor.
Bindi shared the photo to her Instagram, which was promptly peppered with comments about how much Robert resembles their late father, Steve Irwin, a.k.a. the "Crocodile Hunter."
Article continues below advertisement
"Crikey, he looks like your father here!" exclaimed one fan, while another said "He is so much like y'all's dad."
Indeed, 17-year-old Robert does seem to have his pop's features, as well as his cheerful expression and unselfconscious ability to mug for the camera. One fan put it succinctly: "He ALWAYS looks like his father to me. In 10 years, they'll be twins!"
TERRI, BINDI, & ROBERT CELEBRATE STEVE IRWIN DAY AT AUSTRALIA ZOO 11 YEARS AFTER HIS DEATH
Bindi herself seemed tickled by her bro's antics, captioning the shot, "Robert, you always make photos that much better," adding a heart and "love you."
Article continues below advertisement
Steve Irwin's death shocked viewers of his popular wildlife reality show; he lost his life at the age of 44 in 2006 following a stingray attack. Bindi was only 8 years old and Robert just 2 at the time of his passing. However, the family is carrying on in his memory with their own wildlife work as well as the show Crikey! It's the Irwins.
The family is also expanding! Bindi married Powell in March 2020, and the couple announced in August they were expecting a baby, which they confirmed would be a daughter. The proud mom-to-be is in her third trimester now, so the little girl should be arriving fairly soon this year.