COUPLES
Inside Story Of How Sylvester Stallone Won His Wife Back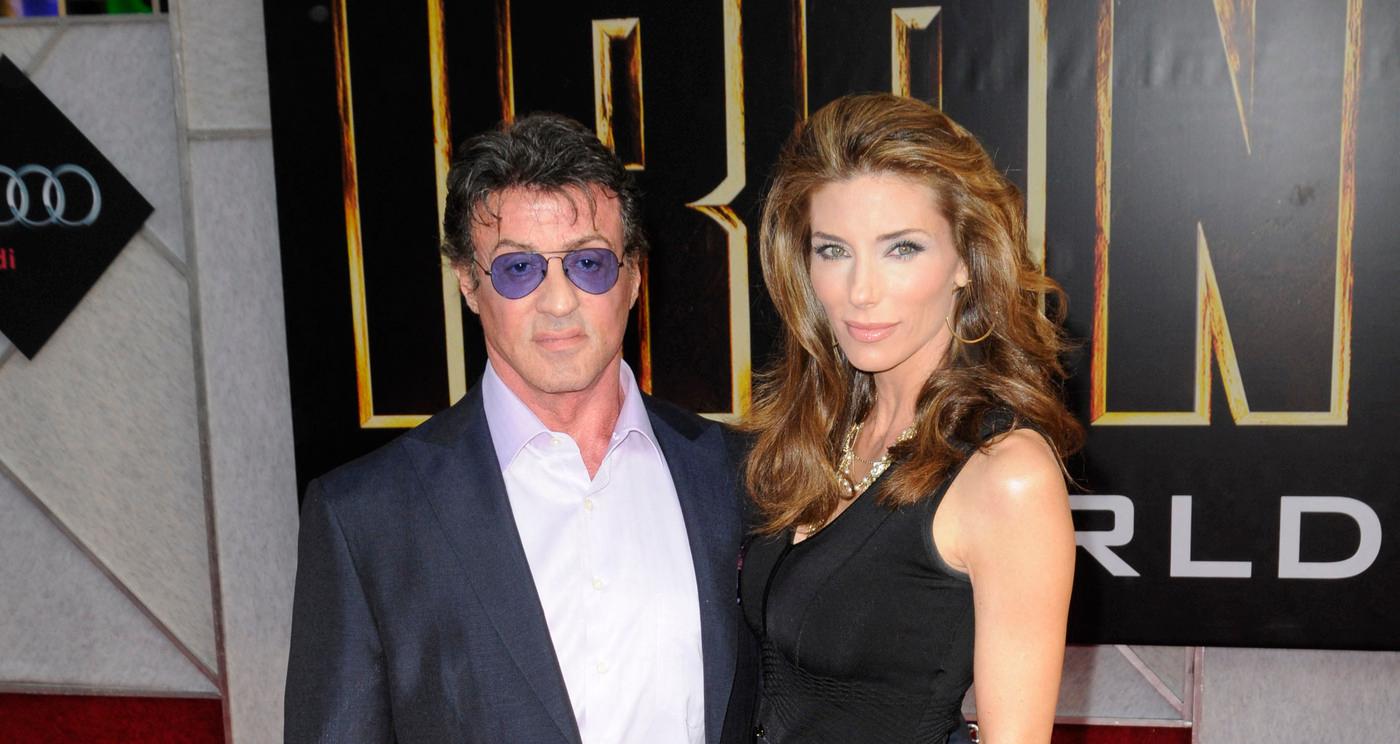 Sylvester Stallone has worked a miracle and won back his estranged wife, Jennifer Flavin — but only after he made a groveling apology and swore to the heavens he'll change his ways, it's been revealed.
Article continues below advertisement
The Rocky legend had to pick himself up off the canvas after the onetime model — mom to their three kids — filed for divorce and vowed to walk away from their 25-year marriage. It emerged that the pair had been bickering behind the scenes for some time, and Stallone added insult to injury by replacing a giant tattoo of his wife's face with that of his beloved dog and Rocky costar Butkus.
He followed that by covering a second inking, featuring Flavin's eyes, with a colorful leopard.
In bombshell court papers, Flavin accused the Hollywood heavyweight of hiding various assets related to his $700 million fortune — a charge he denied. But just as they looked set to square off for an epic divorce fight, Stallone posted a tender social media photo of himself and Flavin holding hands. A rep for the action hero later confirmed they've reconciled. "Both of them are cautiously happy to be giving it another shot, but there's a ton of work still to do if this is going to stick," an insider dished.
Article continues below advertisement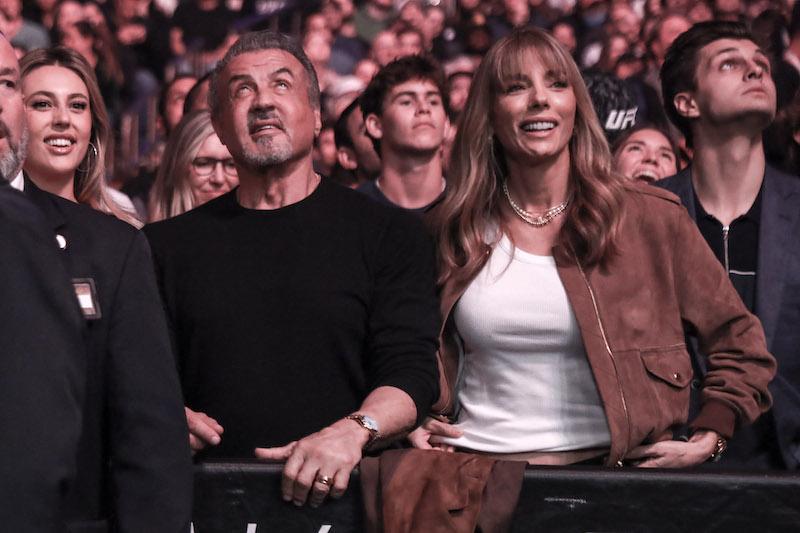 "Sly has promised to be a lot more present and attentive to his wife's needs, plus he had to eat humble pie and admit making some terrible choices that led to this horrible situation in the first place. He's feeling extremely embarrassed by some of his behavior during their split, especially inking over her tattoos and drawing attention to their problems for the whole world to see. In hindsight he can see this was a childish and thoughtless act and he's told Jennifer he's extremely sorry for hurting her feelings."
Before the reconciliation, sources dished the Stallones were also at odds over the lofty career aspirations of their three glamorous daughters: Sophia Sistine and Scarlet. Sources told how Flavin is encouraging the girls to pursue their dreams of becoming the next version of the Kardashians, while her hotheaded hubby has been less than happy about that scenario. For most of the marriage, it's claimed, Stallone has been very much the alpha male, whose lack of flexibility kept driving the brunette beauty to distaction.
MORE ON:
Sylvester Stallone
Article continues below advertisement
An insider said, "He now has to abide by some very strict new rules that Jennifer's insisting he follows to the letter. First off, he has to be more flexible and listen to her ideas and suggestions about things, and their marriage needs to be a partnership at all costs. Her feelings need to be taken on board and Sly has to be extremely attentive and listen to everything she says, not just let her requests fly in one ear and out the other. Sly's agreed to all these conditions and promised to make this right. He feels so bad about what Jennifer's been through — especially after he covered up those tats and symbolically turned her into a dog and a leopard! He's apologized for that and sworn he's not going to mess up this chance to put things right."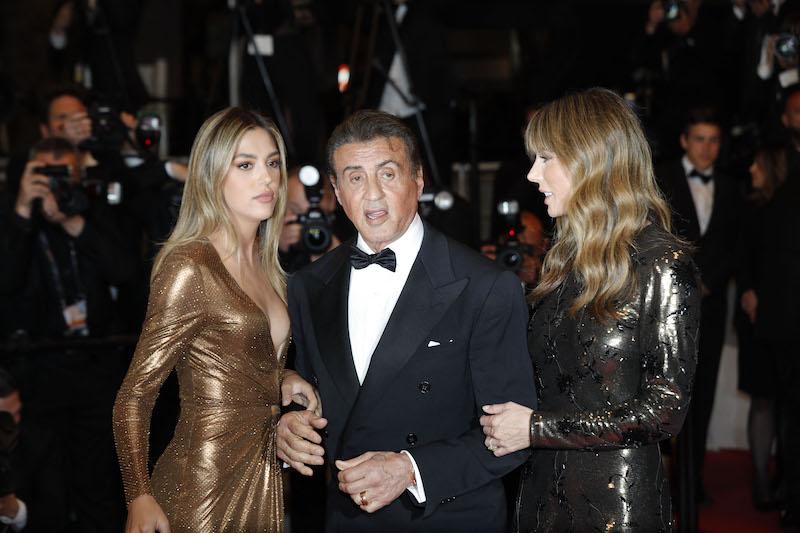 Article continues below advertisement
Never miss a story — sign up for the OK! newsletter to stay up-to-date on the best of what OK! has to offer. It's gossip too good to wait for!
Another source added, "Sly is so happy to have this opportunity to make things right with Jennifer again. He never wanted this divorce. It broke his heart in two that she filed those papers and was ready to walk away for good — you could say it scared him straight in a lot of ways. Instead of throwing the towel in, he's sat her down and figured out a way for them to give it another try to get back on track and resolve those issues that put them in this bad spot in the first place. It's going to mean a lot of soul-searching, compromise on both sides and a willingness to come together and compromise for the greater good. It goes without saying the girls are thrilled their folks aren't throwing in the towel and that they won't be spending the holidays as a broken family. They respected whatever their mom and dad ultimately decided to do, but of course it was heartbreaking when a divorce looked inevitable — especially after things got kind of hairy with the filings, tattoo cover-ups and so on. They had this very intense but productive talk at their home where they laid it all on the line and aired where each of them was coming from. Assurances have been made on both sides that they're going to be a family and get through this together. It's one step at a time right now, but they're figuring things out step by step and very happy to be a family again. Sly's friends are very proud of him for making this happen and there's every hope this can stick!"