NEWS
A Slow Decline:
Ivana Trump Looked Frail In Final Photos Taken In The Months Leading Up To Her Death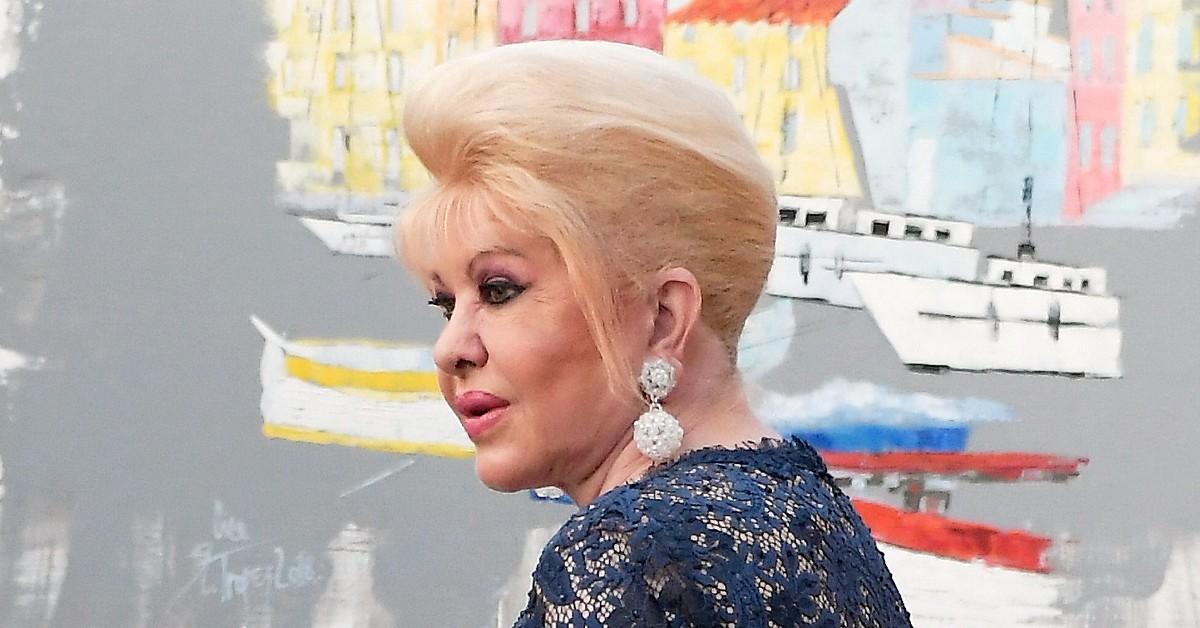 Ivana Trump's death came seemingly without warning, but according to several snapshots taken in the months leading up to her tragic passing, former president Donald Trump's ex-wife appeared frail and in need of help getting around the busy city.
The New York Police Department confirmed the 73-year-old socialite was found dead in her N.Y.C. apartment on Thursday, July 14. According to the police statement, she was found "unconscious and unresponsive," and pronounced dead at the scene. Medical examiners are still working to determine the events that led up to her death.
Article continues below advertisement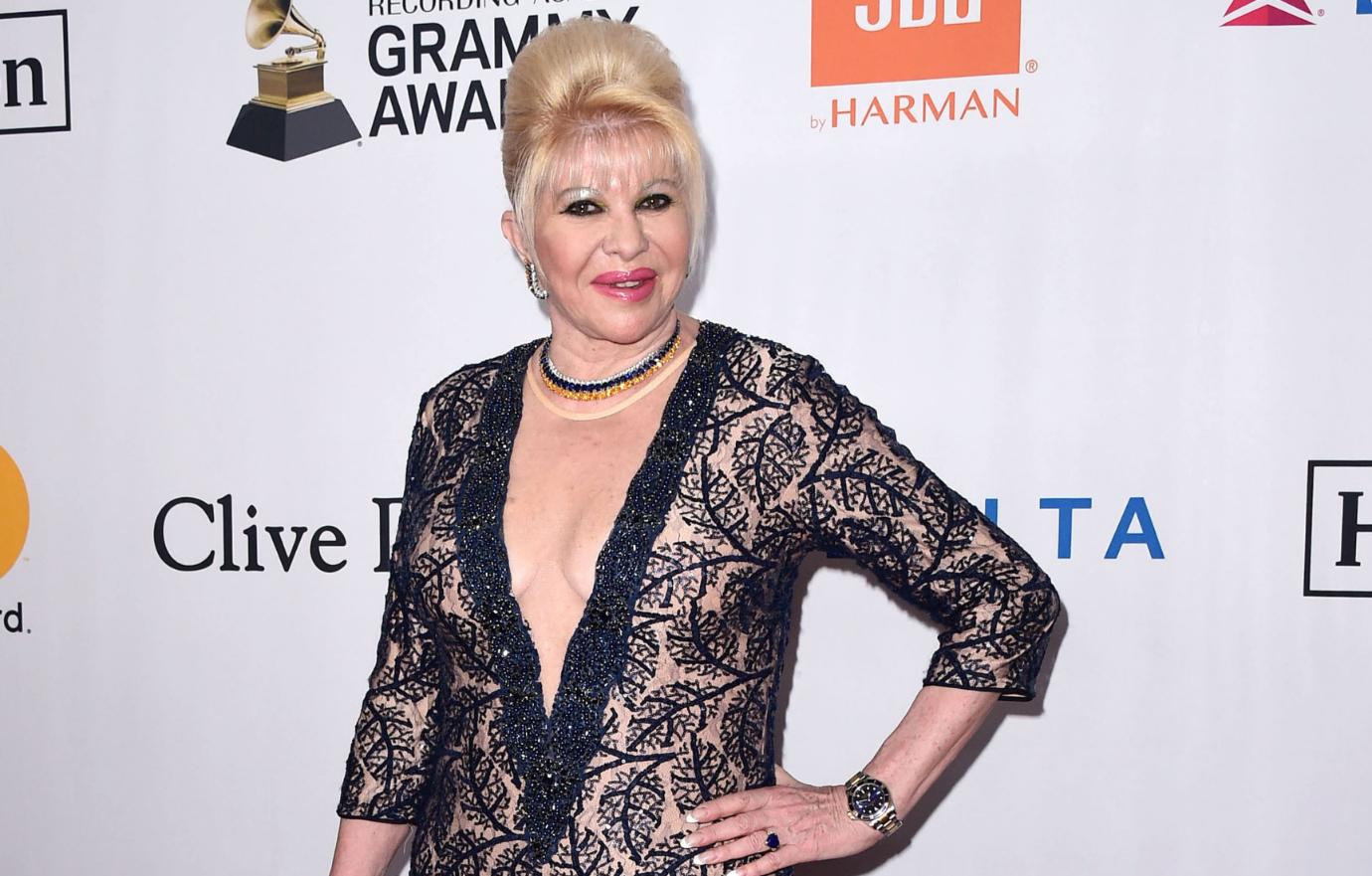 Article continues below advertisement
She appeared pale and frail as she was escorted down the street, looped arm-in-arm with one of her aides who carefully helped her walk while on the way from her townhouse to her hair salon.
Little is known about Trump's health or the conditions that may have led to her passing, as the mother-of-three has largely kept out of the public eye since the death of her ex-husband Rossano Rubicondi in 2021. Police are investigating potential causes, including a theory she may have fallen down her stairs or suffered cardiac arrest.
Article continues below advertisement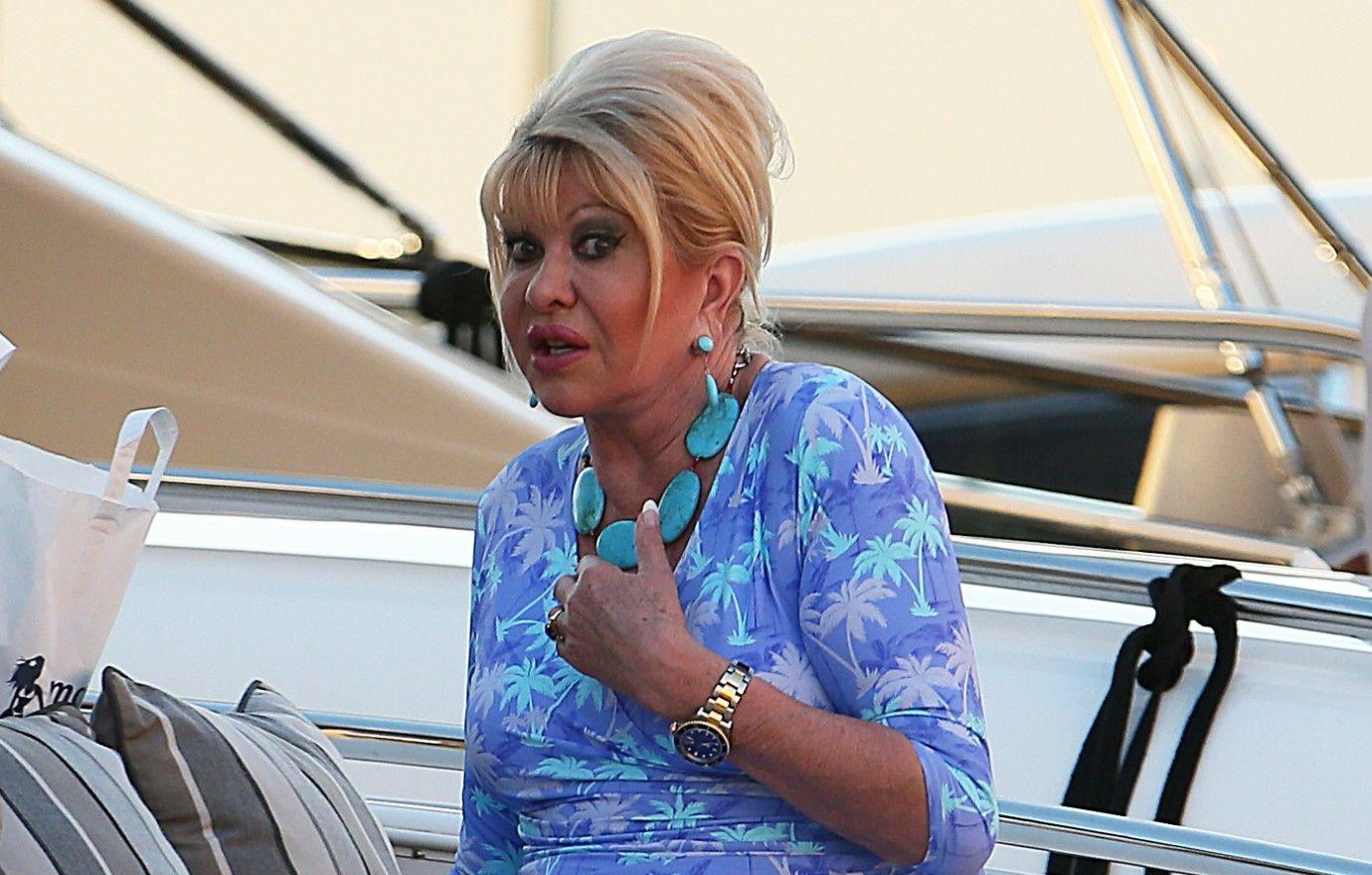 DONALD TRUMP BELIEVES PRINCE HARRY & MEGHAN MARKLE ARE HEADED FOR A DIVORCE: 'IT'LL END BAD'
As OK! previously reported, Eric Trump penned a tribute to his mother on Thursday, July 14, shortly after news broke confirming her death.
"Our mother was an incredible woman — a force in business, a world-class athlete, a radiant beauty, and caring mother and friend," he wrote in a post shared to Instagram. "Ivana Trump was a survivor. She fled from communism and embraced this country. She taught her children about grit and toughness, compassion and determination. She will be dearly missed by her mother, her three children and ten grandchildren."