NEWS
Final Plans
Ivana Trump Was Planning Trip To St. Tropez Before Untimely Death, Best Friend Reveals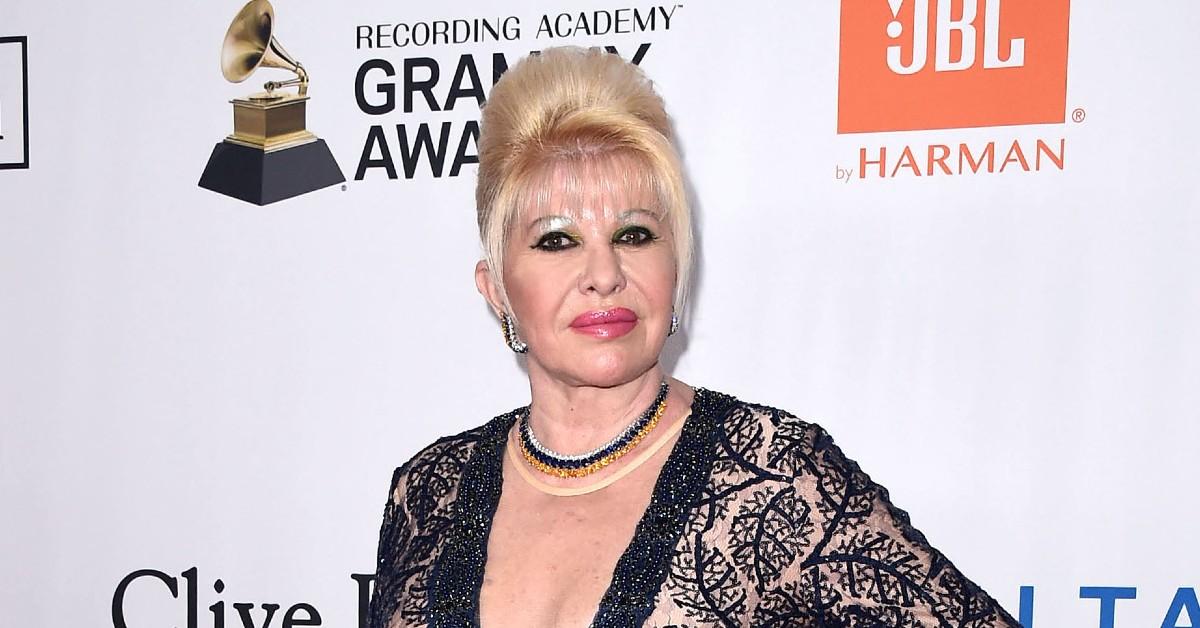 Ivana Trump was reportedly set to jet off to St. Tropez before her untimely death Thursday, July 14.
Trump's best friend Nikki Haskell revealed Donald Trump's former wife was "leaving for St. Tropez tomorrow," noting, "This was going to be her first trip away since the pandemic. She was afraid of getting the virus."
Article continues below advertisement
"She was really looking forward to going to Europe … We had so much fun with Ivana on the boat. She was my best friend," her emotional best friend told Page Six.
Haskell pointed out her late friend was "totally locked down" during the pandemic and "wouldn't go anywhere" because she was so afraid of catching COVID-19.
IVANA TRUMP LOOKED FRAIL IN FINAL PHOTOS TAKEN IN THE MONTHS LEADING UP TO HER DEATH
"She only walked from her house, to a restaurant next door, maybe one or two restaurants around the corner. That's it," Haskell told the publication.
Dubbing the longtime businessperson, 73, her "best friend," Haskell explained they met "the night she met Donald [Trump] … I can't even tell you how fabulous she was, just a great friend, and the most amazing, inspirational person."
When Trump was finally ready to get back to a form of normalcy in light of the pandemic, Haskell said they discussed a trip around the world together: "We were contemplating taking a trip around the world this January — take two months off and take a trip around the world. I just can't believe it."
Article continues below advertisement
Haskell revealed that the last time she saw her longtime pal was about three weeks ago when they had dinner together at Primola on the Upper East Side.
The socialite was found dead in her N.Y.C. apartment on Thursday after police received a 911 call about an "aided individual" at about 12:40 p.m. She was pronounced dead at the scene. Medical examiners are still working to determine the events that led up to her death.
INSIDE THEIR BITTER DIVORCE: IVANA TRUMP ONCE SAID DONALD TRUMP MADE HER FEEL 'VIOLATED' DURING SEX
Shortly after the tragic news broke, Trump's son, Eric, penned a tribute, calling her "an incredible woman — a force in business, a world-class athlete, a radiant beauty, and caring mother and friend."
"Ivana Trump was a survivor. She fled from communism and embraced this country. She taught her children about grit and toughness, compassion and determination," he continued. "She will be dearly missed by her mother, her three children and ten grandchildren."
Trump and the former president of the United States divorced in 1992 after welcoming three children. The former couple shares sons Donald Jr., 44, and Eric, 38, as well as daughter Ivanka, 40.