NEWS
Ivanka Trump Spotted Out With Husband Jared Kushner In Miami After Neighbors Call Out Their Diva-Like Behavior — Pics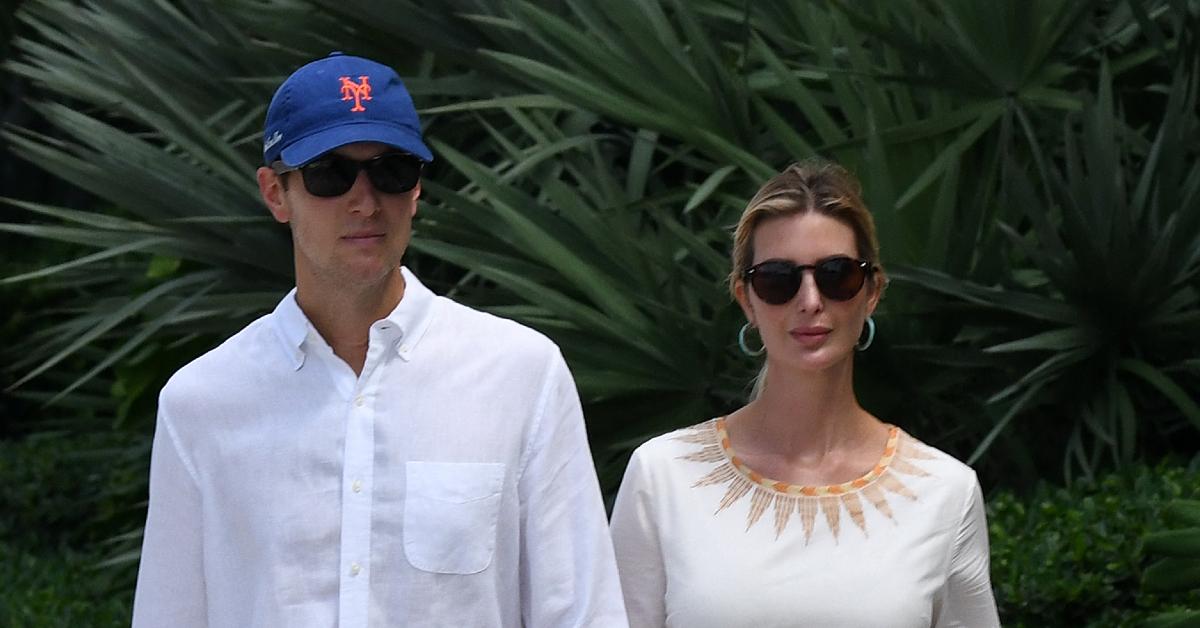 Ivanka Trump was seen enjoying the last few days of summer alongside her husband, Jared Kushner, in mid-September.
The socialite, 40, and Kushner, 41, held hands as they soaked up the sun.
Article continues below advertisement
In another set of photos, the blonde beauty wore a strapless red bathing suit with white striped shorts. Trump also took to Instagram to share some of her adventures.
"🌈🌊🌊🏄‍♀️🌊🌊," she captioned a video of her wakesurfing off a boat. Of course, people were impressed with her skills.
One person wrote, "Amazing 👍❤️ See you in Palm Beach very soon#😘," while another added, "Omg i see a rainbow 🌈 above you on the right 😍."
A third person added, "That almost doesn't look real! Super cool!!!"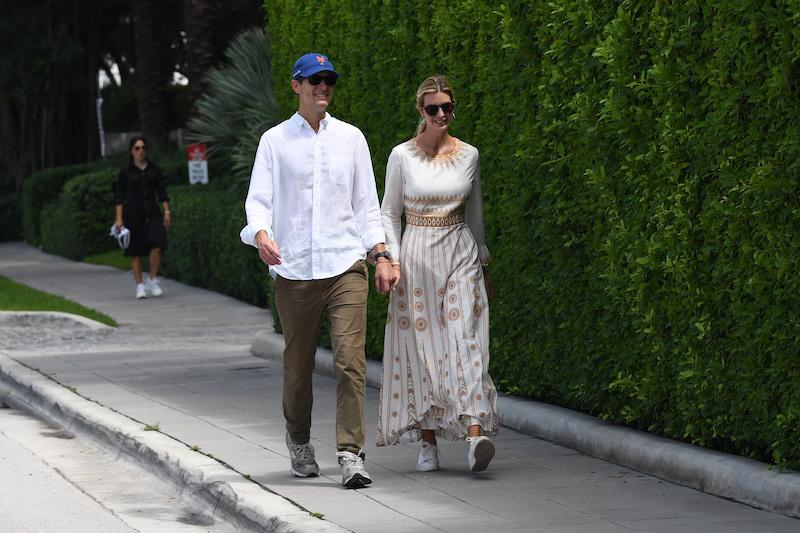 Article continues below advertisement
As OK! previously reported, the locals are less than pleased with Trump and Kushner residing in the Sunshine State.
"Ivanka and Jared have been trying to get into the social scene in Miami, but there hasn't been a warm welcome," a source revealed, adding that the pair's diva-like behavior have rubbed people the wrong way. "They're definitely still struggling to find their place."
Article continues below advertisement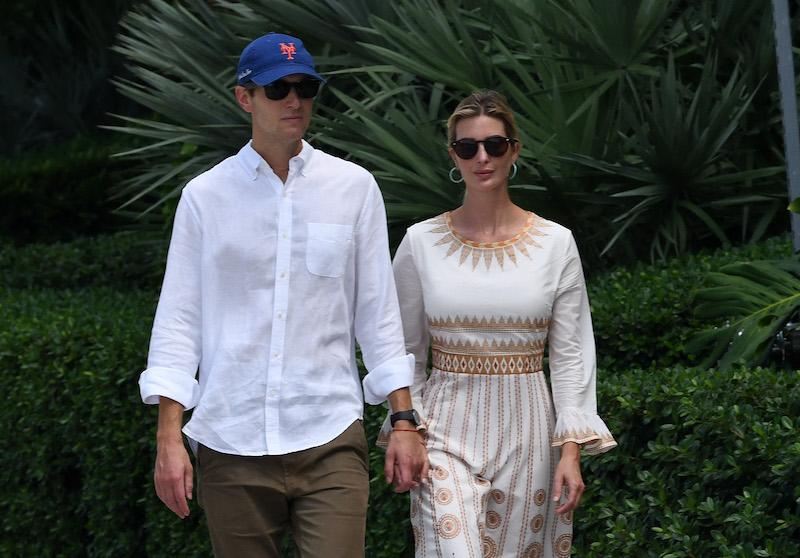 Article continues below advertisement
To make matters worse, Trump went to the beach with her 11-year-old daughter, Arabella, and their dog, where they were seen next to a "no dogs allowed sign," which did not go over well. "I just opened my mouth and said, 'You can't go out there with the dog!'" the woman said.
Another incident occurred when Trump took two pumpkins from a Halloween event, even though she was told she could only take one. "She seems to be about — 'I live in this little cocoon where the rules don't apply to me' — in her own little world," the resident said.
Though their inner circle is dwindling, it doesn't seem like the two are going anywhere. "Jared's been building his new financial company, Affinity Partners. It's an investment firm based in Miami, so that will be their permanent home base. She's a savvy woman who has dealt with the sharks of society circles her entire life. She will lie low for a while and work on finding a way to come back out on top," the source added.