TRUE CRIME
Jailed Woman Conceals Four-Inch Revolver Inside 'Body Cavity' — Takes Prison Officials Three Weeks To Find Weapon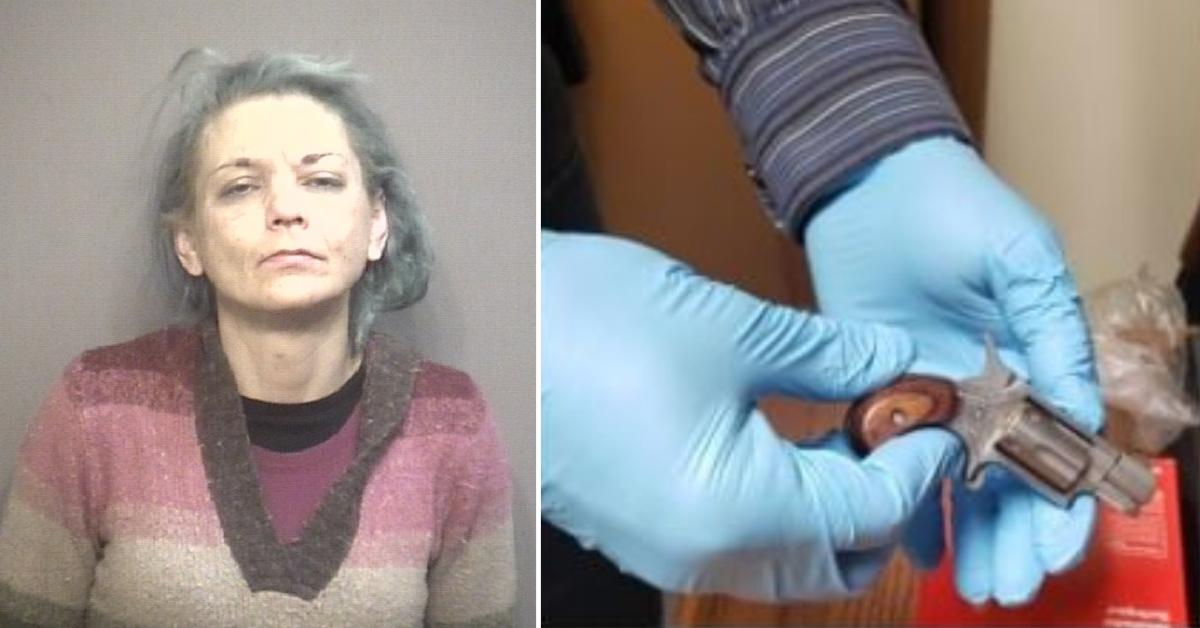 Inmate Amy Natasha Wilhite, who was initially taken into custody at the Boone County Jail on February 14 on drugs charges, is facing an additional felony weapons charge after prison officers found a small gun in her cell — which she allegedly tried to conceal in one of her "body cavities."
According to the Boone County Sheriff's Department, officers found the pint-sized weapon in her jail cell on Wednesday, March 3. The gun has since been identified as a North American Arms .22 caliber revolver.
Article continues below advertisement
After prison guards found the revolver in a stash of her personal belongings, she was slapped with an additional charge of delivery or possession of a weapon at a county/private jail/corrections center — a class B felon.
Wilhite was originally arrested on charges of controlled substance, unlawful possession of a firearm, unlawful possession of drug paraphernalia, resisting arrest, failure to appear and a probation violation for an original charge of DWI. She remains behind bars on bond.
Article continues below advertisement
The man was even reportedly told to "squat and cough" to make sure he wasn't hiding anything in a body cavity. The prison guards discovered the revolver one day later in his cell. The man received medical treatment for any possible injuries sustained from when he concealed the weapon in his rectum.