EXCLUSIVE
James Van Der Beek Details The 'Beautiful Chaos' Of Raising His 6 Kids: 'They Are A Tight Knit Crew'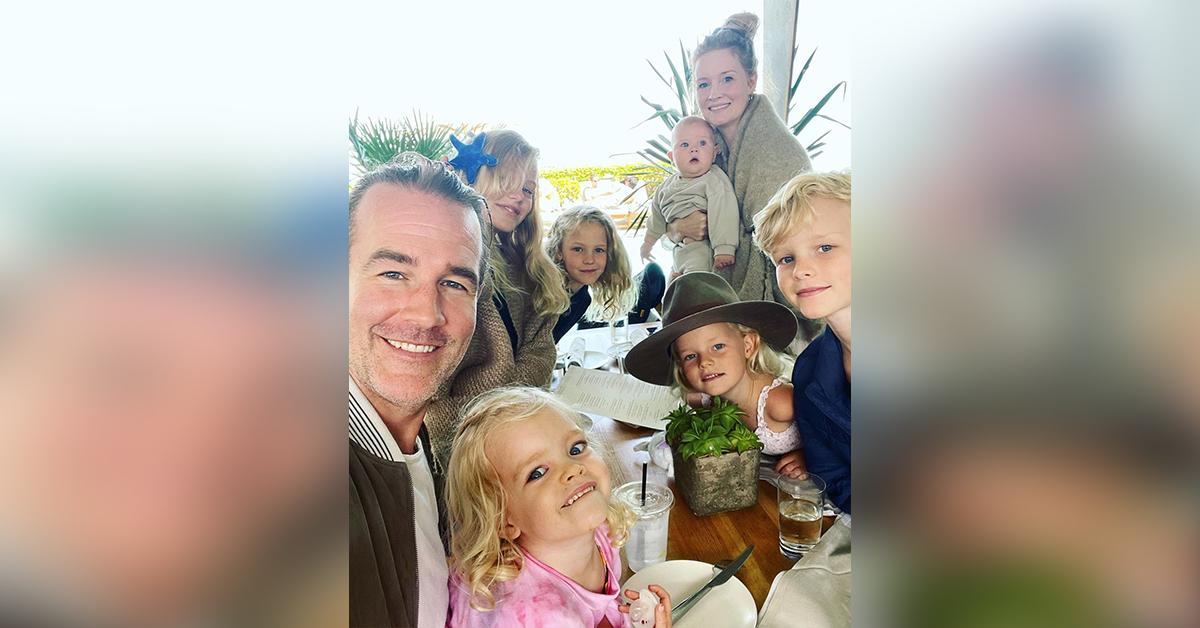 Though James Van Der Beek and his wife, Kimberly, have their hands full with six kids — Olivia, 12, Joshua, 10, Annabel, 8, Emilia, 6, Gwendolyn, 4, and 1-year-old Jeremiah — they wouldn't have it any other way.
"We gave up on not craziness three or four kids ago, so it's beautiful chaos," the Dawson's Creek alum, 45, who teamed up with Libby's Vegetables to honor the season that's all about family traditions and giving back to those in need, exclusively tells OK!. "One on one time is really important. I've found it's vital to have those special days, those special experiences with the kids. There's nothing better than getting to experience something fun or special with them — whether it's a football game or concert with one of my kids. We can create that space where they can ask questions, and I get to hear their take on certain things and how they've been thinking about the world or their place in it. It's endlessly fascinating."
Article continues below advertisement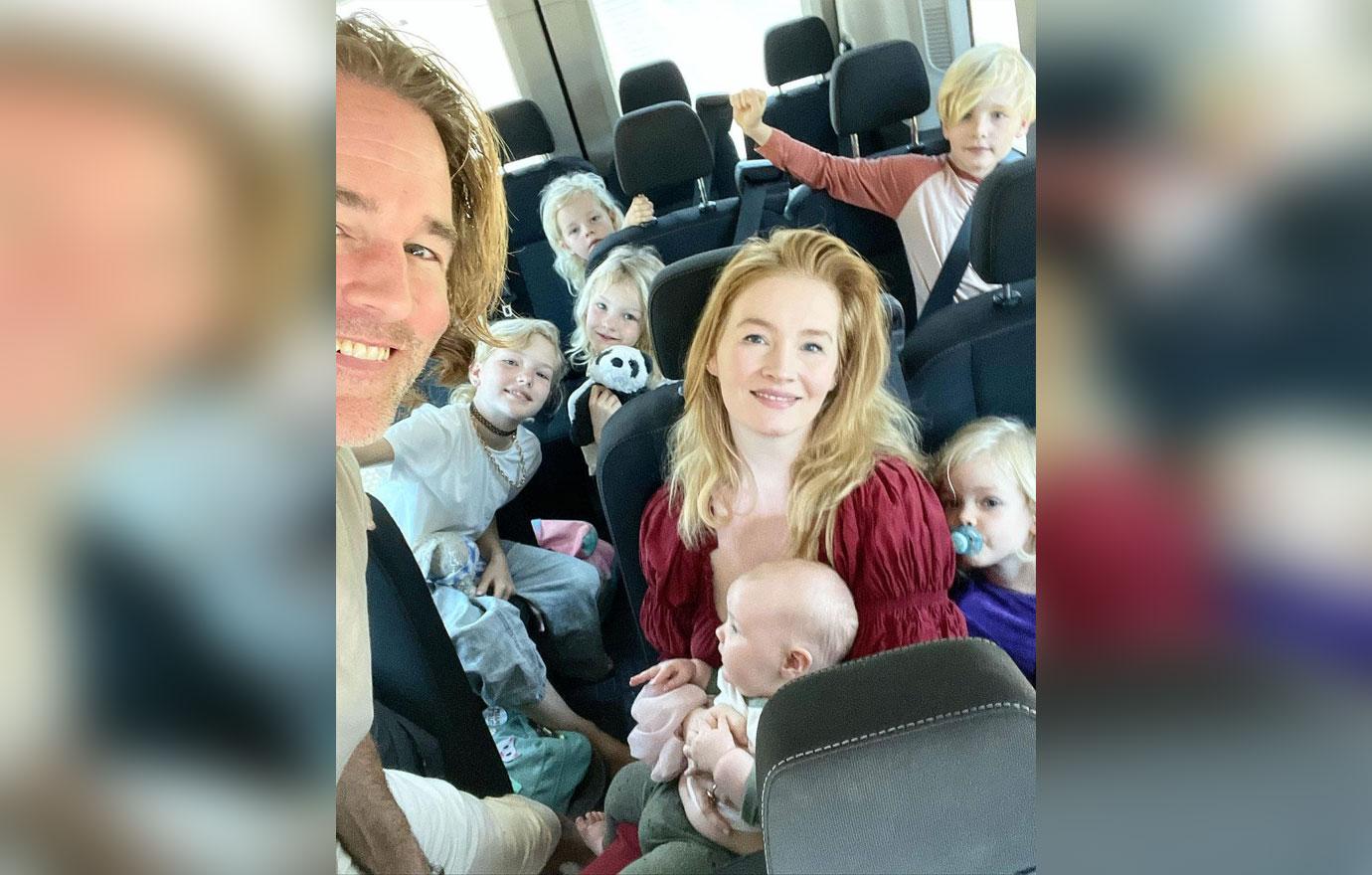 To switch things up, Van Der Beek and his brood have made it a ritual to take RV trips throughout the country. "That was definitely an adventure," he admits. "We'll do a movie night and see what the kids respond to or their opinions on certain characters or storylines. For me, that's really fun. Like I said, those experiences are unique, a concert, a sporting event those are fun to do individually, but as a group, it's great to try something new. We tell them, 'We're going to go someplace we've never been before!'"
Article continues below advertisement
The Hollywood star notes that his kiddos "are a tight knit crew" most of the time. "There really is a lot of love. They get on each other's nerves, of course, and once in a while you have to play counselor or referee," he quips. "But for the most part, they do seem to care about their siblings' happiness, their well-being, and the dynamic is constantly shifting."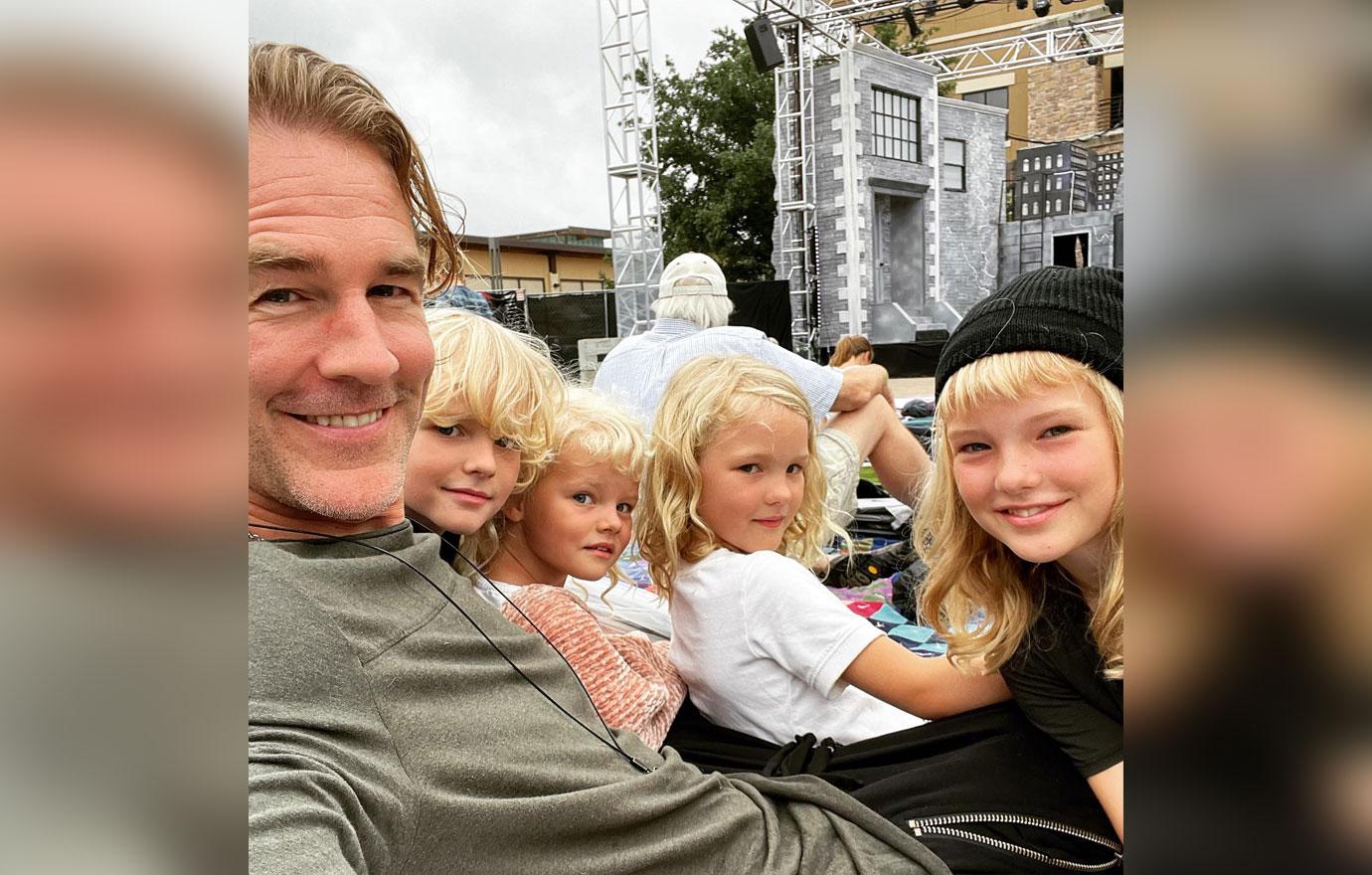 Article continues below advertisement
"Who is best friends last month is now maybe relating more with a different sibling," he shares. "It's interesting to see how the relationships evolve, especially with as many as we have. The fascinating thing to me is that they seem to bond with the one not closest to them in age."
MORE ON:
James Van Der Beek
Van Der Beek and his wife moved to Texas from California in 2020, and he couldn't be happier about their new spot. "We love the space, we love being in nature," he says. "We're much more in touch with the natural rhythms of the seasons and the moon. Last night we had a fire for the full moon. Everybody talked about what they would want to put in the fire and change moving forward. We also planted a garden. It's been a blessing for my nervous system and for our kids. This place really feels like home."
Article continues below advertisement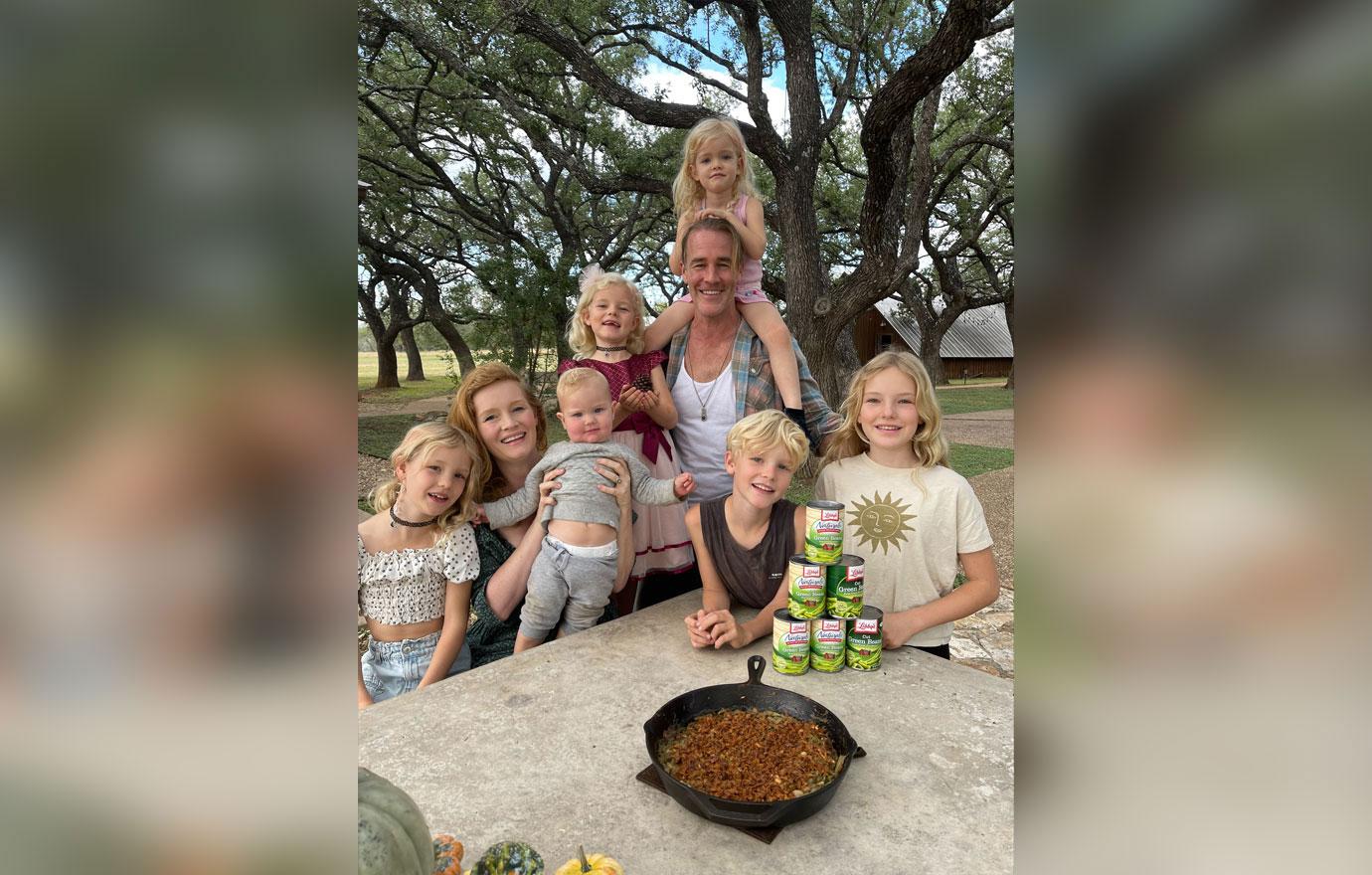 Article continues below advertisement
In the meantime, the Connecticut native is excited about partnering with Libby's Vegetables just in time for Thanksgiving and the holidays.
"I used to get Libby's Vegetables at grocery stores when I was a kid, so they're a great brand and Meals on Wheels is an organization my grandfather used to volunteer for, and I remember the pride he took in delivering a meal for a senior in need. I was thrilled to support them," he shares.
Beginning November 9 and thru December 31, share Van Der Beek's green bean casserole recipe on Instagram or post a photo of your own with the hashtag #LibbysGivesThanks and Libby's will donate a can of farm-fresh vegetables (up to 500,000 cans) to Meals on Wheels in support of their mission to improve the health and quality of life of seniors so no one is left hungry or isolated.
"The fact that it's all based on sharing recipes for a green bean casserole, which is a real staple on Thanksgiving, is amazing. It's a dish that can be customized to your family's taste," he adds.