NEWS
Janet Jackson Reflects On Late Brother Michael 13 Years After His Tragic Death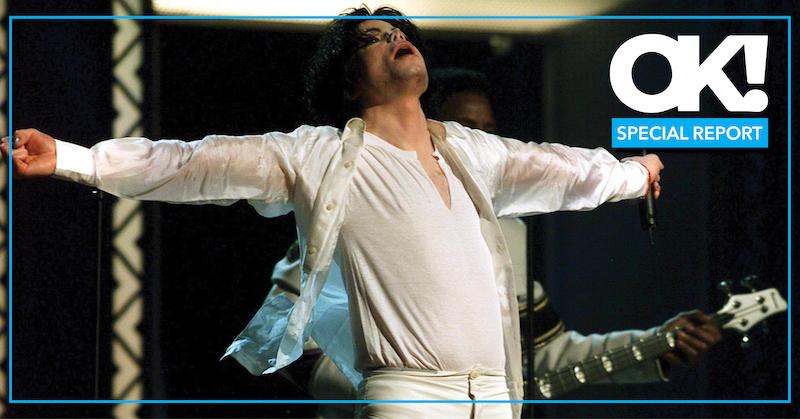 Janet Jackson has never forgotten her brother Michael Jackson's cruel taunts. "There were times when Mike used to tease me and call me names. 'Pig, horse, slaughter hog, cow,'" recalls the star, who began having body image issues at age 11. "He would laugh about it and I'd laugh too," she adds, "but then there was some where down inside that it would hurt."
Article continues below advertisement
The revelation is just one of many the 55-year-old singer makes in the new Lifetime documentary, Janet, which chronicles her journey from child star to actress and pop music icon. While the four-part series covers a lot of ground, including her high-profile divorces and infamous 2004 Super Bowl wardrobe malfunction, the most shocking disclosures are reserved for Michael, who died of a drug overdose at age 50 in 2009 and whose legacy has been marred by multiple accusations of sexual abuse starting in 1993. "Janet has been the keeper of her family's secrets for decades," says an insider, "but she's finally opening up about Michael in the hopes of bringing closure to the Jacksons, and his alleged victims."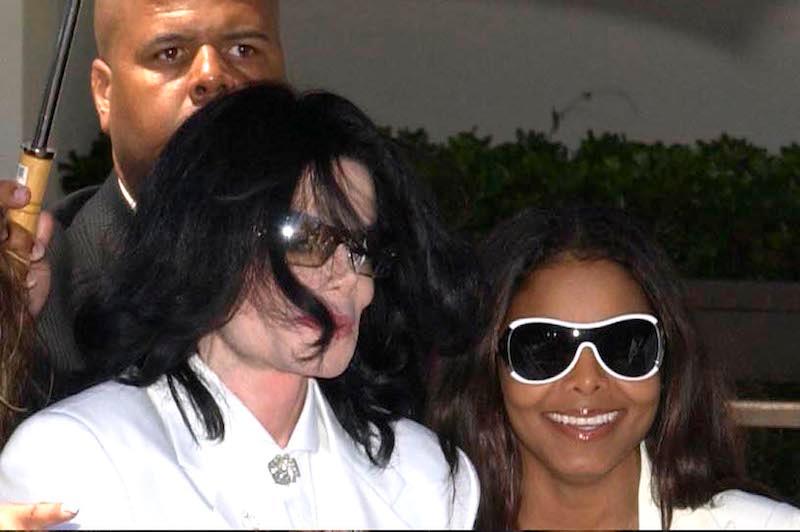 Article continues below advertisement
Publicly, Janet has maintained that she believes her brother is innocent of molesting young boys. "I know my brother. He didn't have that in him," she states in Janet. "[He] would never do something like that." But the insider says that privately, she has some concerns about her brother's behavior, which included inviting young boys for sleepovers at his Neverland ranch. "She says Michael had a truly childlike outlook on life, but he also craved love and affection, and those kids idolized him," says the insider. "[Michael] probably crossed a line, but she won't say that. She grapples with it every day."
Article continues below advertisement
The case against Michael stretches back decades. In 1993, the parents of then 13-year-old Jordan Chandler filed a civil suit against the superstar claiming the Gary, In., native had "repeatedly committed sexual battery" on their son; months later, the multiplatinum singer denied the allegations in a live TV address.
To avoid a trial, however, the "Bad" singer eventually settled with the family for more than $20 million. He could not avoid court 10 years later, when he was formally charged by the Santa Barbara County Sheriff's Dept. with child molestation following a raid on Neverland. He posted $3 million in bail, and in 2005, the criminal case went to a headline-grabbing trial.
A young cancer survivor, Gavin Arvizo, testified that Michael, who had befriended him, had "masturbated" him and served him alcohol that the star called "Jesus Juice." Despite damning evidence, the King of Pop was acquitted of all charges that June, but his troubles were far from over. Michael became more and more reclusive as he struggled with drug addiction. In fact, the cardiac arrest that killed him was caused by a lethal combination of sedatives and propofol. (In August of 2009, his death was ruled a homicide, and his physician Conrad Murray, served two years in jail after being convicted of involuntary manslaughter).
And after his passing, even more accusations surfaced. In the controversial documentary, Finding Neverland, choreographer Wade Robson and former child star James Safechuck claim they were both sexually abused by Michael for years. (Michael's estate released a statement at the time accusing the men of lying, saying the doc was, "yet another lurid production in an outrageous and pathetic attempt to exploit and cash in on Michael Jackson" and later sued HBO over the network's plans to air the special.
All of which leaves Janet in an unenviable position. "I'm still guilty by association," she says in Janet, adding that her career took a major hit because of the scandals. (Coca Cola pulled out of a deal when accusations went public. "[They] said, 'No, thank you,'" she recalls. "But, that's the way the world works.")
Between her disastrous appearance at the Super Bowl and the shadow of Michael, Janet stuck by her brother's side as sexual abuse allegations mounted. "I wanted to be there for him," she says of her next-oldest sibling in the family of 9 kids.
Article continues below advertisement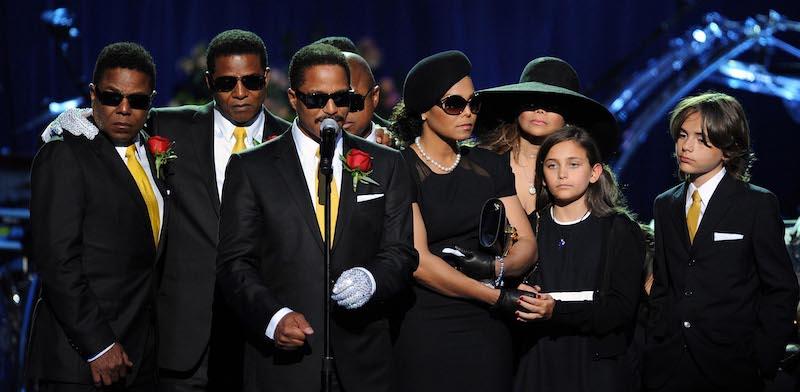 Article continues below advertisement
While she continues to tout Michael's innocence, the insider say she did watch interviews with Wade and James after Finding Neverland aired and is haunted by their claims. Her message for Michael's alleged victims: "She truly hopes Wade and James have been able to heal."
Michael's death continues to rock the family. "Janet says his addiction issues ruined not only his life, but it also took a toll on his children and his loved ones," says the insider. He left behind kids Prince, 24, and Paris, 23 (mom is Michael's former wife, Debbie Rowe), and Bigi, 19 (born via surrogate). Her relationship with Paris is fraught. The two fell out shortly after Michael's death, when Paris claimed on Twitter that her grandmother, Katherine, had been kidnapped (Katherine refuted the notion in a video). "Janet tried to be a guiding mother figure to Paris, but it backfired," reveals the insider. "The more she tried, the more Paris rebelled. It got very nasty between them."
Still, the insider says Janet is hoping they can someday reconcile. "Janet feels time could help, and wishes they could take baby steps towards a renewed friendship." Adds the insider: "It's what Michael would have wanted."