EXCLUSIVE
Spoiled Rotten! Jason Aldean Drops Some Major Cash On His Kids, Says Source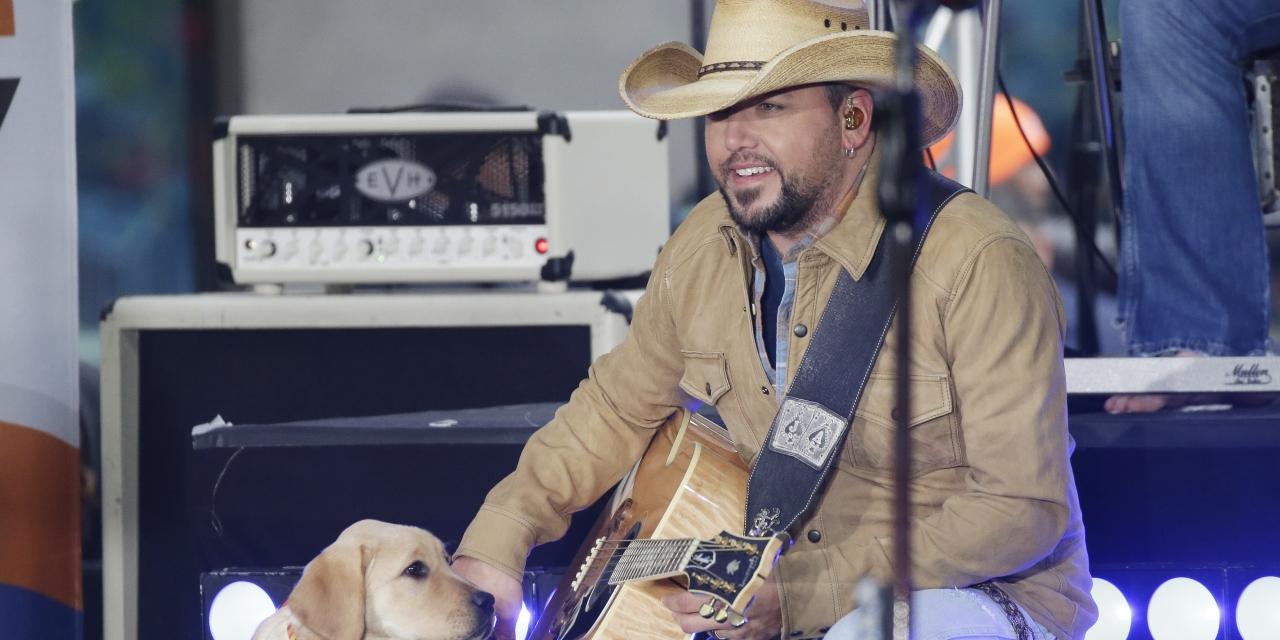 Just call him Country Daddy Warbucks! A pal tells OK! crooner Jason Aldean, who boasts an $80 million fortune, loves splashing his cash around — especially when it comes to his children.
The 43-year-old "Big Green Tractor" singer — who shares son Memphis, 3, and daughter Navy, 22 months, with wife Brittany Kerr and girls Kendyl, 13, and Keeley, 17, with ex Jessica Ussery — "likes being seen as the moneybags and leaves the tough love to the kids' moms," says the friend.
Article continues below advertisement
"Jason's generosity knows no bounds when it comes to children," adds the friend. "He's definitely spoiling the kids, but nobody complains about it, so he just keeps on buying them stuff. Nothing makes him happier."
The country star recently vowed to maintain a better work-life balance after years of working around the clock. "I've made it a point at this point of my career to scale back a little bit and still make sure that I'm out playing shows and doing what I need to do there," he shared. "But spending a little more time at home too.
Article continues below advertisement
"I think it's something that I've gotten a grip on a little, the older I've gotten and the longer I've been in the business. I think I've finally, after all these years, got it figured out now."
A happy home is something Aldean couldn't be more grateful for. "For me to have a big family, like this growing family, it's pretty cool. It wasn't like that for me growing up, so it's a different vibe," he explained. "I love being a dad. I think that's probably the coolest thing you can be is a parent and raise kids, and see what they turn into."