NEWS
Jenna Bush Hager Jokes She Was 'Disappointed' Hoda Kotb Wasn't At Jennifer Lopez's Wedding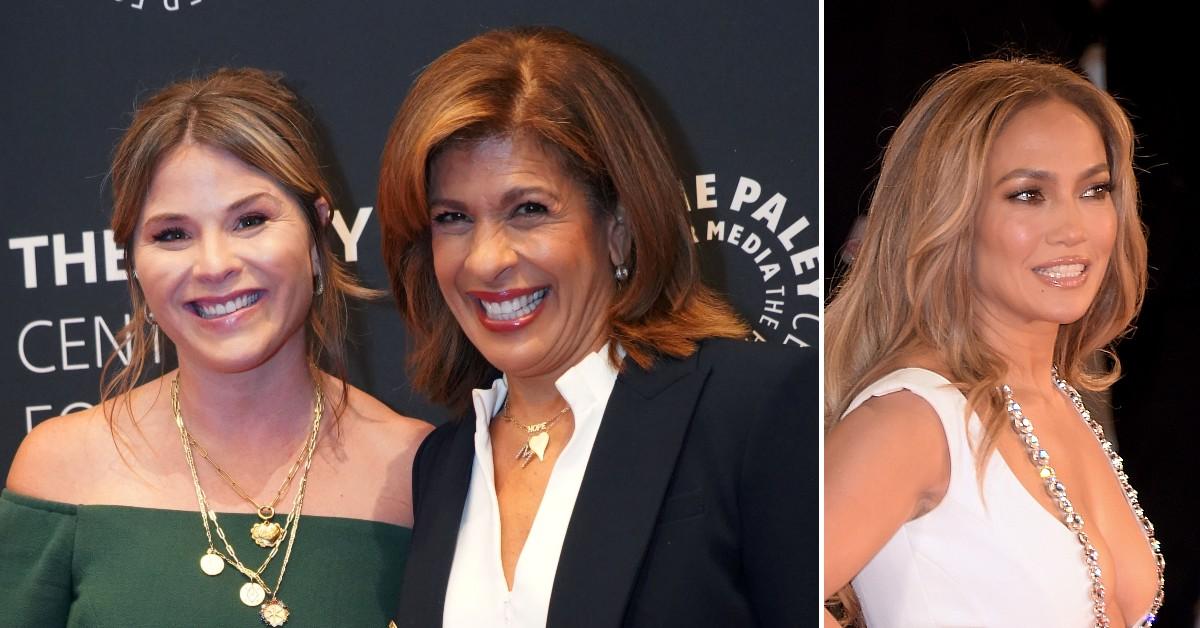 Article continues below advertisement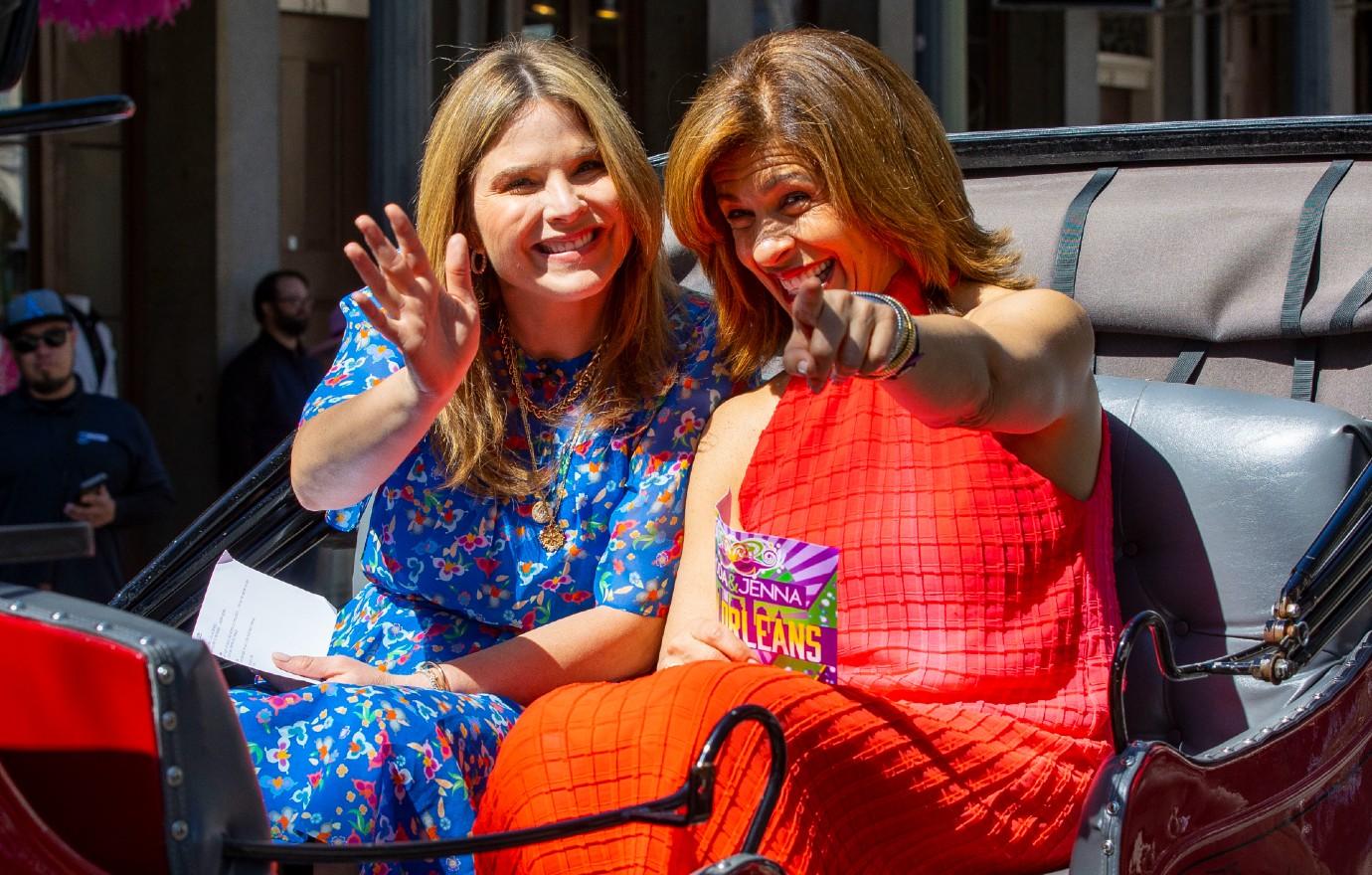 "They tied the knot, she quoted in something that she posted that love is patient. I love that. Love is patient, and she wrote, 'We did it! Love is beautiful, love is kind, and it turns out love is patient.' 20 years. I just have to say something about Jennifer Lopez — I feel like some women when they get their heart broken curl up and say, 'That is it. That was the best part of my life, and it's now passed or my heart is broken, and I won't let that happen to me again.' They get that suit of armor and that is how they barrel through life. She does the opposite," the TV star, 57, said on the Today show about the Las Vegas wedding, which took place on July 16. "There has always been that since the first time I interviewed her. She has a vulnerability that says, 'I am open.' People may say what they are going to say because people are like, 'What?' You get one beautiful life to live — what are you going to do? Are you going to sit back and say, 'Look at me, I am all protected.' No, you dove back in, you're going to Vegas with your old boyfriend! You know he looks at her like he did 20 years ago."
Article continues below advertisement
Bush Hager, 40, gushed that she "loved the whole thing," especially since she wore a dress she had in her closet, which was from an old movie set.
"She looked beautiful — it was simple, her kids, her mom, small," Kotb shared.
However, Bush Hager only had one bone to pick — why wasn't Kotb there? "I was kind of disappointed, to be honest, because I thought you were going to be invited. I know they decided to do a small, intimate thing, but had they had a big one, you might have been there. Might have is better than not. Your feelings aren't hurt?" the mom-of-three asked.
"No, but I do think it reminds a lot of people that in many phases of life, who knows? If you're open, who knows? I love people who are open to things. It's so much better!" Kotb shared.
Article continues below advertisement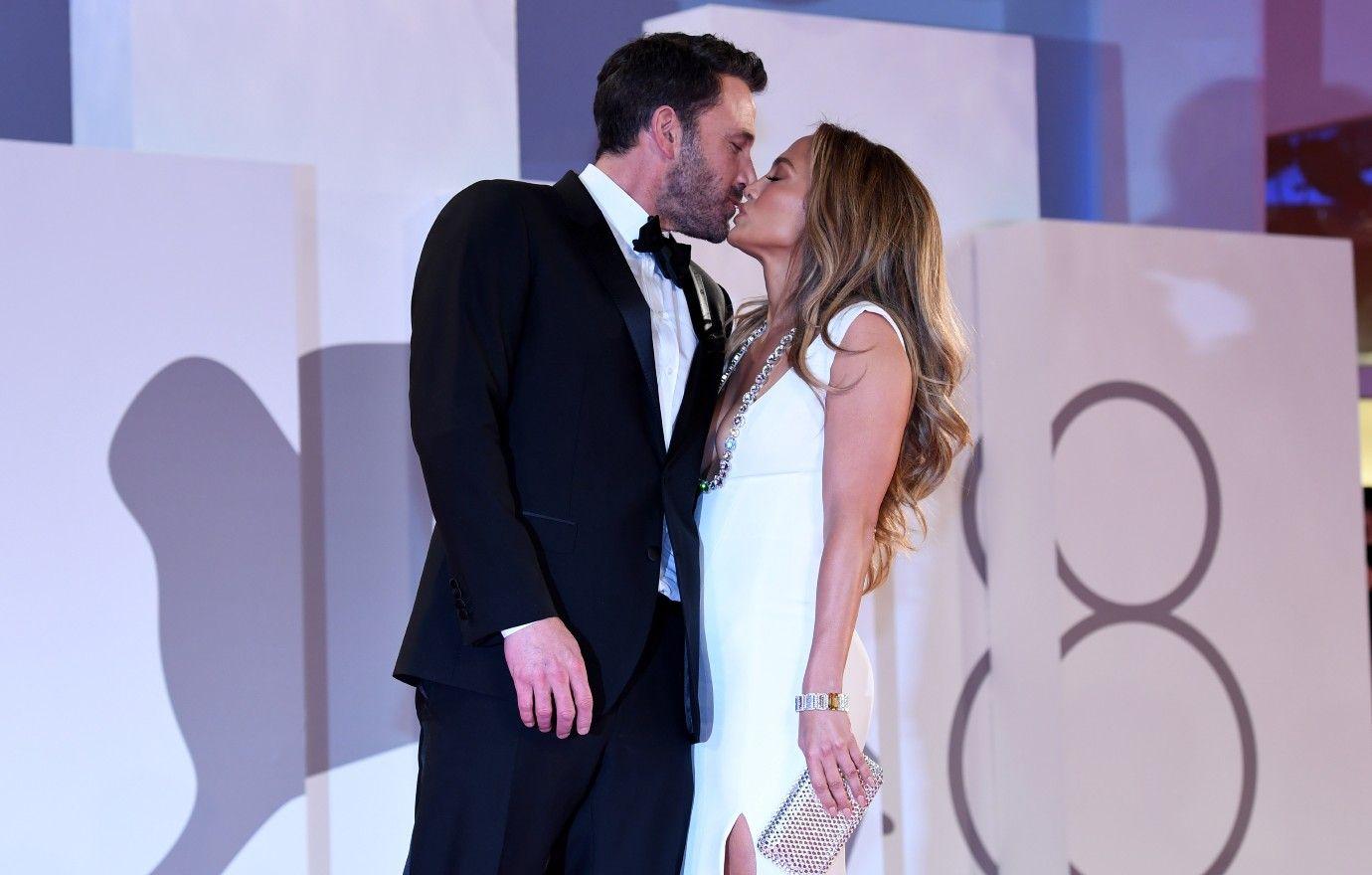 On Sunday, July 17, Lopez, 52, shared that she and Affleck tied the knot — just three months after they got engaged.
"Exactly what we wanted. Last night we flew to Vegas, stood in line for a license with four other couples, all making the same journey to the wedding capital of the world. Behind us two men held hands and held each other. In front of us, a young couple who made the three hour drive from Victorville on their daughter's second birthday — all of us wanting the same thing — for the world to recognize us as partners and to declare our love to the world through the ancient and nearly universal symbol of marriage," she gushed.