NEWS
'Those Are Easy Mistakes, But I Regret Them': Ken Jennings Apologizes — Again — For Insensitive Tweets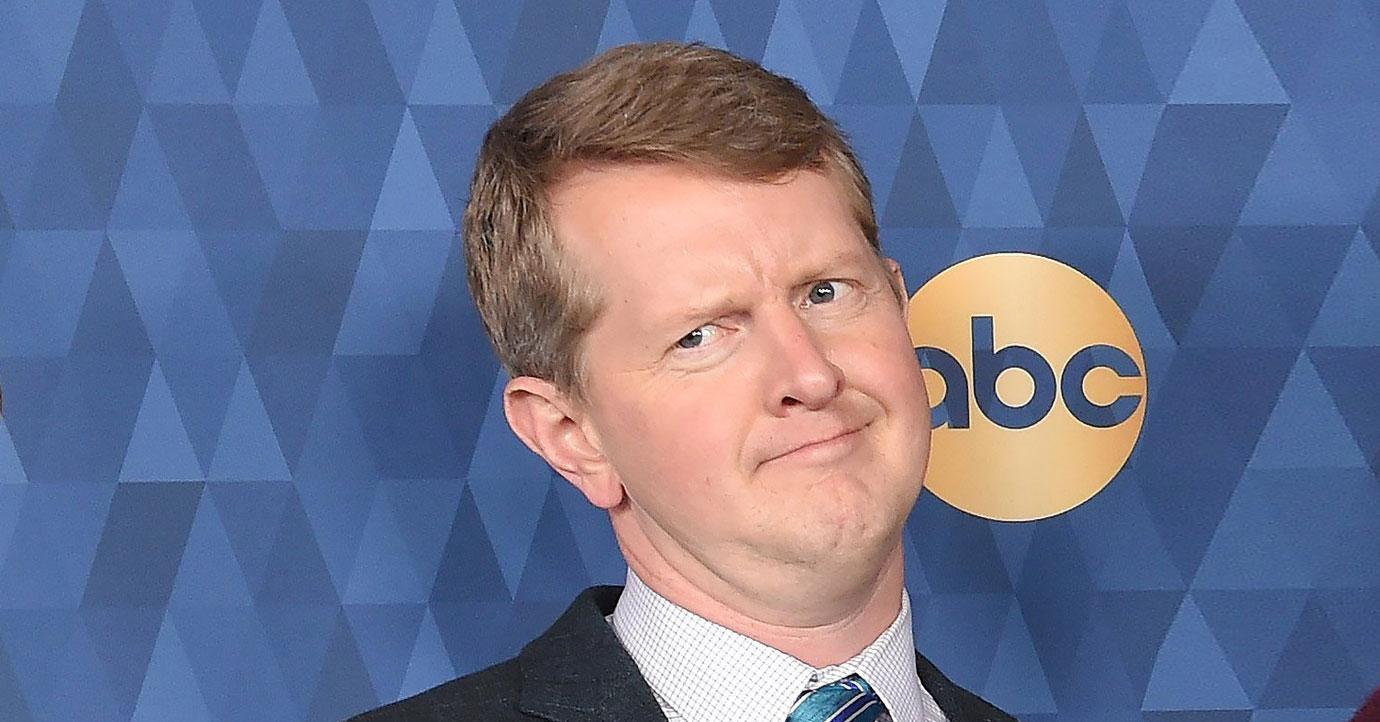 Owning up — again. Interim Jeopardy! host Ken Jennings revealed he was remorseful for insensitive remarks he previously made, which resurfaced on Twitter last year.
"Ken, I have to ask you a little uncomfortable question. Over the holidays you apologized for some insensitive past tweets. What have you learned since then after tweeting that?" Meghan McCain asked on the Monday, January 11, episode of The View.
Article continues below advertisement
"I believe that people should always be held accountable for things that they say, that seems like common sense to me," the 46-year-old told the ladies. "On social media over the years I feel like I have a pretty good track record, but there were certainly times when I got a little hot-headed about the events of the day and didn't take a second to cool down before tweeting, or I had an off-the-cuff thought that seemed like a funny joke in my head and then looked awful when I saw it on the screen."
ALEX TREBEK CAN'T STOP SWEARING IN OLD 'JEOPARDY!' OUTTAKES — SEE THE FUNNY REMARKS
He added, "Those are easy mistakes to me, but I really regret them because it's really easy to just take a second and think through before you put something on the internet for millions of people and that is kind of how I want to be moving forward."
In 2014, Jennings wrote some questionable and hurtful things on social media, including one tweet that read, "Nothing sadder than a hot person in a wheelchair."
Article continues below advertisement
"Hey, I just wanted to own up to the fact that over the years on Twitter, I've definitely tweeted some unartful and insensitive things," he began in a five-part thread. "Sometimes they worked as jokes in my head and I was dismayed to see how they read on screen.
Article continues below advertisement
"In the past, I'd usually leave bad tweets up just so they could be dunked on," he added. "At least that way they could lead to smart replies and even advocacy. Deleting them felt like whitewashing a mistake."
Ultimately, Jennings realized keeping the insensitive content on his page was not the right way to go and may "have given the impression I stand by every failed joke I've ever posted here."
Despite being open and honest with his fans about his past, some users were seriously unimpressed with the television host. "The preemptive apology for old tweets before getting to the Jeopardy gig. Smart," one person wrote, while another echoed, "Is this step 1 of formally accepting the Jeopardy gig?"