NEWS
John Mayer Almost Cried 'Five Times' While Watching 'Framing Britney Spears,' Admits His Heart 'Ached The Whole Time'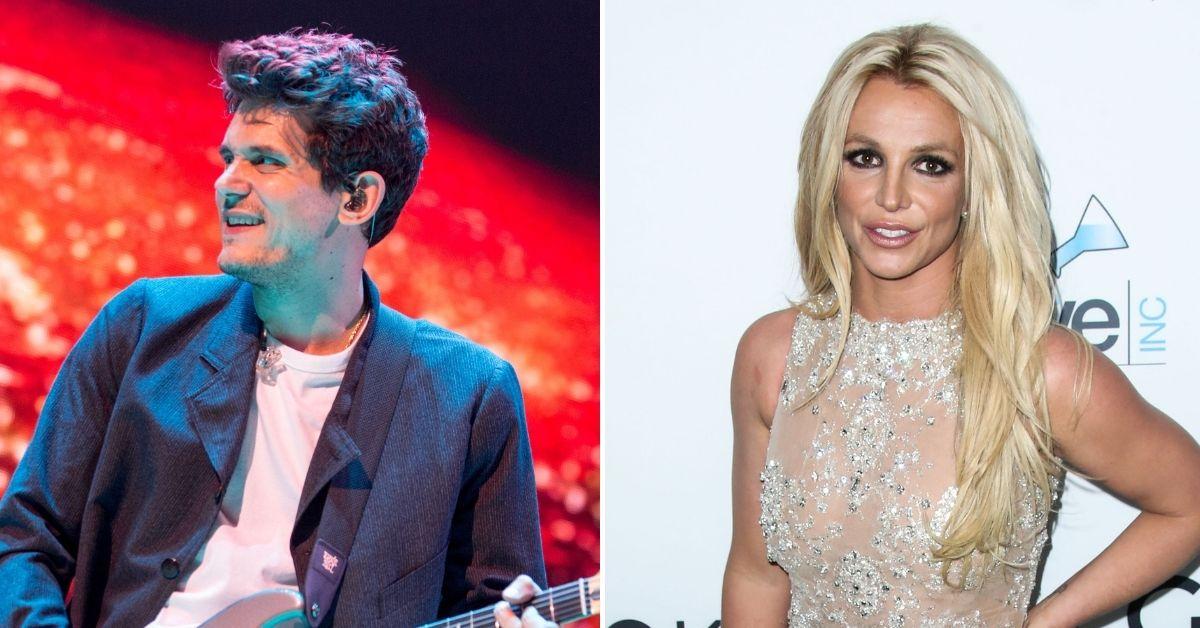 Another Britney Spears supporter. John Mayer revealed that he got emotional when he watched the eye-opening documentary Framing Britney Spears.
Article continues below advertisement
"Obviously, there's a lot to parse on a sociological level. I almost cried five times during that," the 43-year-old said on SiriusXM's Andy Cohen Live on Monday, February 22.
"There's a debate as to whether the times in and of themselves kind of encased this behavior. Like, it's hard to go back into the sap and cut into it because it is sort of suspended in amber, some of this stuff. But, to see the sadness in this human being … I was on the edge of tears five times because if you understand what this business/industry/lifestyle does to a person, to go through this and come out the other side OK is to have infinite grace for those who struggle with it."
Article continues below advertisement
Mayer also experienced the hardships that come with fame and the music business much like Spears — but the "New Light" singer believes he "came out OK" because he's a man.
"I have a very strong feeling that a lot of these things that happen to female performers is endemic to being female," Mayer said.
Article continues below advertisement
"Why do so many men emerge going, 'Learned my lesson. Yes, I got dinked in the head, but I'm back, baby.' So, I watched it with such grace for someone who got much more maligned by the inhuman experiment of fame than I did. And I go, 'Why did I get through that? Why did I find my way through that obstacle course? What was afforded to me stylistically?' The stylistic difference of being an outlaw. If you're a man, you're an outlaw. If you're a woman, you're kind of crazy. And when I watched that through that lens, my heart just ached the whole time."
Article continues below advertisement
The New York Times doc, which was released on FX and Hulu on February 5, chronicles Spears' rise to fame and her conservatorship.
The documentary sparked discussion about how women are treated in the entertainment industry, which prompted Justin Timberlake to apologize to both the "Toxic" singer and Janet Jackson after he was heavily criticized online.
Article continues below advertisement
"Back 12 years ago, tabloids became weekly. It was crazy, they were targeting in on that particular group — the Britneys, the Paris [Hiltons], the Lindsays, the Ashlee Simpsons — it was a group [resembling a] young up-and-coming brat pack that they were channeling, so it was horrifying... It just got way out of hand," Lindsay Lohan's mom, Dina Lohan, noted earlier this month.
"I would love for Britney to tell her story."
Article continues below advertisement
Her words come after an old interview with Lohan and David Letterman resurfaced online, resulting in fans to ask that Lohan also receive an apology for how she was treated.
Last year, Spears entered a legal battle in an attempt to remove her father, Jamie, as the sole conservator of her estate. While Jamie is still a conservator, Bessemer Trust was appointed co-conservator.