NEWS
'WHAT?': Jill Biden Shocks Viewers After She Plants Kiss On Kamala Harris' Husband Before SOTU Address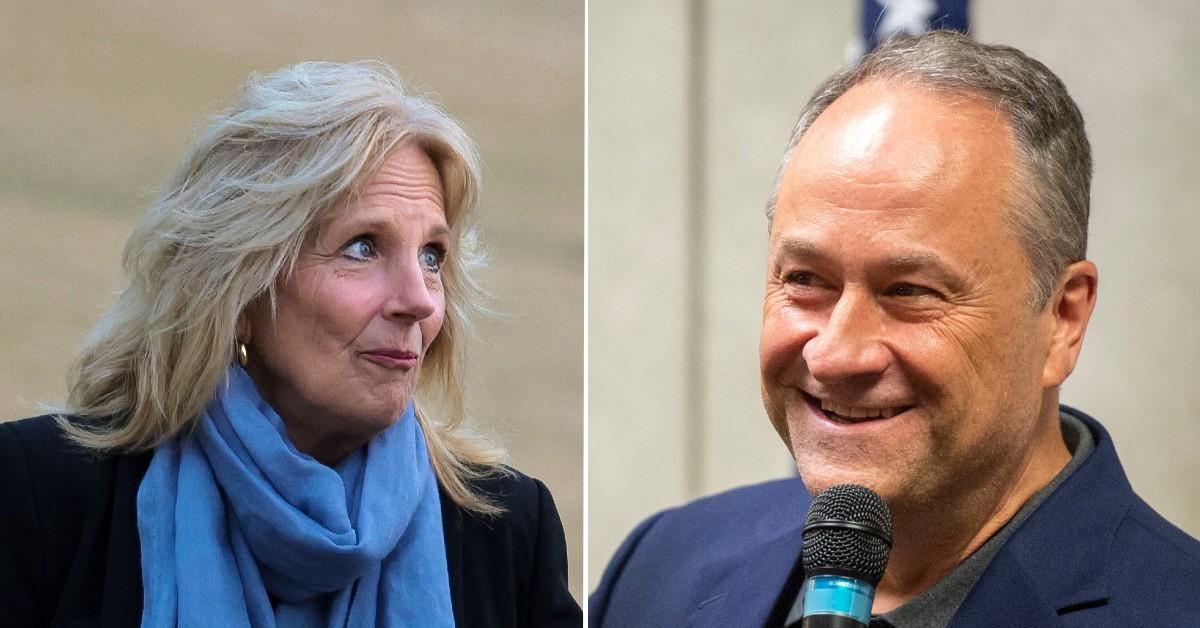 HUH? Things got steamy during President Joe Biden's State of the Union address on Tuesday, February 7, as his wife, Dr. Jill Biden, locked lips with second gentleman Doug Emhoff.
"Sexy start to the State of the Union tonight with Dr. Jill Biden and Kamala [Harris]'s husband with a heck of a hello kiss," television analyst Clay Travis wrote via Twitter in regard to the now-viral video footage that captured Jill and Doug sharing a smooch.
Article continues below advertisement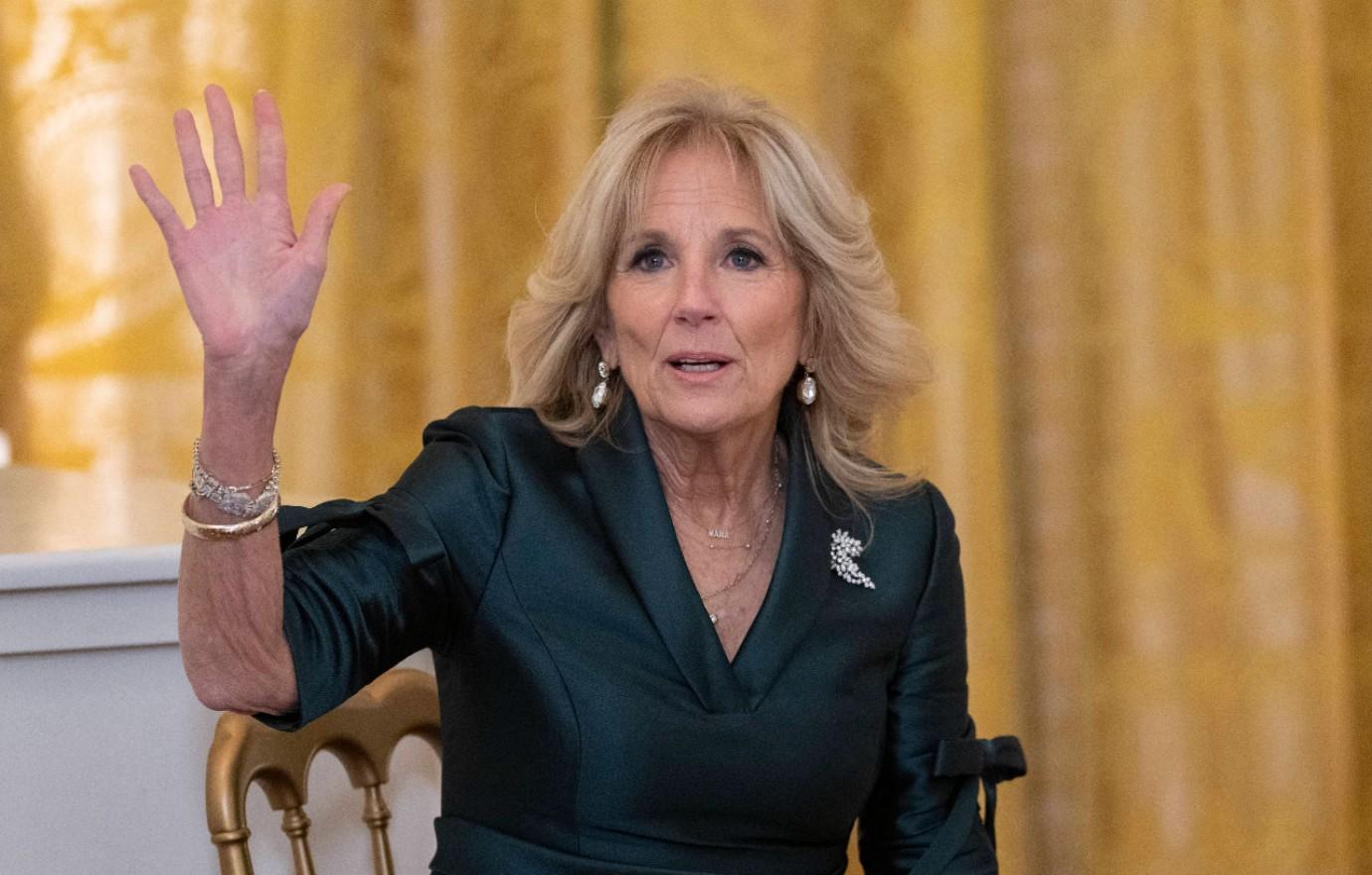 Jill was being filmed on live television as she made her way through the audience at the Capital Building's House Chamber and shook hands with attendees, then moving toward Emhoff.
Upon greeting, the duo grabbed each other's hands and shared a brief smile before the pair leaned in for an awkward peck on the lips.
After the display of intimacy, Jill pointed to the other side of the Vice President's husband and continued on her merry way.
Article continues below advertisement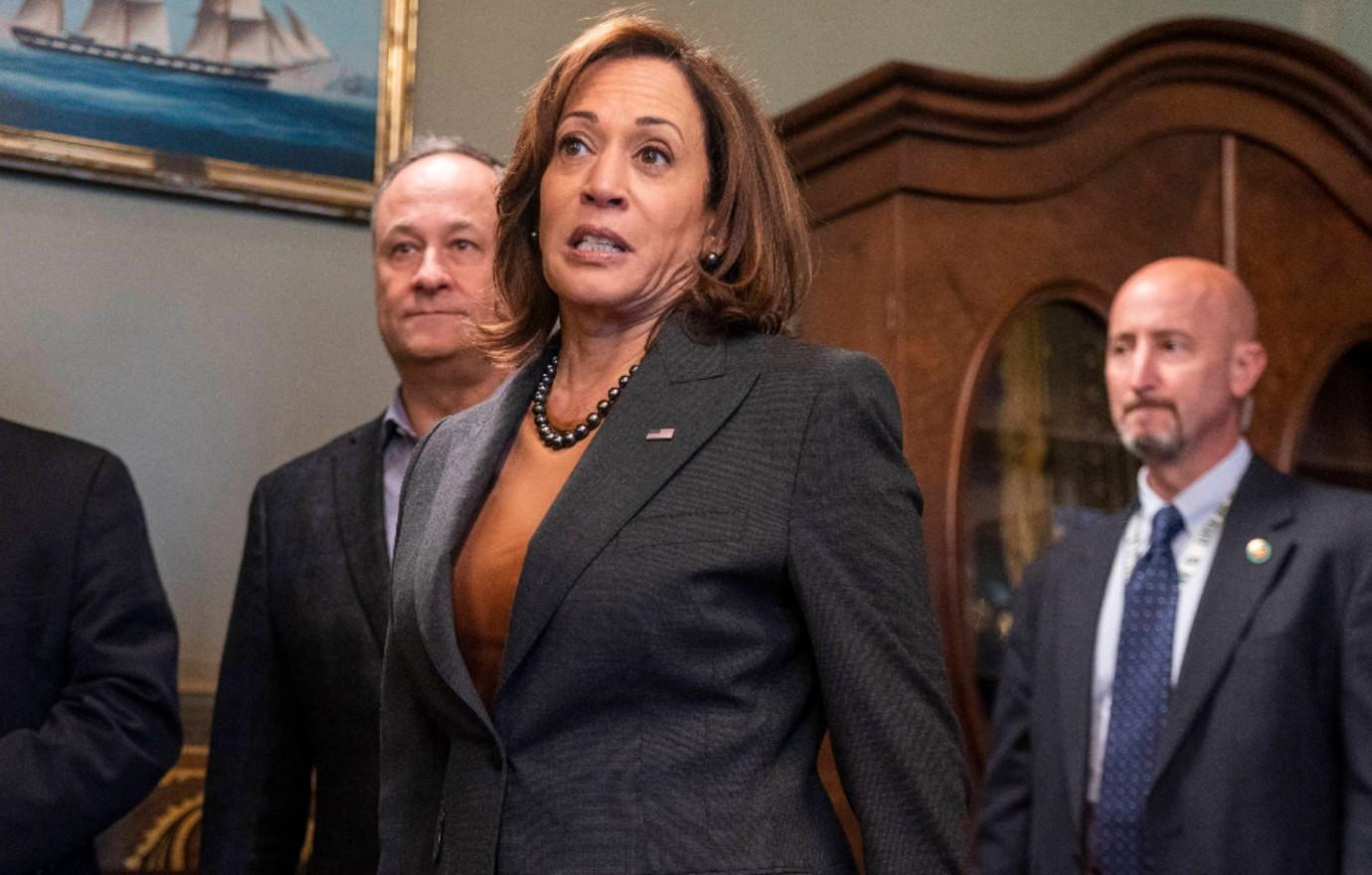 While nearby guests didn't seem fazed by the odd encounter, viewers at home went absolutely ballistic.
"WHAT IN THE ACTUAL HELL?" one confused Twitter user exclaimed moments after the strange smooch, while another added, "I remember reading Jill Biden was a dancer but I never knew it was swinging."
Article continues below advertisement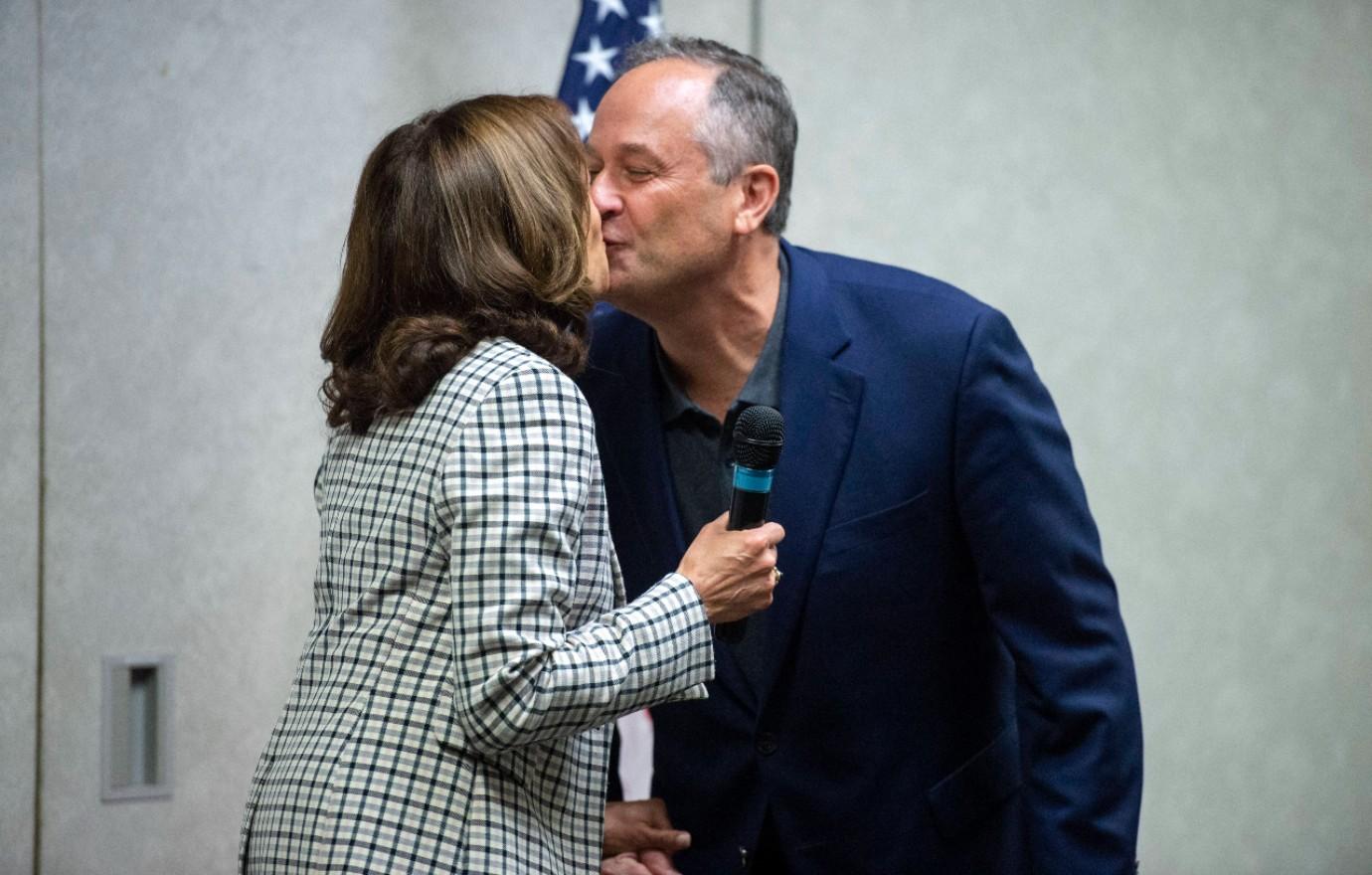 "Not Jill Biden and Kamala Harris' husband having more chemistry than Ashton Kutcher and Reese Witherspoon lolololl," one individual joked, referencing the costars' cold red carpet appearance, while an additional person questioned, "why did Jill Biden and Kamala's husband just kiss on the lips?!?!?!?!?"
"Didn't see that one coming," another shocked viewer admitted.
Following the State of the Union address, Jill welcomed a group of individuals to a SOTU after-party, where she was shocked to learn there was no alcohol at the late night extravaganza.
"I hope you have a good rest of the night, did they bring alcohol in here? No alcohol?! We'll do better next time," Jill promised, although a guest in attendance yelled out in an attempt to explain it was most likely because some of them were underage.
"So you're telling me she kissed Kamala's husband on the lips SOBER?!" a social media user tweeted after watching both of the moments from Tuesday night.